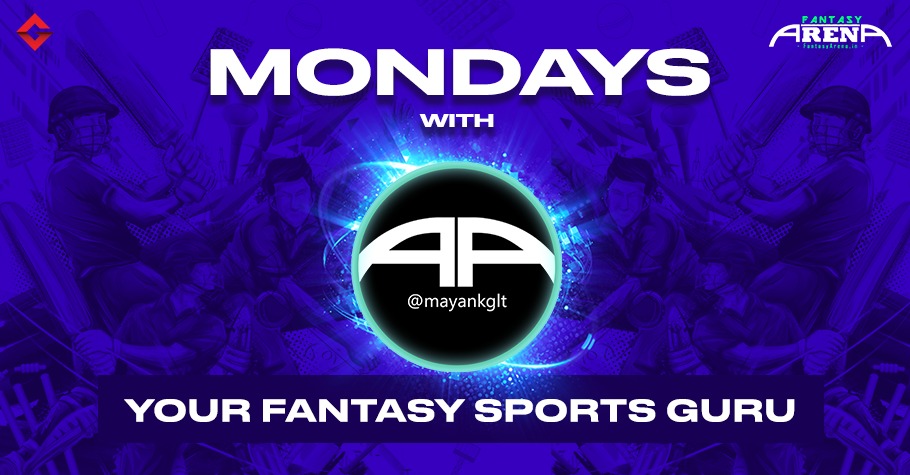 Fantasy sports
---
The Massive Boom Of Fantasy Sports In India
Fantasy sport is defined as an online prediction game where an individual assembles a team of virtual players who earn points based on the players' on-field performance. The better a player performs on the field, the higher points the user earns.
Fantasy sports have often been considered similar to betting. It is the most common perception that people have regarding fantasy sports but it is very much different from betting. In betting, stakes are put on a game based on luck and chance. There is no calculation, no research work while putting the stakes. It is similar to flipping a coin where the chances of having heads and tails are equal.
Evolution of Fantasy Sports
The concept of fantasy sports is not new. In fact, it dates back to the 1950s when Wilfred Bill Winkenbach devised the first fantasy contest named 'Fantasy Golf.' Regardless, it was the first offline fantasy sport in the world. With the dot-com boom in 2001, fantasy sports started to become a household name worldwide.
Fantasy Sports – The Indian Chapter, Where it all began
In India, the first concept of fantasy sports was launched by Joy Bhattacharya in 2001 named ESPN Super Selector. Bhattacharya, who is also the former TD of Kolkata Knight Riders could be considered the father of fantasy sports in India. The concept of a super selector was simple as users had to pick the best playing eleven before any series and it would be valid for the entire length of the tournament and the user whose team earned the maximum points was crowned the winner.
Launch of India's First Professional Fantasy App-Dream11
ESPN super selector marked the stepping stone of fantasy sports in India but the actual revolution came with the emergence of Dream11 in 2008. Launched in the same year as the Indian Premier League, Dream11 was the first Indian company that offered the users a commission-based fantasy experience based on real-time.
Dream11 raised $385 million from its investors and ended up being India's first gaming in the year 2019. Currently, Dream11 is also the official sponsor of the Indian Premier League.
However, Dream11 is not the only fantasy sports platform. If we look back in 2016, there were less than ten companies in this space but today there are around 140 different companies that offer users a fantasy gaming platform experience in India.
Apart from Dream 11, there are a host of other applications such as Halaplay, Myteam11, Mobile Premier League (MPL), Playerzpot, Ballebaazi, Gamezy, and the newly launched FantasyAkhada that have been the proud flag bearers of fantasy sports in India. Apart from cricket, these platforms offer a wide range of other sports such as football, basketball, kabaddi, etc.
Now every value investment has a market value. According to a FICCI-EY report, the online Indian gaming market reported a whopping ₹6,500 crore in 2019 and it is predicted to touch a marquee landmark of ₹18,700 crores by the year 2022. As per the latest reports in September 2020, Dream11 has raised $225 million, while Mobile Premier League has raised $90 million just before the 14th edition of IPL.
The market cap of fantasy sports has grown exponentially by 9 times, from ₹1,743 crores to a huge ₹16,467 crores in the last 4 calendar years. In addition, the Fantasy sports companies are also the beneficiaries of over ₹2.5 thousand crores in revenue while the government has made a taxation revenue of ₹776 million out of it. If reports are to be believed, India alone plays host to 10 crore people who play fantasy sports in the country.
ALSO READ: Top 5 Things You Must Know About Fantasy Sports
Now the question may arise what led to the boom of fantasy sports culture in India. We can derive the following points that have contributed to the massive boom.
The rise of IPL: IPL has changed franchise cricket globally. It was this series that globalized cricket to such an extent that today all the major cricket-playing nations have started to organize a franchise-based competition in their country. With the wide number of matches being available, the user base of franchise cricket has risen significantly.
Digitalization of sports: With the advent of OTT, access to global sports has become way easier. Today, users can watch sports from all over the world on a mobile screen and this has increased more spectator engagement.
Wide coverage of different sports: Earlier, maximum fantasy players waited for the IPL to showcase their skills. It was a one and half months engagement and then it was over. But today, fantasy applications have increased their reach beyond IPL. In fact, they cover all the major franchise-based tournaments along with international matches. Not only cricket but there are also other sports that are being covered.
Brand value and big names: Dream11 has roped in MS Dhoni as their brand ambassador. Virat Kohli endorses MPL, Sourav Ganguly endorses MyTeam11. Kl Rahul is the brand ambassador of Gamezy and the list goes on. With such big names on board, the brand value of fantasy apps has increased, providing the much-needed credibility and has also penetrated into households.
Real-time experience: Another eye-catching prospect of fantasy sports is that the performances are evaluated on a real-time basis. It is bound to trigger an adrenaline rush in the users when a boundary is being hit or a bowler takes a wicket in the match and the players feature in the team created by the user.
Rewards: The ultimate factor that has popularised fantasy sports is rewards. If a user has a chance of winning ₹ 1 lakh with a nominal investment of ₹50, then it is quite lucrative for the users. In fact with actual research and analysis, users can actually churn out a huge amount by playing fantasy sports.
Lastly, all good things do have their share of controversies. There have been cases where the genuineness of the players is being questioned or when certain states have prohibited the running of these apps. In fact, there are certain legal complications regarding the categorization of fantasy sports in India. States such as Odisha, Telangana, Assam, Tamilnadu, Sikkim believe that the game of fantasy is against the state laws and continue to ban them in their states. However, the Supreme Court has clarified that "fantasy sports possess an element of skill that predominantly affects the outcome of the games and, as such, are not gambling activities but are games of skill".
So, having said that, we can conclude that the era of fantasy sports has just begun in India, and it is going to be the next big thing in the virtual domain. As always, a parting quote to remember, "Becoming a fantasy player is a journey and not a destination, keep exploring"
We at FantasyArena are helping users to be a part of this amazing journey from 2017. We will surely help you participate in this rise of fantasy sports gaming in India. Come have a chat on our Instagram, Twitter and watch predictions on our YouTube channel. 
---
About the Interviewee: Mayank is a Fantasy Sports lover. He is an engineer by profession and a YouTuber by choice. He has completed Btech in Food technology and also holds an MBA in Operations. He also has an Android App named FantasyArena, check it out!  You can view his Youtube & Telegram channel here.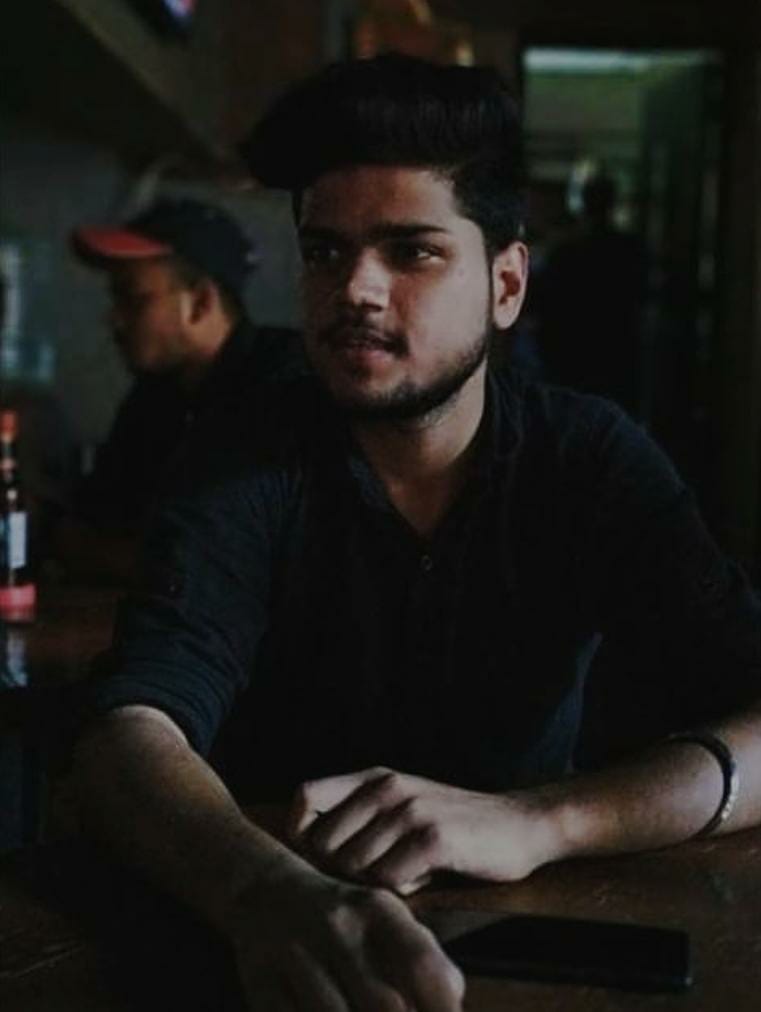 Aakash Mishra is a fantasy writer and prediction aficionado. Being a cricket enthusiast himself, he loves to relate and propagate about how fantasy sports platforms can be advantageous in our day to day life. Along with foretelling match results, he enjoys writing about game forecasts for all fantasy sports.
---
---
Comments