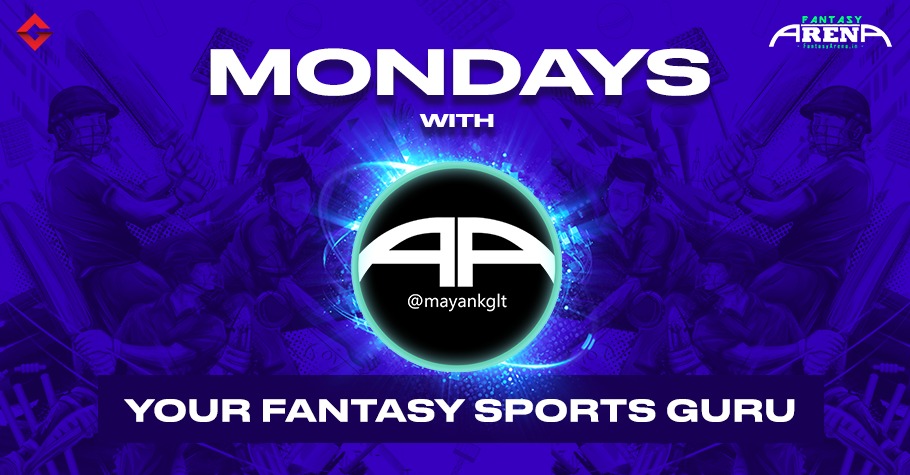 Fantasy sports
Mondays With Mayank – Tips & Tricks To Choose Captain Players In Online Fantasy

by Aakash Mishra
Posted on 16 Aug, 2021
There is an old proverb in team sports that, "A captain is as good as his team" and fantasy sports too is no exception. It is the performance of the captain that determines the fate of a fantasy team as the points earned by a captain automatically gets doubled.
Building a fantasy team is fun and easy but building a champion fantasy team isn't. In fact, the art of building a champion team involves a lot of detailed analysis, calculated risks and a hell of lot of scenario-based predictions. These factors combine to formulate a team that can win accolades in a fantasy league.
In this article, I will give you a blueprint about how to select the best captain and the players in a Fantasy Team courtesy #FantasyArena. 
Why is it so important to make the correct selection for the captaincy candidate?
If we go through the top performers in a fantasy winning team, be it small league or grand league, we will see that in all those teams one thing is common, i.e. captain. So, to be in the top of the list, a player must choose the set of most probable performers and make the most likely best player as the captain of his/her fantasy team.
What are the factors that generally lead to the build up of a champion fantasy team?
Well, there are innumerable factors that are responsible for building a champion team. Let me shortlist them into five basic factors.
1) Playing Conditions: 
This is the first and the most basic step in building a champion team. A fantasy sports user needs to go through the detailed pitch report, the weather forecast and also needs to have an idea about the nature of the pitch. These are the basic checklists that needs to be ticked.
ALSO READ: Top 5 Things You Must Know About Fantasy Sports
2) Type of Match & The Venue History: 
After having a brief idea about the playing conditions, the fantasy player needs to check the match type and with the players that are likely to perform in such a pitch.
For eg: If the pitch is having a hint of grass and the conditions are a bit overcast then 9 out of 10 times, a captain winning the toss would like to bowl first. Now, if it is a test match then the bowlers bowling the opening spell have a greater chance to pick up wickets compared to a limited overs game because in test matches, the bowlers would get more chance to exploit the playing conditions.
3) Squad Analysis & Players Shortlisting:
This is the most important step in the process of team building. A fantasy sports player must have knowledge about the squad of both teams that will feature in the match. The player's recent performance and his/her performances on the ground should also be looked at. Based on the above factors, a fantasy user must shortlist around 12-13 probable players for team formation.
4) Toss update and Innings based Performance:
After the squad shortlisting, a fantasy player must go through the toss update. A toss not only tells us who will bat/bowl first but also gives an overview of the pitch and playing conditions. Based on this, a fantasy sports user must tally his team with the player's winnings based on the performance and finalize his playing eleven with the best available player being named the captain.
For eg: If you watch cricket from close quarters you will know that Virat Kohli generally performs well in run chases and Rashid Khan performs better when he is bowling 2nd.
5) Instinct based analysis & Diversification
In addition to the above factors, there is another factor that I follow more often and it is purely based on my instincts. After being in the fantasy sports domain actively for around a decade, I tend to get a bit instinctive while selecting my captain. Now, this is a highly recommended method for the fantasy sports players who opt for multiple teams in a grand league. 
Diversification is one such concept that I keep telling my #GLTFAMILY Users to implement as it saves us from unnecessary competition and helps increase our winning probabilities.
Scroll down to the end of this article to know which are the top 5 Fantasy Apps to diversify your money, be a part of the prestigious #GLTFAMILY & invest wisely.
Selection of Captain for your Fantasy Team Sounds a bit hectic? 
Well, I am giving you a pro tip that I use while selecting my captain. I generally go with all rounders as my captaincy or vice captaincy choice especially in small league as they are safer options.
On an average an all-rounder can score more points than a regular batter or bowler as an all-rounder gets two chances to perform in a match. So, based on the above mentioned facts we can finally end up selecting the best possible captain and players for building a champion fantasy league team.
With this we come to an end of this article. Hope you have enjoyed reading it as much as I did while writing it. And Finally, if you just think that you don't have this much of time to Invest then simply follow FantasyArena.
Where to Find more insight on Fantasy Teams & Analysis
Since Dream11 has picked up pace in Indian fantasy circuit, Fantasy Arena has been around guiding users for free with their insight and logical analysis of matches. You can find them on Telegram (For Last Minute Updates).
Also you can interact with the person behind this concept, India's most Loved Fantasy YouTuber who has pioneered logical & statstical analysis since 2017. 
How to be a Part of the Prestigious #GLTFAMILY 
He refers to his users/subscribers as #GLTFAMILY Which is a popular name in Fantasy circuits and you also be a part of the same by joining the Top 5 Fantast apps below, all apps have something unique about themselves and are user friendly with Special Bonus Benefits if you use the following links: GAMEZY, BalleBaazi, Fantasy Akhada, PLAYERZPOT, Dream11. 
Keep hustling #GLTFAMILY and follow @FantasyArena Telegram and YouTube channel for detailed logical analysis of fantasy cricket. Don't forget to follow me on Twitter on Instagram.
---
About the Interviewee: Mayank is a Fantasy Sports lover. He is an engineer by profession and a YouTuber by choice. He has completed BTech in Food Technology and also holds an MBA in Operations. He also has an Android App named FantasyArena, check it out.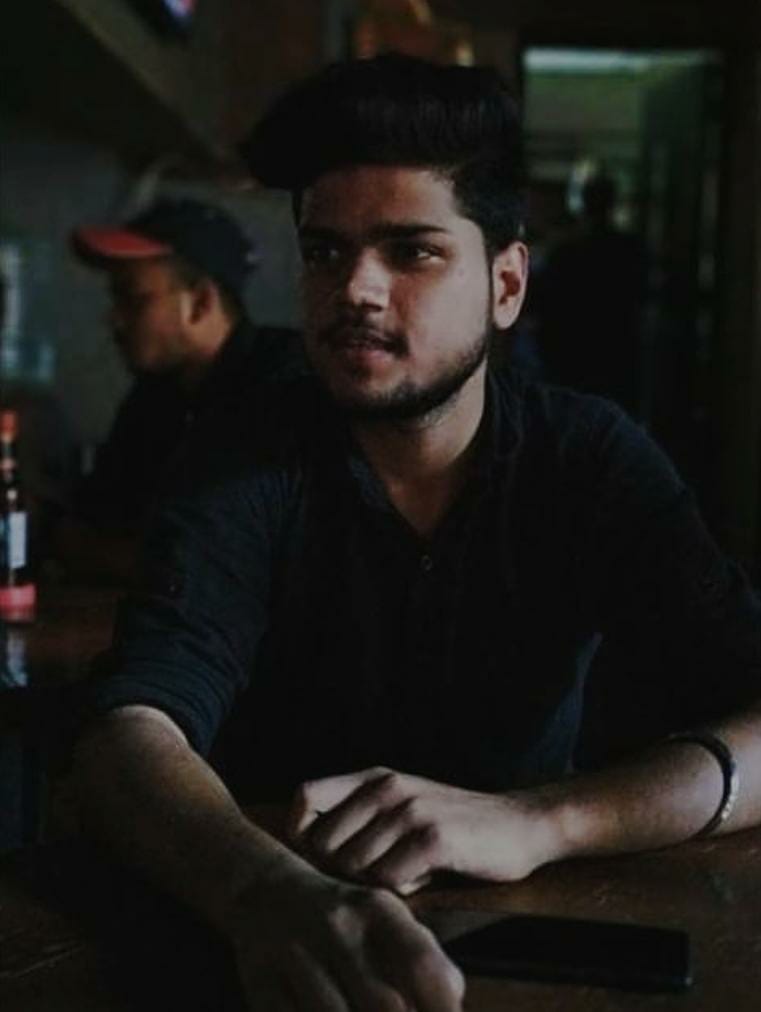 Aakash Mishra is a fantasy writer and prediction aficionado. Being a cricket enthusiast himself, he loves to relate and propagate about how fantasy sports platforms can be advantageous in our day to day life. Along with foretelling match results, he enjoys writing about game forecasts for all fantasy sports.
---
---
Comments