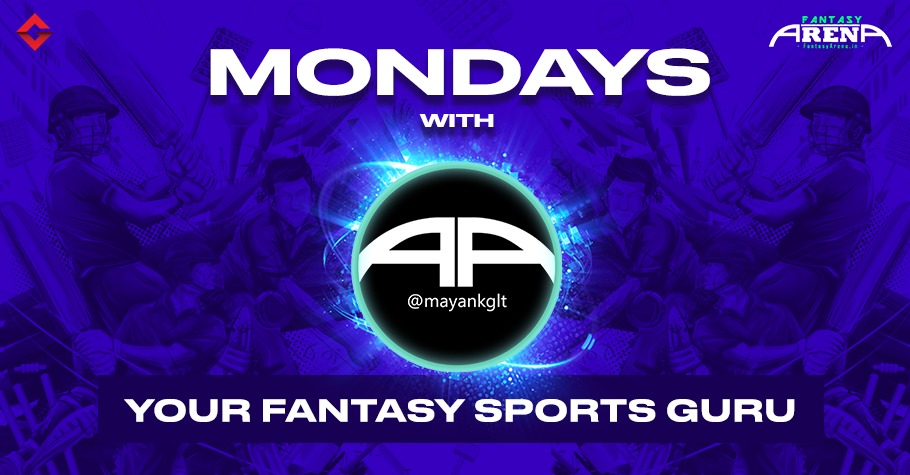 Fantasy sports
Mondays with Mayank – Tips To Stay Mentally Stable

by Gutshot Editorial
Posted on 21 Dec, 2020
Fantasy Sports lovers, here is why this Monday is different from all the others. Our Fantasy Sports Analyst Mayank will be taking you through his journey of being a mentally strong person and how he ensures that others are strong as well.
But, before we begin, why did we choose Mayank? He is the founder of the brand FantasyArena. Mayank aka mayankglt, a Fantasy Sports Analyst runs a successful YouTube channel with 1,22,000+ subscribers. He has created a virtual family of fantasy sports lovers and has always been keen on keeping his fans mentally strong.
How is fantasy sports different from a 9 to 5 job?
In any new job, understanding the scenario, adjusting with colleagues and the work culture is very important. In fantasy sports, you are your own boss, your colleagues are your co-players who are competing for the same amount.
To be in fantasy sports, you need to have a clear mindset. You should know that you are taking a risk and be ready to lose the money that you have invested. After being in this field for three years, here's what Mayank has to say, "As a fantasy sports player, you must be ready to learn. Join any three to four fantasy sports applications with a referral code to avail a free bonus. Many sites offer free bonus leagues, your referral code will come in handy here." He recommends Gamezy, BalleBaazi, Playerzpot, and Dream11.
Further, Mayank adds, "A player can start with a practice contest and this would help in understanding the point system of different fantasy sports apps. Don't miss out on first deposit offers for new users.  After making yourself familiar with the point system, make your investment and start playing small contests from two member (head to head) league to four-member leagues. Do not fall for big grand leagues worth crores of money, you could end up winning only peanuts. Stay consistent and humble."
Mayank also draws attention to key points when he says, "Whatever amount you invest, do not have the idea that it will double up and you will become a millionaire overnight. Ideally, if you invest money that is extra, you will not be affected mentally. Have a money backup of at least 10 matches and divide the money in such a manner that even if you lose, it should be fine. Diversify your amount. "
Mayank mentions his Golden Rule by stating, "If you lose continuously for four days, take a break and relax. When you come back after taking a break, you will see a change in the result."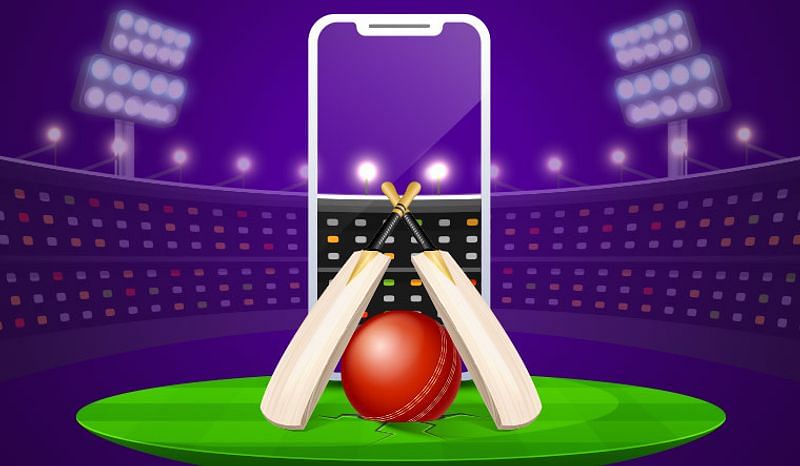 As per Mayank one must avoid the following mistakes:
• Never invest your hard-earned money because when you lose that, you also lose your mental peace.
• Never take loans to invest in fantasy sports. Only play with surplus money.
• Do not play more than two matches per day. If you do so you will end up losing in the long run.
• Never copy paste anyone's team. You might win some matches or lose some, but in the long run, you will never be able to learn anything yourself.
• Tips and tricks videos do not always work as there is no substitute to hard work. Trust the process. 
Mayank also says, "Fantasy sports is not everything. Do not get overjoyed when you win big and don't get disheartened when you lose big. Everyone wishes to win but you must also follow a process. Play for fun, for example, if you love cricket, you will enjoy the process of picking players and competing with friends, which will definitely help you in staying sane. Always enjoy the process. Fantasy sports is a field where you earn or learn." 
Please share stories of how you tackled mental health issues and do comment below. These are just a few tips, but we've got a lot more in store. Keep watching this space every Monday to learn more about Fantasy sports and get insights about investing and much more.
To get a concise idea, about Fantasy Sports in general, you can take a look at the exclusive interview that Gutshot conducted with Mayank.
---
About the Interviewee: Mayank is a Fantasy Sports lover. He is an engineer by profession and YouTuber by choice. He has completed BTech in Food Technology and also holds an MBA in Operations. He also has an Android App named FantasyArena, check it out. You can view his YouTube & Telegram channel HERE.

---
---
Comments