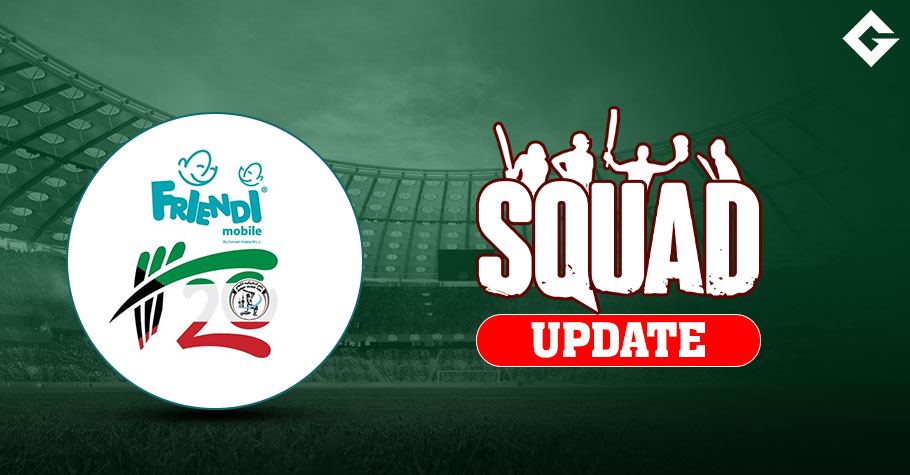 Sports
KCC FRiENDi Mobile T20 Elite Championship Squad Update, Live Streaming Details, Fixtures, and Everything You Need To Know

by Aakash Mishra
Posted on 27 Jan, 2023
KCC FRiENDi Mobile T20 Elite Championship Squad Update, Live Streaming Details, Fixtures, and Everything You Need To Know: If you are looking for a web page to find every update regarding KCC FRiENDi Mobile T20 Elite Championship, you have landed on the relevant website. The webpage is for every cricket enthusiast who adores playing fantasy cricket. Here we provide every update regarding KCC FRiENDi Mobile T20 Elite Championship players update, match updates and more.
---
Also Read: West Indies Championship 2023 Squad Update, Live Streaming Details
---
KCC FRiENDi Mobile T20 Elite Championship Squad Update
EcovertFM
Abdul Jabbar

Amin Ijaz

Asif Nawaz

Bilal Khan

Manu Varghese

Mirwas Masoom

Morshed Mostafa Sarwar

Bashart Ali

Basir Khan

Haroon Shahid

Irfanullah Sultanzai

Umar Abdullah

Umar Nazir Baba

Muhammad Khan (Wk)

Naveen Jacob (Wk)

Abdul Rehman

Abdullah Ghulam

Hisham Mirza

Praveen Raj

Riaz Mohammad

Rooh Ullah Khan

Usman Ghani
Al Hajery
Ahsan Ul Haq

Azim Parkar

Haider Ali Liaqat

Sadiq Alsulkar

Tahoor Hamdulay

Usman Waheed

Ahmed Mirza

Arjun Narayanakutty

Aslam Nawfer

Azharuddin Hamudulay

Nawaf Dadarkar

Meet Bhavsar (Wk)

Shashika Shehan (Wk)

Christy Shammickel

Fawazan Ashraf

Mubin Dadarkar

Muhammad Ansar

Rubel Hossain
Royal Kings
Amala Luis

Gurwinder Singh

Jaison George

Muzifbasha Shaik

Nirmal Singh

Semeer Thajudeen

Akash Babu

Gokulakannan Mathiyalagan

Kumaran Ravi

Renil Raj

Santhosh Kumar

Yousaf Mohammad

Murugan Madhu (Wk)

Sanker Varathappan (c) & (Wk)

Ajin Skariah

Ashraf Basheer

Hemal Ranpara

Rafi Mohammad

Sebastian Chacko

Suresh Kumar
Saipem
Desert Raiders
Aamir Javed

Arpit Pandey

Hassan Arif

Imran Kaskar

Mohammed Sawood

Nadeem Mukles

Sadiq Kassim

Asanka Kanaththage

Isuru Sampath

Kashif Sharif

Khalid Butt

Khalid Liaqat

Mohammed Saleh

Ravindu Sanjeewa

Sasanka Widanagama

Safvan Patel (Wk)

Sherjeel Tahir (Wk)

Allan Pereira

Ashen Sangeeth

Ilyas Ahmed

Manuraj Rama

Mohamed Jameel

Mohsin Hayat

Nabeel Ghafoor

Nawas Khan

Pradeep Wasantha

Zain Fakhr
NCM Investments
Ali Basha Shaikh

Azam Shaikh

Diju Sheeli

Edson Silva

Mahammad Iliyaz

Nasir Hussain

Suresh Sibyala

Adnan Idrees

Indika Mangalam

Meezan Ali

Nimish Lathif

Unnimohan Mohandas (Wk)

Aliqyaan Ramsorwala

Jithin Jose

Manjula Prasan

Robin Samuel

Shahrukh Quddus

Zafeer Ansari
Panthers Dominators Kuwait
Clinto Anto

Hajeer Koya

Mohamed Farees

Mohamed Raashiq Basha

Nikhil Dsouza

Nithin Saldanha

Rejeesh Krishnankutty

Sakheer Hussain

Shamil Mohamed

Uvais Kuni

Anudeep Muthukutty

Danish Aafaqi

Khadarvalli Shaik

Mohamad Thoufiq

Nadeem Zahid

Naveenraj Rajendran

Nazmul Hossain

Parvinder Kumar

Rijil Venugopal

Skyle Stephen

Hashim Mohammed (Wk)

Het Kishore (Wk)

Saanu Stephen (Wk)

Vindot Nair (Wk)

Ansal Nazzar

Jaseem Ismail

Riyas Mohamed

Sajid Mahmood

Saleesh Chandran

Seyyaf Rafi

Shamir Chettiyam

Subhash Chandramathy

Subin Chacko

Yasir Fayaz
Ceylinco CC
Abhishek Vengadashen

Akalanka Dilshan

Harichchandra Priyakanth

Ibrahim Rifkaz

Ruzly Mohammed

Sanjeewa Sandurawan

Ahilan Ratnam

Deepal Melvo

Dulaj Abeykoon

Indika Sanjeewa

Mohamed Shafran

Sajeeb Kunjavaru

Sandaruwan Chinthaka

Suresh Dilan Fernando

Nilesh Patil (Wk)

Rameez Mohamed (Wk)

Viraj Weerasekara (Wk)

Dilshan Weerarathna

Iman Anju

Madhushan Nayanajith

Madusha Malshan

Mohamed Hameez

Mohomad Akram

Nilantha Kumara

Samith Chaminda

Shehan Madushanka
YSSC
Abdul haniffa

Buji Babu Rapaka

Dammika Rathnayaka

Deepatha Prabath

Hassan Mushtaq

Lokesh Shrikani

Manjula Bandara

Mohamed Rimzan

Mohamed Simsan

Tahir Naeem

Hemantha Randimal

Kalumwila Thushara

Mahesh Kumara

Nalaka Dayan

Atheef Gafoor (Wk)

Rishad Kabeer (Wk)

Salman Munde (Wk)

Anfaz Thuwan

Mohamadu Siyalhaq

Mohamed Azeez

Mohamed Rizan

Nibras Caseer

Paul Perera

Suranga Gomes

Udaya Liyanagamage
Stack CC
Abdul Haseeb

Anis Iqbal

Nawaf Ahmed

Nikhil Kulkarni

Noman Sayeed (c)

Parvez Shah

Reyan Chappaly

Arif Shaikh

Hamoud Jandu

Imran Nawaz

Jay Maheshkumar

Jude Saldanha

Karimulla Chappaly

Solomon Jerson

Vikrant Gupta

Danish Javed (Wk)

Vinoth Mathiyalagan (Wk)

Khaliq Anwar

Naser Firfire

Naveed Fakhr

Riaz Hussain

Saidul Islam

Zeeshan Jilani
Kuwait Swedish
Abu Sayed

Asanka Silva

Faisal Mohammed

Farhan Meer

Ravija Sandaruwan

Vasudev Datla

Yasir Butt

Yavaruddin Khan

Ali Zaheer

Bulbul Mohammed

Dilhan Mohamed

Mehedi Hasan

Nimesh Ridmika

Yasin Patel

Usman Patel (c) & (Wk)

Mamoon Miah

Mosharaf Hussain

Sayed Monib

Sujon Miah

Sumon Mohammed

Yamani Junaid
KCC FRiENDi Mobile T20 Elite Champions Live Streaming Details
League matches are live-streamed on any third-party application or website at the domestic level. FanCode is a well-known application for watching international games live at low subscription costs.
For more fantasy sports news and poker promotions, keep reading GutshotMagazine.com. Follow us on Facebook, Instagram, Twitter, and Telegram.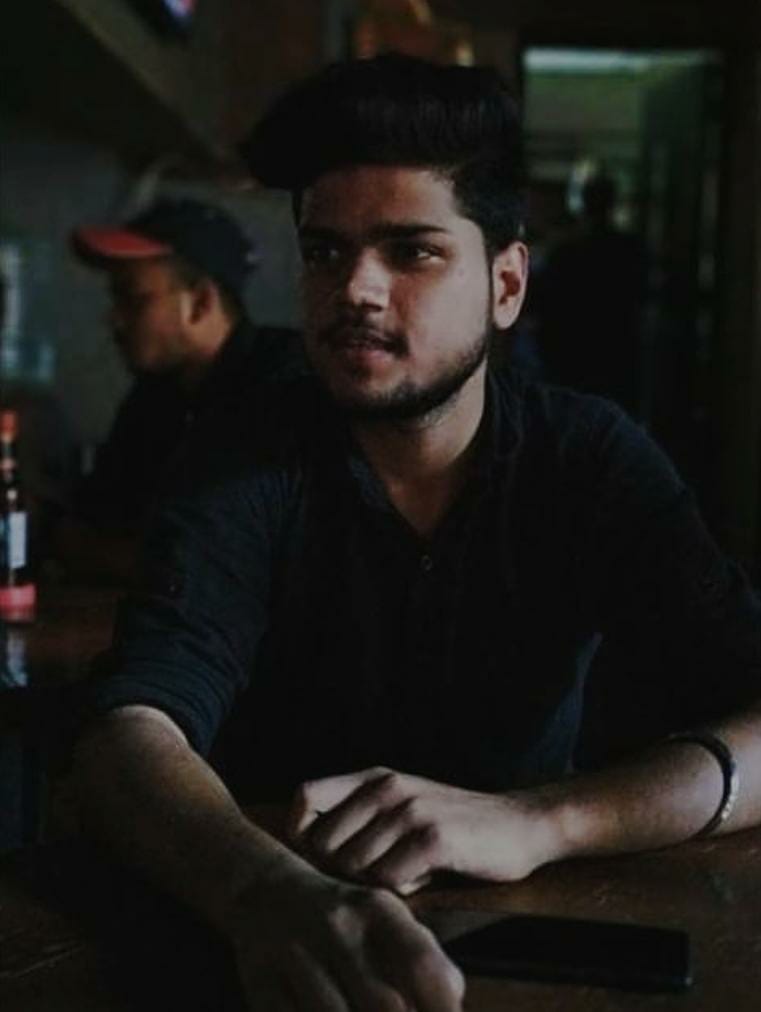 Aakash Mishra is a fantasy writer and prediction aficionado. Being a cricket enthusiast himself, he loves to relate and propagate about how fantasy sports platforms can be advantageous in our day to day life. Along with foretelling match results, he enjoys writing about game forecasts for all fantasy sports.
---
---
More News
---
Comments