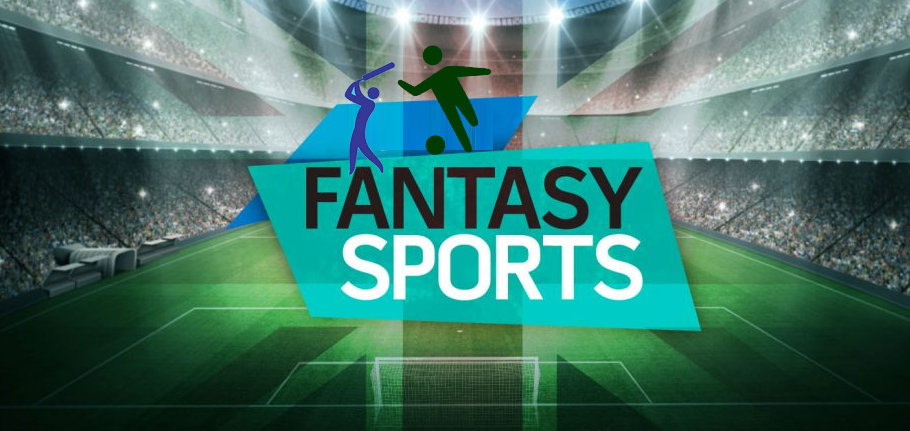 Fantasy sports
The Birth of Fantasy Sports

by Jonathan Pereira
Posted on 09 Sep, 2020
Fantasy sports enthusiasts will tell different stories when asked about its history, with respect to their most loved sport. Many people do not realize that fantasy sports was introduced post World War II. Fantasy Golf was the first variant which was introduced in the 1950s, followed by Fantasy Baseball and Football in the 1960s. It was not till the 1980s that this exciting game became more commercial and gained the attraction of the people. Today, every major and international league has its own fantasy platforms such as UEFA Champions and Europa League, English Premier League, Indian Premier League, NBA, NFL, Formula 1 and many more. 
First Fantasy League 
Daniel Okrent invented the first fantasy league in a restaurant in Manhattan known as La Rotisserie Francaise with a couple of friends. Baseball was gaining popularity in 1984, and because of that, it was given the name 'rotisserie baseball'. Okrent and his friends kept tabs on players playing time, health, and expected performance and recorded the statistics by hand though 'The Sporting News Channel' magazine.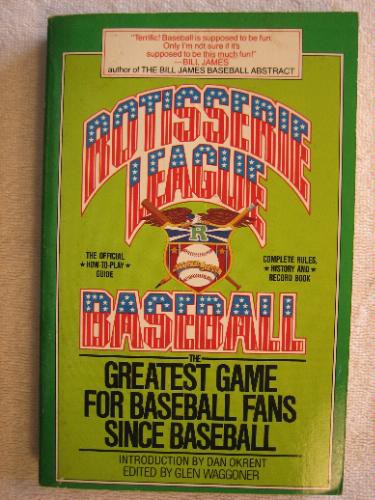 In 1062, Oakland, Wilfred 'Bill' Winkenbach formed the first reported fantasy football league, called the Greater Oakland Professional Pigskin Prognosticators League (GOPPPL), with eight teams. By 1984, Two men Cliff Charpentier and Tom Kane Jr wrote the 'Fantasy Football Digest', which detailed rules of fantasy football. An article in 1988 stated that over 500,000 people were taking part in the game. The following year, 'Fantasy Sports magazine' became the first regular publication to cover various fantasy sports articles. Another publication in 1992 eventually started a weekly column on fantasy baseball and by 1999 the Fantasy Sports Trade Association came into being. At this time, the fantasy sports industry became well known and was spread throughout the country.
Fantasy Sports Online
The internet played a major role in the rise of fantasy sports. Prior to this, statistics of games were written down on paper and using newspapers or magazines as guides. In the mid-to-late 90's major websites such as ESPN, Yahoo! and Rotowire began publishing and offering fantasy services as a part of their sites, this is what led to the biggest boom in the fantasy market. As per Forbes, Fantasy sports continued to grow with a 2003 Fantasy Sports Trade Association survey showing 15 million.  Participants spent about $150 a year in average, playing fantasy football, making it a $1.5 billion industry. More recently a 2013. 32 million Americans spend $467 per person or about $15 billion in total playing.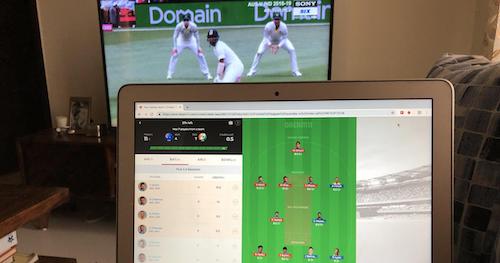 Fantasy Sports India
With the growth of online viewership and access to internet and mobile phones, Fantasy Sports has been booming in India. India has benefited from the rise in technology and fantasy sport is one of the most sought activities for sports. In India alone, the fantasy sports industry has witnessed an unprecedented growth in the past few years, in terms of the number of fantasy gaming operators as well as users. League based games have gained the most popularity and several foundations and platforms have contributed in developed league tournaments. During 2013-15, eight major league-based sports tournaments were launched; these include Indian Super League (ISL), Pro Kabaddi League (PKL), Premier Badminton League (PBL), Hockey India League (HIL) and International Tennis Premier League (ITPL).
There are now fantasy leagues for all types of sports, from football to kabaddi to racing, with millions of men and women joining in everyday. For more updates on fantasy sports across the country, keep reading GutshotMagazine.com

Restore Page
---
---
Comments