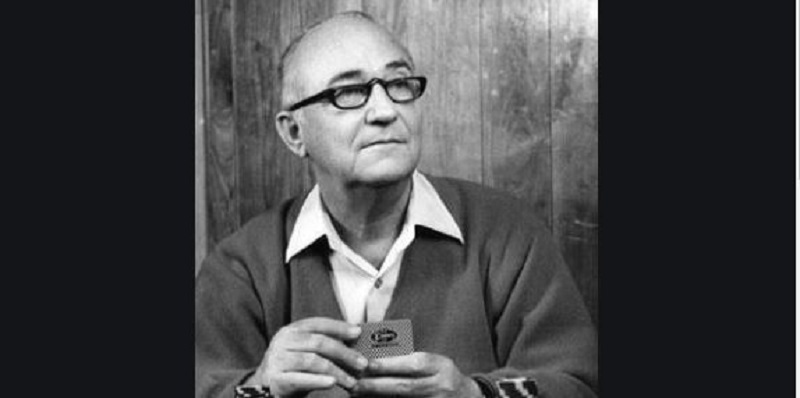 Poker
---
WSOP Flashback: Johnny Moss The Grand Old Man of Poker
The Grandfather of Poker, Johnny Moss won nine World Series of Poker (WSOP) bracelets in his poker career! The fascinating character of poker dominated an era of games where bad beats often cost more than wits and money. Since the year 1976, a coveted bracelet has been awarded to the winner of each event engraving their names in history. Tournaments, number of enthusiasts, level of game, energy, competition and more has intensified ever since its commencement.
Being one of the founding members of the WSOP to winning the Main Event at the inaugural tournament itself, he is among many of those exceptional players to have won Main Event three times. The very first WSOP was not even a tournament – the pros were asked to cast votes to the man they thought was the best player. And that man was Johnny Moss, who the very next year, when a tournament structure was introduced to the WSOP, proved the vote right by fairly winning the event!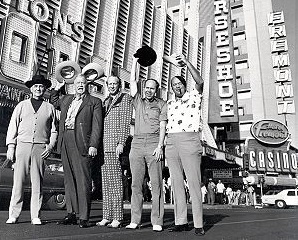 A true champion, Moss's poker talent is undeniable. He won his first-ever Main Event in 1970, then called World Championship, followed by his second and third titles in 1971 for $10K and $30K. Moss made a hattrick from 1974 to 1976, including another world championship win. A true champion, he was taught the game at the age of 10 by a local player in Dallas, learning the tricks and skills early. He engaged at local card games to help keep an eye on the players and ensure their honesty.
There are no shortage of vivid and colourful stories and anecdotes of Moss. Although the living legend, Doyle Brunson won his 10th bracelet at the age of 72, there are no other players who have accomplished so much at the WSOP in their 70s. Moss won his 5th bracelet at the $500 Seven-Card Study at the 7th WSOP. He placed first and won the top prize of $13K. In 1979, he owned his 6th WSOP bracelet at the $5,000 Seven-Card Study.
In addition to winning a bracelet for the first position, he also took home the grand prize of $48K. Before leaving a lasting impression in the poker industry, the Grand Old Man of Poker at the age of 81, won his final bracelet in 1988 at the 19th WSOP Ace to Five Draw tournament for $116,400, simply a remarkable achievement.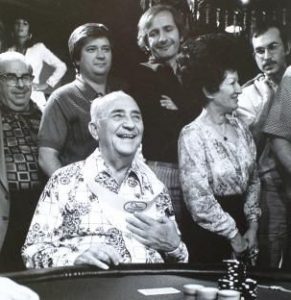 In 1979, Benny Binion created a Poker Hall of Fame to preserve the names and legacies of the world's greatest poker players. That same year, Moss was one of the first to be inducted. Moss remains one of the all-time leaders in the history of WSOP, sitting behind players like Phil Hellmuth, Johnny Chan and so on. His total live earnings remain $1,254,859. For more updates on the WSOP stores, keep reading GutshotMagazine.com and stay tuned!

---
---
Comments