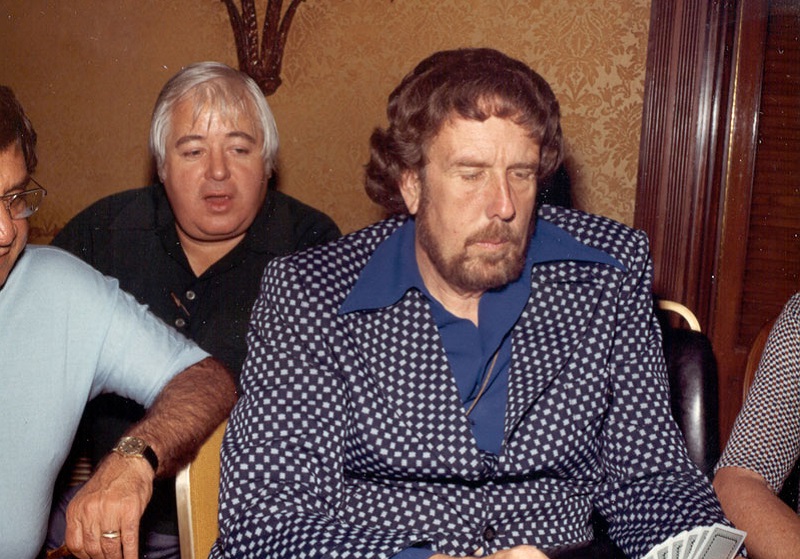 Poker
---
WSOP Flashback: Jack Straus' Miraculous Comeback!
It is officially the World Series of Poker (WSOP) season but due to COVID-19 the summer festival has been postponed. Being a poker lover, we can surely reminisce those times when the richest series in the world set insane records, leaving an indelible impression upon us. And today we will take you back to 1982.
We definitely remember 'Treetop', a nickname for being six and half foot tall, Jack Straus who got involved in a huge pot against a lone opponent in 1982 WSOP and is remembered for pulling off one of the best bluffs in the history of poker. A keen big-game hunter, Straus wore a lion's paw inscribed with the motto, "Better a day as a lion than one hundred years as a lamb."
We are also well-acquainted by the poker expression, "as long as you have got a chip and a chair." which means that no matter how few chips you have left in a poker tournament, you always have a chance. Its a reason to stay just a little longer. And in the poker world, it all started with Straus, who turned a single chip and a chair into a World Series of Poker championship bracelet!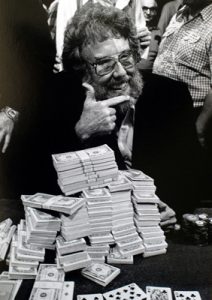 In the very first WSOP at Binion's Horseshoe Casino in Las Vegas in 1971, Straus finished second to Johnny Moss, the dominant player of that decade. He never came that close again to a world championship until 1982.
Famously, Straus' 1982 win was a comeback after being down to a single $500 chip, supposedly the origin of the "a chip and a chair" phrase. On Day 2 after losing a big hand, Straus seemed to have been knocked out. Jack was indeed in trouble but refused to give up. When he got up to discover he had one chip left under a cloth on the table, he hadn't announced all-in, so he was allowed to sit down and play. Eventually, Straus was with the biggest stack at the table. By the end of Day 2 he had 90K chips and Day 3 he became the chip leader with 341K chips. The field whittled down to two players and heads-up between Straus and Florida's Dewey Tomko which hardly lasted 10 minutes. The former triumphed the event winning a then record breaking $520,000 for his victory only with the help of a chip and chair!
Straus still sits 3rd in All time money list best rank with $820K in total live winnings. In 1988, aged 58, Straus passed away sitting at a high-stakes cash table, having suffered an aortic aneurysm. It was only a few months before his death that the poker pro seized $66K for claiming the Cajun Cup title in Las Vegas. His improbable comeback victory has given rise to the saying to have a chance to win the World Series of Poker! For similar stories on World Series of Poker, keep reading GutshotMagazine.com and stay tuned!


---
---
More News
---
Comments