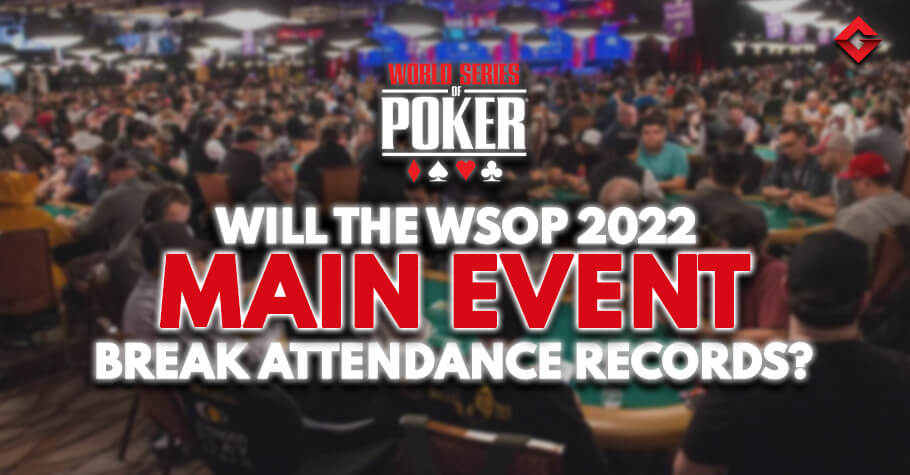 Poker
---
Will The WSOP 2022 Main Event Break Attendance Records?
The poker world is buzzing and full of excitement as the World Series of Poker (WSOP) began its annual $10,000 Main Event a few days ago in Las Vegas. Easily the biggest poker tournament in the world, pros from several countries attend this event each year, as there's no bigger glory for a poker player than winning the WSOP Main Event.
In the earlier days, the fields were smaller and it wasn't the toughest thing in the world to end up winning this title. However, in the past couple of decades, we've been witnessing fields in multiples of thousands and manoeuvring through such competition can never be easy, whether playing live or online poker.
Just the hype of this event and the thousands of players you see around you on the floor while playing the WSOP Main Event is enough to tickle your nerves. And the fact that your childhood poker idols are around you and possibly on your table as well, is another reason to make you super nervous during the course of this Main Event.
How many entries in the WSOP 2022 Main Event?
The WSOP 2022 Main Event also began in style and we're witnessing numbers that are good enough to break all records. There were four starting flights and after Day 1A, 1B, 1C, and 1D, we've got as many as 7,930 entries in the tournament. Do remember that these are all unique players as the WSOP Main Event is a freezeout event, where players can't buy-in again after busting.
Day 1A saw a humble beginning as 900 players hit the felts and 631 of them progressed to the second day, and Cedrric Trevino held the chip lead with a stack of 317k chips. Next was Day 1B and there was a dip in the numbers here as 880 players hit the felts at Bally's and Paris Las Vegas casinos. From them, 634 progressed and Patrick Hagenlocher was the chip leader with 332k chips.
Day 1C saw a surge in participation numbers, with a field of 1,800 players taking their seats with the ambition of becoming the new World Series of Poker champion. 1,376 survived the scheduled levels for this starting flight and Ireland's Patrick Clarke ended the day as chip leader, bagging a stack of 397k chips.
The final flight of Day 1D got everyone excited as there was the chance of a new WSOP Main Event participation record, with an unofficial count of 4,481 players being recorded. Approximately 3,500 of them progressed to Day 2 (waiting on official numbers), with Randall Heeb holding the chip lead on the day, bagging 339k in chips. Late registration was left open till the end of the first two levels on Day 2ABC and Day 2D.
On Day 2ABC, around 148 more players joined the field and we'll have to wait for the end of day's play on 8th July 2022 to see how many more players will want to jump in on Day 2D. Counting all these flights, the total count for the WSOP Main Event 2022 is now at approximately 8,209 players and there's a serious chance to break the all-time record for the highest participation in a WSOP Main Event.
The tournament has a 50+ year history and so far, the maximum number of players to have played a single Main Event was recorded in 2006 where a gargantuan field of 8,773 entries was recorded. The record was in danger at the WSOP 2019 Main Event which was won by Hossein Ensan, where he beat a field of 8,569 players. It's only the third time in the history of the WSOP Main Event that we've crossed the 8k mark in terms of entries! Cast your votes as well:
A number of big names and gold bracelet winners are still in the field, with a few past Main Event winners in the mix too. It's surely going to get heated as the days go on at Las Vegas. For all updates from the WSOP 2022 Main Event as well as the other tournaments left on the schedule at Las Vegas, stay tuned to GutshotMagazine.com…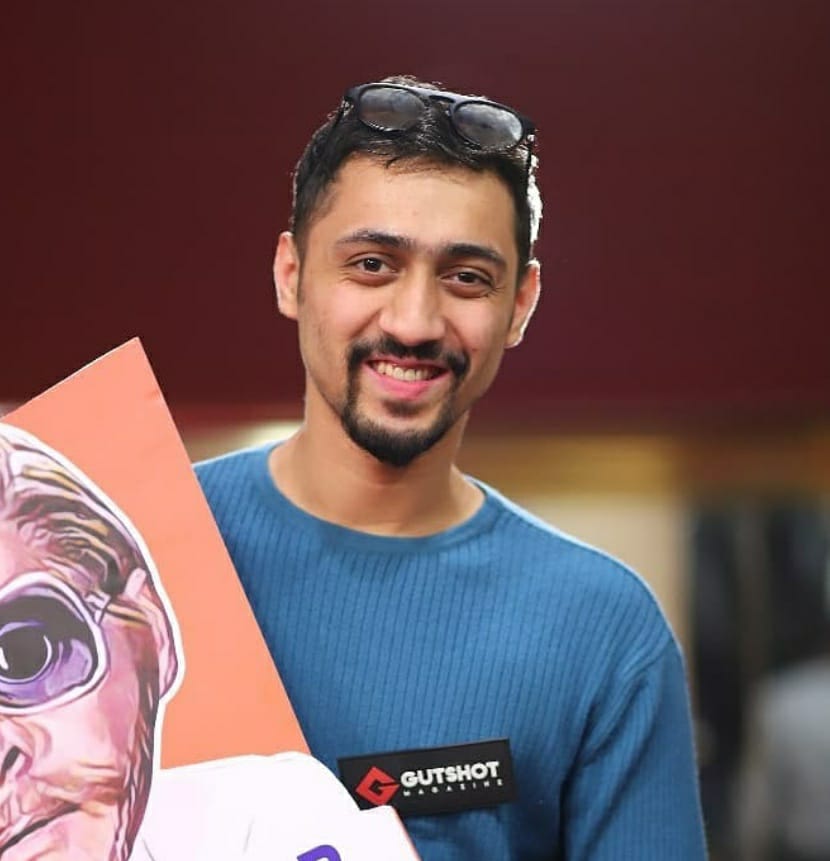 A graduate in Business Management, Dwayne began his career as a content writer for a virtual sports betting company and then for Gutshot too. Now, he heads marketing and business operations at Gutshot and while he's no expert in poker, he enjoys the occasional weekend home games. He was introduced to the industry in 2017 and has made quite a few friends along the way. Outside of poker, he is an avid cricket and sports fan, loves his bikes and of course, a good party! If you want to reach out to him for partnerships and collaborations, feel free to send a message at dwayne@gutshotmagazine.com.
---
---
More News
---
Comments