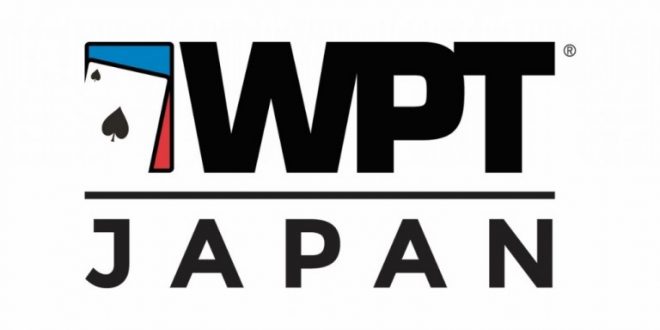 Poker
---
WPT expands presence in Asia with WPT Japan
WPT JapanThe World Poker Tour will be holding the first ever live, televised poker tournament series in Tokyo later this year, even though legal casino gambling in Japan is still several years away.
The WPT issued a press release on Wednesday announcing that the inaugural WPT Japan will consist of four tournaments, held Nov. 23-26, with a specific venue in Tokyo yet to be determined. There also was no mention of a buy-in, but the announcement did offer some specifics about prizes.
"The World Poker Tour is the perfect brand to help launch a new chapter for poker in our country," said Yabuuchi Nobuhiro, representative of the Japan Poker Union Corporation, the WPT's local partner helping arrange the festival.
Unlike typical WPT events, players will not be competing for their share of cash prize pools at WPT Japan. Instead, top finishers will win prize "packages" for future WPT events.
Most gambling in Japan is illegal, including poker. Exceptions exist for pachinko parlors, a national lottery, and betting on horse, car, and boat races. An exception also exists for "amusement poker," an amateur variant of the game that allows people to play for prizes redeemable at locations separate from where the event was held.
Winner of the WPT Japan main event will receive free entry to the next WPT Beijing, slated for 2018, as well as another WPT event of their choice in the region. Currently listed events on the Asia-Pacific Tour include the WPT Beijing, WPT India, which is in early November prior to WPT Japan.
With details still seeming to be sorted out, the WPT asserted that players who finish "in the money" in these events will receive points toward the WPT Asia-Pacific Player of the Year. The winner of this award will receive a $15,000 package to be used at future WPT stops, as second- and third-place finishers receive smaller prizes, worth approximately $3,500 and $1,700.
Even though real-money poker isn't currently legal in Japan, the market is promising with many analysts anticipating by 2023 it could become the third largest gambling market in the world, behind Las Vegas and Macau.
After decades of resisting pushes for legal casino gambling in Japan, in 2015 the country passed a law allowing for the development of large-scale casino-resorts. As mandated by the first law, a second gambling law outlining specifics of licensure and regulation has been taking shape throughout 2017.
Various analysts suggesting Japanese casino revenue could be worth more than $2 billion in the next few years, which is why the two licenses the country intends to issue to casinos capable of hosting future events are so valuable.
The WPT has been aggressively expanding lately, too. As part of an effort to grow the WPT's reach to 18 countries worldwide in 2017, they've added large events in the Philippines, China, and India. They also had a new event scheduled in Korea, but canceled it amid political pressures from China and military uncertainty from North Korea.
---
---
Comments