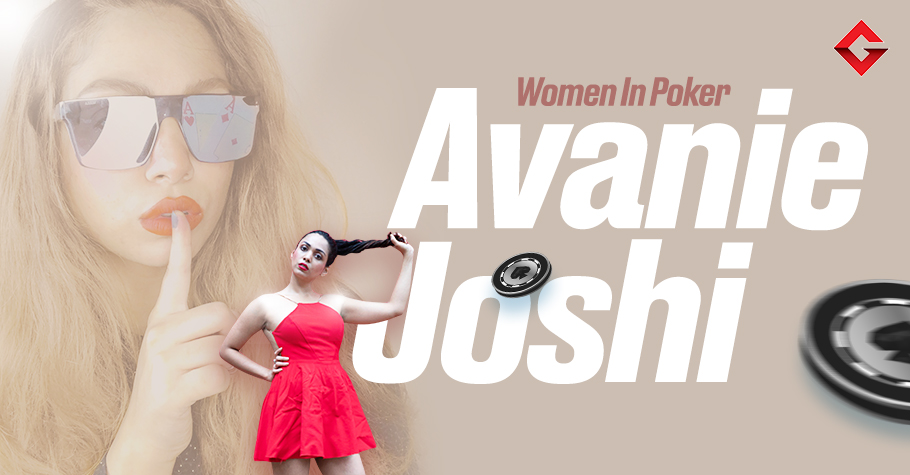 Poker
---
Women In Poker – Avanie Joshi
In our series titled 'Women In Poker' we feature those head-strong women who are making waves in the poker industry. Today we have with us a powerful force who is a multi-tasker and her stars are definitely aligned to make sure her dreams come true. We managed to get Avanie Joshi to speak with us and dwell into her life, journey, and dreams. This fireball does not shy away from being ambitious and is ready to scale any mountain that there is to be.
In a telephonic conversation with this gorgeous damsel, I got to know about the multitude of things she dabbles into. One look at her Instagram account will blow your mind away. Avanie is a singer, songwriter, DJ, professional poker player and a true-blue poser.
Avanie Joshi Social Profiles: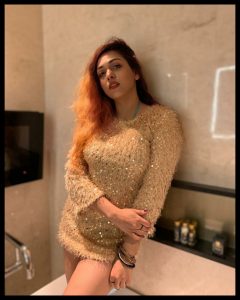 In the current times, it will not be difficult to find a woman who is head-strong and determined. But what sets Avanie apart is her fierceness to get what she wants and how she wants it. That quality my dear friends is not listed in any of those how-to books.
My first question to Avanie was the most obvious one—Tell me all about you. Avanie (with her invigorating laugh) reveals that she hails from Delhi, wherein she studied at Ryan International school. Having graduated from Delhi University via correspondence, this leggy lass always wanted to come to Mumbai as she envisaged herself as an actress. The city of dreams is where Avanie knew her dreams would turn into reality.
With a background in Sanskrit and Fine Arts, Avanie fearlessly puts best foot forward be it music or poker, recent participating in The Player Hunt on PokerHigh too. During my conversation, Avanie does drop a bomb when she confesses to being a nerd but only till school. Academics could not subdue her passion for acting which eventually brought her to Mumbai.
When I tried throwing a curveball at Avanie by saying Delhi too has good acting schools like the National School of Drama, the diva hit it out of the park by saying her focus was on commercial cinema and not theatre. The more we spoke (read grilled) I realized nothing affects her confidence that oozes in abundance even if she is not in person.
 

 

View this post on Instagram

 
We then moved on to talking about maintaining a balance with respect to her gigs. This is when Avanie gets real (read honest to the core) and says she got into multiple things because of a bad heartbreak.
It was this moment, when it struck Avanie that her voice was every bit perfect to do professional singing, keeping in mind that most of this head-turner's friends are music directors. To keep up with her signing fervour, Avanie initially sang some scratches for her friends before going full throttle on her vocals.
An honest confession comes at this point, that singing indeed is in her genes. This enchantress then brings our attention towards the fact that singing and acting then went hand in hand as that was the best way forward.
'Ye He Ashqui' was the first piece that this singer-songwriter nailed, which also landed on her YouTube channel. The response was phenomenal and since then, there is no looking back. Next step was of course composing which Avanie took just how a fish takes to water. Talking about professional training, Avanie admits to getting vocal lessons in her childhood from her father who is trained in classical.
The leggy lass who believes in experimenting is not rigid at all when it comes to trying out different things. She likes to do things 'her way' and will not back out if she must become a methodist.
This girl with a pocket full of sparkle also made a song called 'Corona Peecha Chodo Na.' This is proof that she can turn anything into fun and top charts. Aat this point I throw one more question about her other song called 'Make Love To Me.' I was eagerly waiting for this answer as there had to be a backstory to it.
Avanie in her unabashed manner says she was active on Bumble (after being single for almost 2 years) around the time when this song came to her. The answer was pretty straight forward—she wanted to be loved. Well, that is how you hit a nail on its head.
Taking her honesty, a notch higher is Avanie revealing that she could not shoot the video due to COVID-19, but that did not stop her from making another song based on football (we are waiting for it eagerly). Creative process is not a myth, and every artist has one. Avanie is no different, but the twist is that she likes to go with the flow and believes in being spontaneous.
 

 

View this post on Instagram

 
Apart from sharing her scratches with her fam-jam, she also takes constructive feedback from her pals within the music industry. While dwelling into her processes, I also got to know how this charmer believes a lot depends on her mood to get her creative side going when it comes to her music.
We drew Avanie's attention towards her Instagram account (we are truly besotted by it BTW!) on how she decides on what she shares with her fans and followers. She quips that there isn't much policing happening on that front (all things fun and crackling moments are ARCHIVED).
 

 

View this post on Instagram

 
Avanie's Instagram handle will surely give anyone travel goals especially when hooks steps come out of your wanderlust mode. Laughing aloud, the singer-songwriter says she saved a hook step in her phone when creativity struck her out of nowhere.
 

 

View this post on Instagram

 
When one looks at the competition, there are many who feel the jitters and experience their feet trembling. But that never happened to Avanie. Not being unaware is one thing but being comfortable in your own skin while you go about the town is another.
It takes more than a few pills of confidence and self-assurance that you do have it in you. That is what Avanie says next—I don't follow much of what other people do. I work on myself.
Coming to poker, the bug did not quite bite the boss lady, but she had been playing since many around her did. Avanie fired another bullet when she admitted to learning the basics first rather than putting on blinders and chasing it. The poker bug finally got her when fellow players came into the poker picture.
 

 

View this post on Instagram

 
Avanie sitting down in front of a personal computer to learn poker is not something people will believe happened. But it is true. That did happen for real. Poker isn't a learn by the day or week game. It takes a lifetime to nail that game. Viewing a documentary of Daniel Negreanu is what Avanie also did. Bet Raise Fold gave Avanie various insights about the game.
After her participation in PokerHigh's Player Hunt challenge, Avanie decided to go all-in with poker and took it up professionally. This move may be recent, but her passion for poker has it in spades that Avanie is here to stay and win. When asked about live versus online poker, the choice was clear—live.
The ever so effervescent poker player cum singer-songwriter adds how the gameplay on her end is better in a live poker set-up. While deciding on being a full-time poker player, Avanie states that she spoke to a bunch of people from the Indian poker circuit while she was deciding on it.
 

 

View this post on Instagram

 
Breaking news about your professional choices to your family is not easy especially when you know that the choice is an unorthodox one. But for Avanie, forces were on her side, as she was supported fully by her family and colleagues from the poker industry.
Checking out tricks, techniques among other things is something Avanie likes to dive into when it comes to training herself, rather than having a full-time mentor coaching her in the game. Holding on to her own is Avanie who feels her way of going about things could be unique but is certainly helping her win.
 

 

View this post on Instagram

 
Hoping to smash poker felts is what she is looking forward to, more so in live tournaments which is a clear favourite of this poker dynamo.
A funny moment occurs when Avanie says she just wants to break some rules while playing poker. And what are those, I ask. In a quick retort comes the answer—click pictures while playing poker and share them on Instagram for the world to see. When I threw in a question about the expectations people have about her winning in poker, the livewire says—I love it, and it keeps me excited.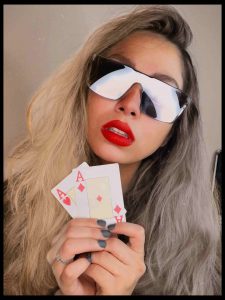 That's not all, apparently, she was expected to be a finalist at the Player Hunt challenge and keeping up with the tradition of not letting her folks down, Avanie nailed that one too. To further her involvement in the game, Avanie will be hosting her own tournament on PokerHigh, wherein, other players are invited to play alongside this dynamite player.
Poker enthusiasts know how poker players are defined in accordance with their gameplay. But Avanie prefers to be situational and intuitional with her strategy. This leading lady in poker is not letting anyone read her gameplay let alone her thoughts during a game of poker.
She is full of gusto and her zest to win reflect in her gutsy voice and demeanour. Avanie is also all for encouraging women to play poker and adding more diversity to the poke felts which majorly have male participants.
Women coming in support of other women poker players is needed to make that space more welcoming. On being quizzed about poker getting its due in media coverage, Avanie states ardently that poker should be promoted via an artist like Rannvijay Singha who has a massive fan following and thereby people will be able to better relate to the game and also through other poker players via live-streams that could lead to getting more people into the poker circle.
The interview surely felt like a walk into the wild west (in a good way), it also made a point about following one's own dreams and witnessing their fruition. Avanie may not follow textbook rules to live her life, but she knows how to win at life. The conversation was indeed full of thrills and chills, but what stays is the passion that Avanie's vibrant persona brings to the table.
 

 

View this post on Instagram

 
Be it singing, songwriting, DJing or poker, this multi-tasker is juggling it like a pro. What fans need to look forward to is how this dive cracks the poker scene in the coming days, keeping her music-acting side going steady simultaneously. 
Rapid Fire with Avanie:
Favourite highstreet fashion brand: Zara, Forever 21, Victoria's Secret, United Colors of Benetton
Recent Splurge: Apple Pro Laptop
Favourite Holiday Destination: Amsterdam
Swap a day with: Shawn Mendes
Favourite singer: Bruno Mars, Shawn Mendes
One fetish: Laughs her heart out to say—this will get controversial.
Sinful indulgence: Ice-creams and 'ghee namak roti'
Favourite poker player: Daniel Negreanu
Favourite colour: Rainbow (Yes, that her fav)
Favourite cuisine: Indian street food (read pav bhaji)
One thing to buy: A music studio
One thing you can't do without: Mobile phone
Define your poker game: Chill (while her rivals sweat it out, thanks to her attacks)
For more stories and updates, keep reading GutshotMagazine.com. Also, follow us on our social handles Facebook, Instagram, and Telegram.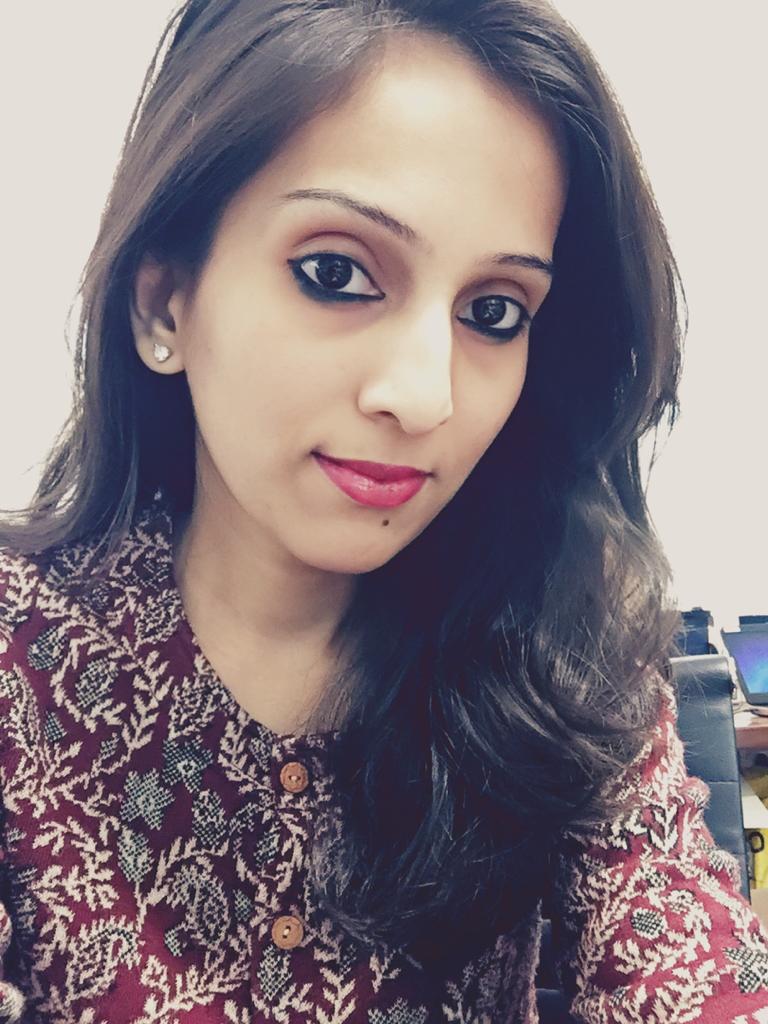 With a Masters Degree in Journalism and Communication, Mrinal Gujare currently is cruising through an exciting genre of writing and editing at Gutshot Magazine. Apart from being an Editor, Mrinal is an avid reader and a former contemporary dancer. She is also perennially hungry for intriguing scoops from across the globe. No holds barred is the rule Mrinal follows in life.
---
---
More News
---
Comments