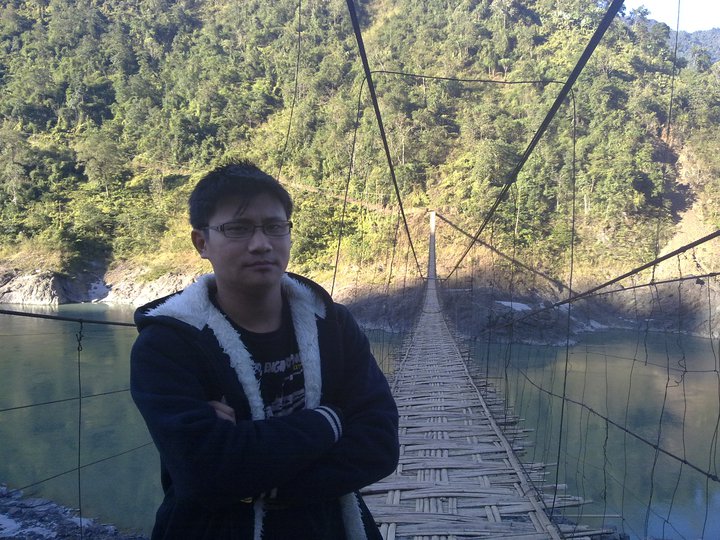 India
---
Wilson Yomso is 8th Destiny winner on Spartan
The Destiny 3.0 Finale SnG is just two weeks away and here we bring you with the eighth Destiny winner in Wilson Yomso who plays under the moniker 'Bikinse'. The winner takes all in this Finale which includes return flight tickets to Las Vegas, hotel stay and the buy-in to play the biggest live tournament on the planet for a massive 10 Lakhs worth package.
The Destiny tournament attracted 451 entries in total this past Wednesday night which culminated in the heads-up battle was between 'Bikinse' and 'deepfish'. The winner was announced in Level #43 with blinds running 18,000-36,000-4,500 where 'Bikinse' had Kd 3d and 'deepfish' was having pocket eights. Both the players played a raise and re-raise match till turn where both pushed all their chips into the pot. The board ran Ks 5d 3c 2h 7d giving two pairs, Kings and Threes to 'Bikinse' and also the title.
Wilson Yomso is from Arunachal Pradesh currently working in State Bank of India and also a recreational poker player. The 35-year old got hooked onto poker after the transition from other card games like Teen Patti, Rummy etc. Just like 99% poker player's his friend introduced to poker and then his journey began and today he claimed the Destiny one his biggest earning tournaments from his career in poker.
He has played only one live tournament where he made his mark too in the Deltin Poker Tournament 2016's 10K Kickoff event making a deep finish at 10th place. Speaking to Yomso, he said, "My game is swingy. I mean for example if I am the chip leader at one moment and three hands later I am down to the last ten, and what next to think about again after five minutes I am the chip leader again. My game does have some flaws and of course, I am working on it."
He studies poker, "I have been studying a lot about poker, one of the key hands which boosted my stack and also my confidence was when I had Ace-King suited on the big blind and two other guys one of them was 'Indiandurr' went all-in. The river did the trick." (laughs)
About TheSpartanPoker, "I really like TheSpartanPoker, the site has awesome guarantees and instant cashouts. The customer support of the site is also amazing, but they can be better."
---
---
Comments