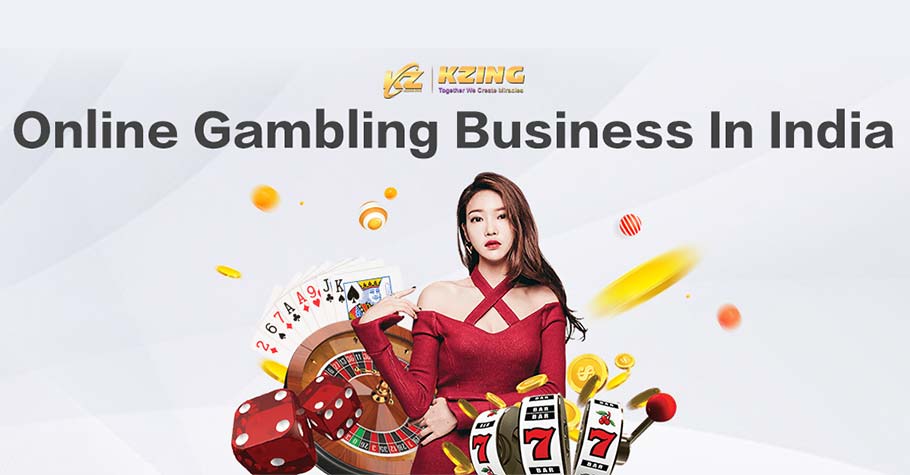 Gambling
---
What You Need To Know To Start Online Gambling Business In India?
India is the second-most populous country in the world, with an average population of 27-28 years old, which is relatively young. Based on the increasing number of smartphone (more than 500 million citizens now own a smartphone) users and the development of telco operators, the internet economy has seen amazing growth in recent years. The population shows that the Indian market has the highest growth potential in the online entertainment industry including gambling. It is common that there are some people involved in gambling activities such as sports betting, horse racing betting, online casino gambling and the most popular poker gaming. So, when it comes to choosing a market for an online casino operation, it's true that size matters. This is one of the reasons why you should keep India in your sights if you're thinking of expanding your iGaming empire (or starting one).
Click to view India demo site https://kzing55.com/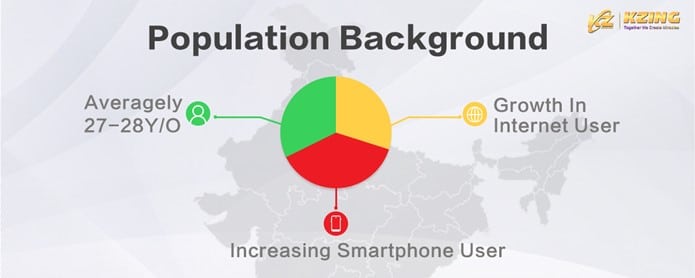 Games In India
The first thing to start the online gambling business is you should have a product, and the product is casino games. A good gaming product will prolong players' time spend at your website.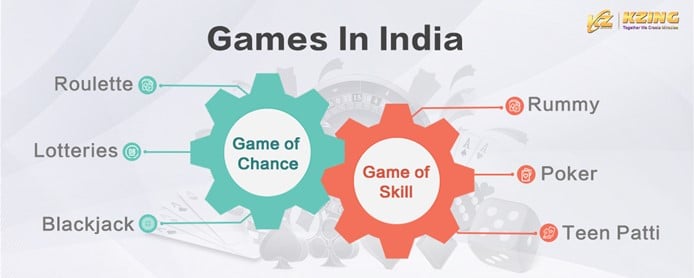 In India, casino games are divided into games of skill and games of chance. Games of skill are games where you play against other players and where you can win with experience and strategies. It is the individual skills that determine the success rate. Example: Poker, Rummy, Teen Patti, Horse Racing and Fantasy Sports. Games of chance are games where you play against "the house" and whereby most of the situations are depends on luck. It is pertinent to note that players here do not have control over the outcome of the result. Example: Lotteries, Blackjack, Roulette.
At present, the popular casino games are mainly cards games and slot machines. As for sports games like cricket, which is not just a sport in India, it is also a national favourite sport. Casino games are very profitable in the Indian market, especially cricket and poker are seen as key drivers of online gambling. So as a professional white-label service provider, Kzing has all the gaming products integrated to the system, which will attract more players to your website especially during tournaments or big sports events. In addition, the other common gambling activities in India are lottery and horse racing. Horse racing has always been a popular sport. Fantasy sports is also a booming industry in India. According to the report, there are about 20 million fantasy gamers in India, and this number is expected to grow to 100 million.
Click to view the India demo site https://kzing55.com/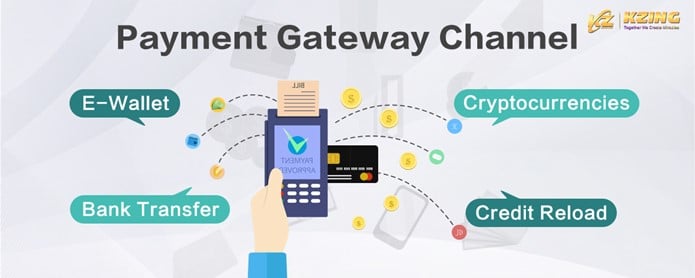 What payment channel that we use?
The major concern will be the payment gateway and deposit system. It is essential to understand which payment systems are the most popular in India. This will be a key factor in determining how your online casino will operate, how players will transfer funds, and what fees will incur. We have different payment channels for deposit withdrawal purposes so that players can make transactions easily, we also have a cryptocurrency payment channel as an alternative.
It cannot be denied that the online casino business is growing, and the revenues for a well-run online gambling platform is tempting for both investors and entrepreneurs, it will be tough and takes a very long time to start from scratch. In this situation, Kzing White Label act as a bridge that connects betting system, various sectors of the iGaming industry and payment gateway to help investors to launch a new project or enter new markets easily at the shortest lead time.
In short, launching a successful online casino requires:
UI/UX Design (the physical interface of the website)
Website Frontend Development
Website Backend Configuration
Game Integration
Payment Gateway Integration
The Indian market is considered a new market in the gambling industry. Do you have the resources to become a market leader in India? As a white label company, Kzing can build, launch and host a fully localised entertainment portal for your brand which includes popular games, payment gateway (including cryptocurrencies transactions), e-wallet to ease users experience. We will customise the solution to fit the Indian market.
Take action immediately to secure the market share.
Click to learn about India demo site https://kzing55.com/
We may not need you, but you absolutely need us
If you have any inquiries about our products or services, please contact the business manager for more information
Lion – lionel.chin@kzing.com +63 917 121 2777
Patrick – patrick.lim@kzing.com +63 917 171 2888
At the same time, don't forget to follow the official
Website: https://kzing.com/
Demo Site: https://kzingdemo88.com/
Telegram: https://t.me/kzingofficial
Facebook: https://www.facebook.com/kzingofficial
Youtube Channel: https://www.youtube.com/channel/UCQso0Xct-YIsBFIxFAyzWiA
For more news and updates, keep reading Gutshot Magazine. Follow us on Facebook, Instagram, Twitter, and Telegram.

---
---
More News
---
Comments