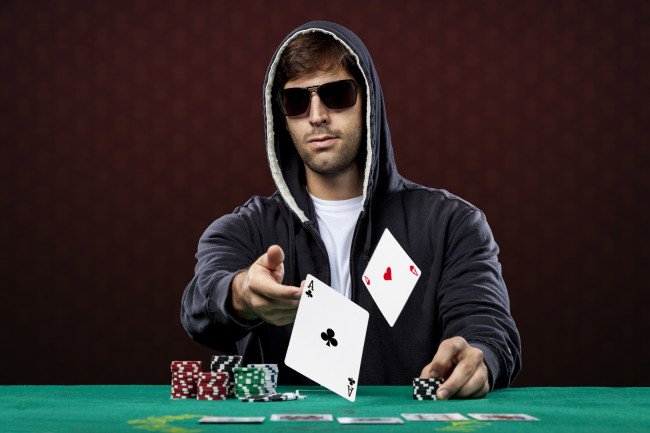 Poker
---
What to Wear While Playing Poker?
We've already established that poker is a mind sport. However, the physical aspect of being a poker player cannot be just swept under the rug. One of the rather less discussed aspects of Poker is what to wear at the table. In this article, we will discuss what are the best and most comfortable clothing or accessories one can wear or use at the Poker table.
Wear warm clothes
A lot of new poker players often complain about how cold it is at the table. You need to understand that the more of people you find in one place, the colder the place is going to be. This is exceptionally true when you are playing big tournaments. Keep a hoodie or thick jacket handy for such situations. It is better to be safe than sorry.
Bring a watch
Poker rooms and Casino's are designed to not have any watches. There is a reason behind this of course. Therefore, it is necessary to have a watch on you all the time. Asking "What's the time" every hour might just lead to friction regardless of how patient your opponents are. Plus, if you have to be somewhere after you are done, a watch is a basic necessity. Remember, all the watches inside the room will be set to tournament timings.
Avoid tight clothes
If you are hoping to win anything from your game, it is going to be at least a few hours long. Tight shoes, caps, clothes can all become a major discomfort and inhibit your progress here. It is surprising how much information a troubled individual can give his opponents. This can become a real 'pebble-in-the-shoe' sort of situation.
Sunglasses
Let's face it – A poker table is the only acceptable social situation where you can wear sunglasses indoors. The purpose of sunglasses is pretty straightforward – to glean information from the opponent and not giving anything away in return.
These were our top picks for dressing up while playing poker. Do you wear or do something specific while playing Poker? If yes, then do let us know in the comments section!
Get latest updates on Poker right in your inbox – Subscribe to GutshotMagazine.com now!
---
---
Comments