---
What People Google About Poker Players?
As someone who covers poker, poker players and all things related to poker, it is always hard to pinpoint or even gauge why people search for what they do and google questions for which answers may not be pretty straightforward. So why not make a list of things people are searching for on Google which are related to poker players. What we found is what we are writing about today.
If you are wondering that it's a stupid idea to write about what people across the globe are looking for then think again. It is fascinating to understand the motivation behind Google searches, especially the queries that are trending and a million folks are looking for the same answers. So without any further ado let us get started with some of the most searched topics about poker players and maybe you will find a search term or query you had thrown at Google.
Oh yeah, this one had my interest piqued like there was no tomorrow. Poker players net worth is what players are valued at. This figure changes depending on how they go about their yearly business, earnings and losses. Many publications cover the net worth of sportspersons, business personalities, actors, singers, political entities and also poker players. We did too. We wrote about the top 10 poker players by net worth. If you are interested to know which poker player ranks in the top 10 then just click HERE.
Around the topic of poker players net worth, people also search for things like who is the richest poker player, how much does a professional poker player earn, can you get rich playing poker, is poker a real job? Well, instead of you scrambling through multitudes of articles to look for answers, let us give you some insights on the above search queries.
How much does a professional poker player earn?
A professional poker player earns depending on the games he/she plays, be it live or online. The profit numbers of a professional poker player pretty much tell you the true story of his/her poker earnings. If you consider the United States, poker earnings range between $19,910 to $187,200. The median salary stands at $44,680. As per reported figures, 50% of pro players make approximately $28,400, with $187,200 being scooped by the top 75% of pros (as reported by comparably.com).
Poker players who went broke
This one is probably a search query which people hope the results are not many. Yes! Any poker fan wouldn't want to see boatloads of players going broke for any reason. But still the curiosity to know which poker players went broke is at an all time high. So did we cover this topic? Of course we did. We listed down players who went broke and might we say there are two unexpected names in there. Check out who those players are HERE.
What would the world do without rankings? We don't know honestly! How does one know who's on the top of the list and who's hit rock bottom? Who's rich and who's lost money? Who's doing well and who's downgrading? So many questions, and rankings seem like a good solution, don't they? Well, it looks like it. Hence, I wasn't surprised when I saw these search terms being googled. To begin with there are diverse kinds of rankings. Global Poker Index has a sea of rankings when it comes to poker players. They have their All Time Money List (also as per country), Global Poker Index ranking which also gives away the title of Player of the Year.
In 2022, American pro Stephen Song nailed the top spot with 3,543.72 points in his kitty. But which ranking do you think matters the most? Remember the poker player rankings change as per the criteria set by those who publish it. Ranking could be yearly, half-yearly, monthly, or set for a particular time period, for example leaderboard rankings be it live or online poker. Poker player ranking is a good way to infuse some healthy competition among players. Nobody is really out there to get you! It is just the good old quest to be on the top of the list.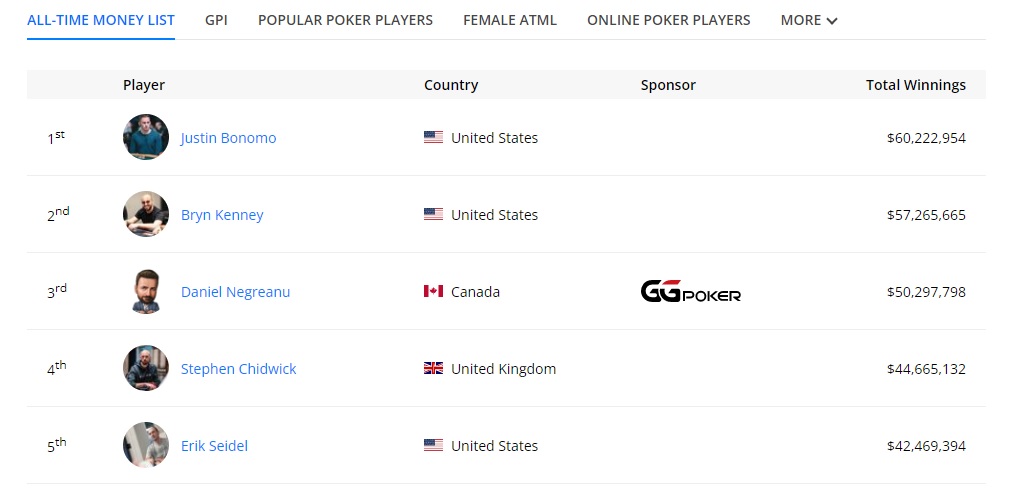 Image Credit: Pokernews.com
Poker players who have passed away
Yes, this one could make you feel emotional. There are poker players who passed away and left a void in the poker community. Who are these players and why do people look for them? Well, we have a list of poker players who passed away and you can also read about their legacy.
---
Check Out: Best Poker Training Sites 
---
Best poker players of all time
We all want to be the best in what we do and when it comes to poker players, the situation is no different. Hence, this web query doesn't really surprise me. We all want to know which players have made the cut, over a period of time. Sure, there are current crop of players who are really good or are at least making hay while the sun is shining on them. But for some curious cats, it is very crucial to know who are the best players of all time. This list has stalwarts of the game who have sustained competition, rivalry, played their best game for the longest time, registered wins consistently, some even made comebacks and have their names etched in poker history for their respective achievements. But who are these players again? Don't you worry one bit, we have a list of best poker players of all time, just click HERE to read.
This one isn't a need to know basis query. Famous poker players are the ones who grab headlines for their achievements, antics and whatnot. And who's far from googling about famous poker players? Not me! I did it too, out of sheer eagerness to find out which players make the cut and for what reason. When we say famous, these aren't just the players who won tournaments, grabbed hefty pay cheques and laughed their way to the banks. This list also includes names of those who have shocked the poker universe with their controversies, their losses, gaffes, and sometimes even for their terrible decisions on the poker table. Reasons could be many, but the fact is they made the cut and are now happily famous. Do you know who the most famous poker players are? No? Don't you worry, we have a list ready. Take a look HERE.
Oh yeah, this search could easily be the most obvious one to dig into! Who has the biggest bank  balance of them all? This reasoning applies not just in poker but across all walks of life. When it comes to poker, it becomes important to know who are the richest poker players, as their journey becomes a source of inspiration not just because of their riches but also how they have managed to sustain in the game, overcome challenges and progress ahead despite all odds. Money matters, we all know that, and some even see it as the most vital parameter of success in this skill game. So want to know who the richest poker players are? Click HERE to find out!
---
ALSO READ: My Poker Coaching Review
---
You may wonder why people look for top poker players from time to time. But let us tell you the answer to this search query could be very dynamic. There is no fixed time period over which the list of top poker players gets updated. This list could just as well get updated every month, every three or even six months. You don't necessarily have to wait for the year to get over in order to check which players rank high and which have lost their mark. The list of top poker players is the answer to which players are showcasing some incredible poker moves to rank among the crème de la crème of poker. To check out who they are, just click HERE.
If you dig deeper into the history of poker and its players, you will find out that the game has been dominated by male players. But that's not the case today. If you look into the number of female players who have joined the poker fold, you will be impressed. At the end of the day, poker is a mind sport and gender has no relevance on how well you do in the game. If you have what it takes to become successful in the skill game, then gender becomes an invalid variable in the scenario. We know of many female poker players who have done really well for themselves in the global poker circuit. Vanessa Selbst ranks first on the All Time Money List. Trust us when we say Hendon Mob has over 14K results to show in the above list. Well, if you want to know which female poker players are among the top then click HERE.
Professional poker players
These players are the ones who play poker on a full-time basis and call poker their profession. Yes, it's that simple. There existed an era when poker was not a mainstream profession and not many were even thinking of playing the card game to make a living. But that time is gone and now we have people who play the game professionally and make money out of it just like any other day job. If physical sports like football and cricket are considered full-time careers, then playing poker should be considered a full-time career too. And who are these professional poker players? Well, to name a few there's Daniel Negreanu, Phil Hellmuth, Phil Ivey, Justin Bonomo, Bryn Kenney, Jason Koon, Stephen Chidwik among others. If you are wondering how to become a professional poker player, then don't sweat it, we have the answer for that! What? Click to HERE to find out.
Folks, the above are some of the top Google search terms around poker players! These search terms or queries change from time to time. But don't worry, Gutshot Magazine will be there for you if you have any query about poker! Not just that, we will bring to you the latest news from the poker world, breaking controversies or poker player rankings, we have it all. For this, make sure you stay tuned to Gutshot Magazine and never miss an update from us.
For more news and updates about poker platforms, keep reading GutshotMagazine.com. Follow us on our social handles Facebook, Instagram, Twitter, and Telegram.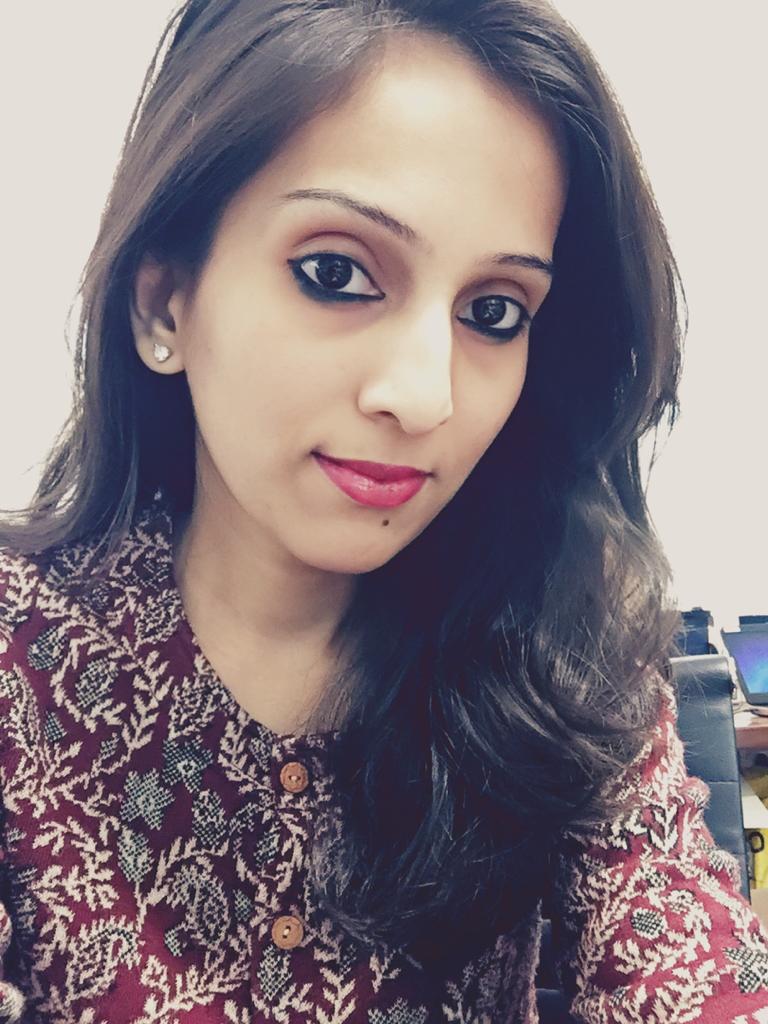 With a Masters Degree in Journalism and Communication, Mrinal Gujare currently is cruising through an exciting genre of writing and editing at Gutshot Magazine. Apart from being an Editor, Mrinal is an avid reader and a former contemporary dancer. She is also perennially hungry for intriguing scoops from across the globe. No holds barred is the rule Mrinal follows in life.
---
---
More News
---
Comments