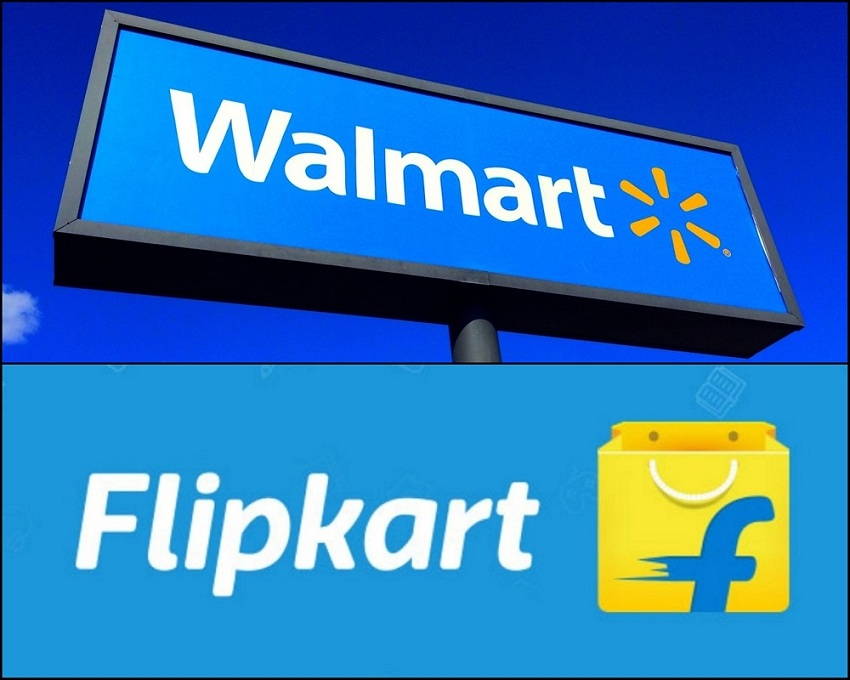 Business
---
Walmart Acquires 77% Stake Worth $16 Bl in Flipkart
Walmart, an American multinational retail corporation that operates supermarkets across the country, has recently acquired Indian e-commerce company, Flipkart, in a record breaking deal. This acquisition, which was completed on 9th May 2018, became the largest deal for an Indian startup, and also the largest e-commerce acquisition in the world.
With so many restrictions on foreign multinationals opening their own businesses or even online businesses, Walmart has failed to set up its own stores in India since it first step foot in the country 11 years ago. The retail giant earlier indicated plans of acquiring a minority stake in the Bengaluru-based Flipkart, back in September 2016. The interest in the company grew and they finally picked up a majority stake of 77% in Flipkart.
Both alumni of IIT Delhi, Sachin Bansal and Binny Bansal founded Flipkart back in 2007 and the company has grown leaps to bounds to become a household name, 10 years later. The deal saw Sachin completely selling off his stake of 5.55% for $1.04 billion (~INR 7,005 crore), and exiting the company. He posted a farewell note on his Facebook page:
However, Binny will continue to have an interest in the company, selling only 0.5% of his stake for $104 million (~INR 700 crore). The total acquisition of 77% of Flipkart cost Walmart $16 billion, while the rest of the 23% belongs to Tiger Global Management, Tencent Holdings, Accent Partners, Binny Bansal (4.24%), Microsoft, Flipkart employees and others.
Japan's SoftBank became the largest investor in Flipkart last year, when they purchased over 20% stake in the company around 9 months ago for $2.5 billion. Yesterday, it was SoftBank CEO Masayoshi Son who announced the Walmart-Flipkart deal, also announcing the sale of SoftBank's stake for $4 billion – 1.5 times the amount they purchased this stake for.
Check out these numbers before and after the deal (Image Courtesy: Times of India):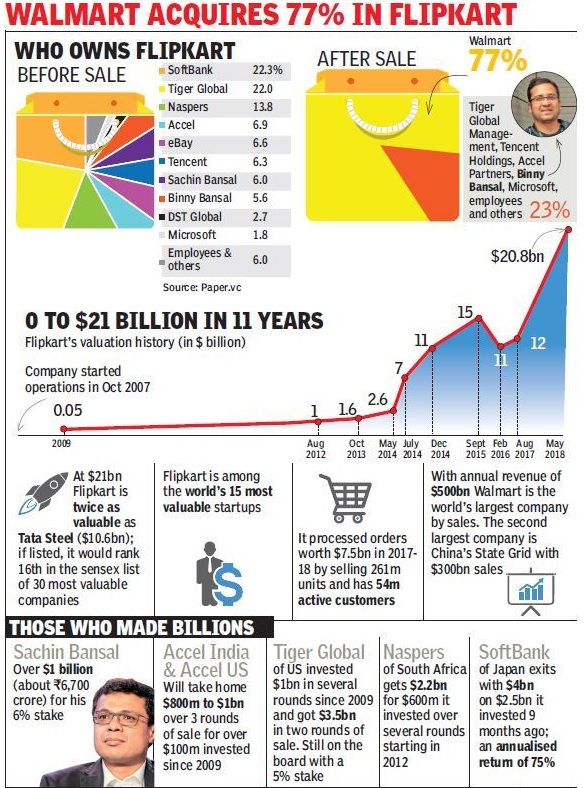 ---
---
Comments