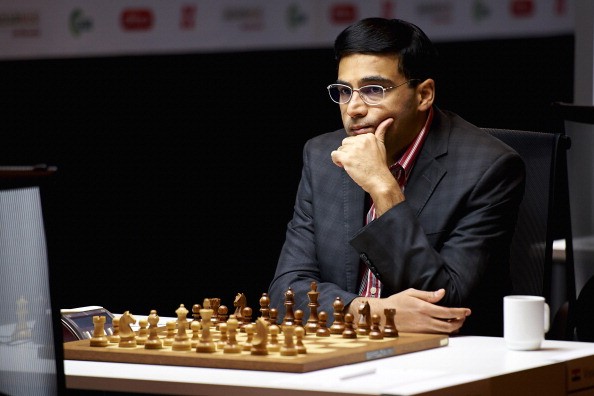 Poker
---
Viswanathan Anand Endorses Poker Sports League
The Poker Sports League (PSL) founders are calling this their biggest move ever – signing Viswanathan Anand as their brand ambassador. Anand, a former World Chess Champion, is considered as one of the greatest chess players of all time, and this signing should give an impetus to the overall growth of poker in India.
The Indian chess grandmaster will be promoting PSL and poker itself as a mind sport, and the move is expected to encourage thousands of players to join the game. Viswanathan himself doesn't play the game of poker, but he intends to learn the game and referred to poker as 'chess with a deck of cards'.
Anand is a Padma Vibhushan (second highest civilian award, given by the Government of India) awardee, and he believes that most chess players also take to the game of poker, as it is a game of skill and thinking, much like chess. He is also known as the 'poker-faced' player in chess and is looking forward to learning poker. 
Poker Sports League co-founder Amit Burman had this to say: "Chess and poker are frequently compared as both games are based on strategic thinking and decision making. Both games also involve reading the other player at the table."
The PSL had its inaugural season earlier this year, and a bigger and better Season 2 is coming up in 2018. Delhi Panthers won the inaugural season, where each team had 9 players each, and the team took away winnings of INR 1.5 crore. The finale of PSL Season 2 will happen in the latter half of 2018, where 12 teams will battle it out to get their hands on the prize pool of INR 3.6 crore!
---
---
Comments