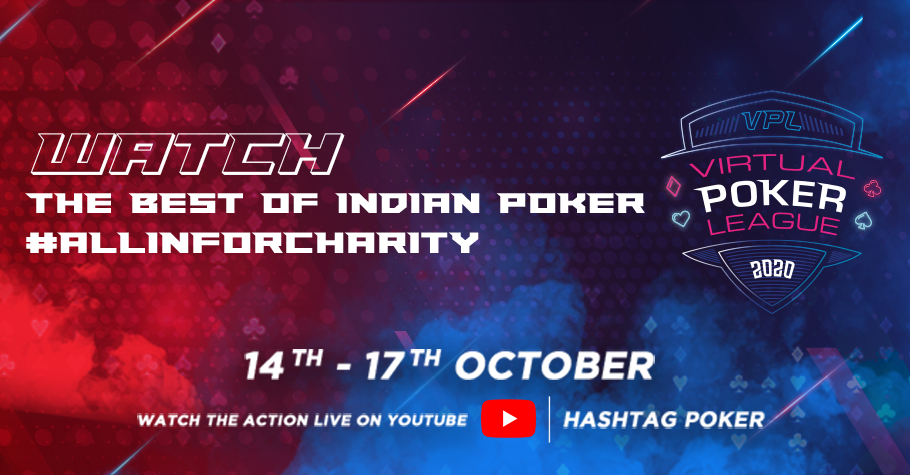 Poker
---
Virtual Poker League goes All in For Charity between 14-17 Oct
Missing the Tournament Director saying 'Shuffle up and Deal'? Missing the excitement of reading and being read by other players on a table you're seated at? Missing the bad beat stories? Well, we're with you when it comes to missing out on the joys of a live poker event but we've got the closest substitute to such an event as the Virtual Poker League (VPL) dawns upon us.
For the first time in the history of the Indian poker industry, we're set to see all the biggest names in poker being a part of 6 franchise teams in VPL, which will air between 14-17 October 2020. And what are they playing for, you wonder?! The proceeds of this event will go to charity and hence the tagline #AllInForCharity.
Everyone is aware of Poker Sports League (PSL) that completed two successful seasons in India, with the best players competing for the biggest prizes in the country. In comes the pandemic and all plans for another season got delayed. Now, PSL V is here with online qualifiers that begin on 23rd October. And to build the excitement for the series, the company is hosting Virtual Poker League on their mobile app, Hashtag Poker.
The exhibition VPL tournament will see 6 teams with 5 players each including 1 female player compulsorily to play in each team. Mumbai Anchors, Chennai Troopers, Deccan Aces, Goan Nuts, Gujarat Falcons and Delhi Czars are the 6 participating teams in the VPL, while two more franchises will be added for PSL V later this month! Here are the charities that will gain from the 10L GTD prize pool in the inaugural edition of VPL:
United Way Chennai – Fighting for health, education and financial stability for all.
ASSCOD – Providing free tuition centers for tribal children.
Super School India – Education for the urban slum children and youth in India.
Apart from this charity initiative, the VPL will give the entire poker community a feeler of what PSL V will be and excite them to be a part of the PSL league as well. All of the action, both VPL as well as PSL, will take place on Hashtag Poker, the free app available on both App Store as well as Play Store.
Virtual Poker League format
Event #1 begins on Wednesday, 14 Oct with a 6-Max SNG while Event #2 will be a 30-player MTT on 16 Oct at 8:30pm and the Finale will be a 6-Max SNG again, with one representative from each team coming forward to fight for all glory on 17 Oct at 7pm. Here's what the prize distribution looks like:
1st prize – INR 5,00,000
2nd prize – INR 3,00,000
3rd prize – INR 2,00,000
For the first time ever, the best poker players in India are coming together to play poker for a charitable cause and this is going to be a great precursor to PSL V, which will have a whopping prize pool of INR 1.8 crore. There, 8 teams will play 21 events in 7 days and you can get complete details of the same on www.pokersportsleague.com.
VPL will be a historic event in Indian poker and if you're not one of the 30 players playing it, you've got to be on Hashtag Poker watching it like thousands of others across the country. So, don't waste any more time and download the Hashtag Poker app today. For more updates on the Virtual Poker League and the PSL V to follow, stay tuned to GutshotMagazine.com.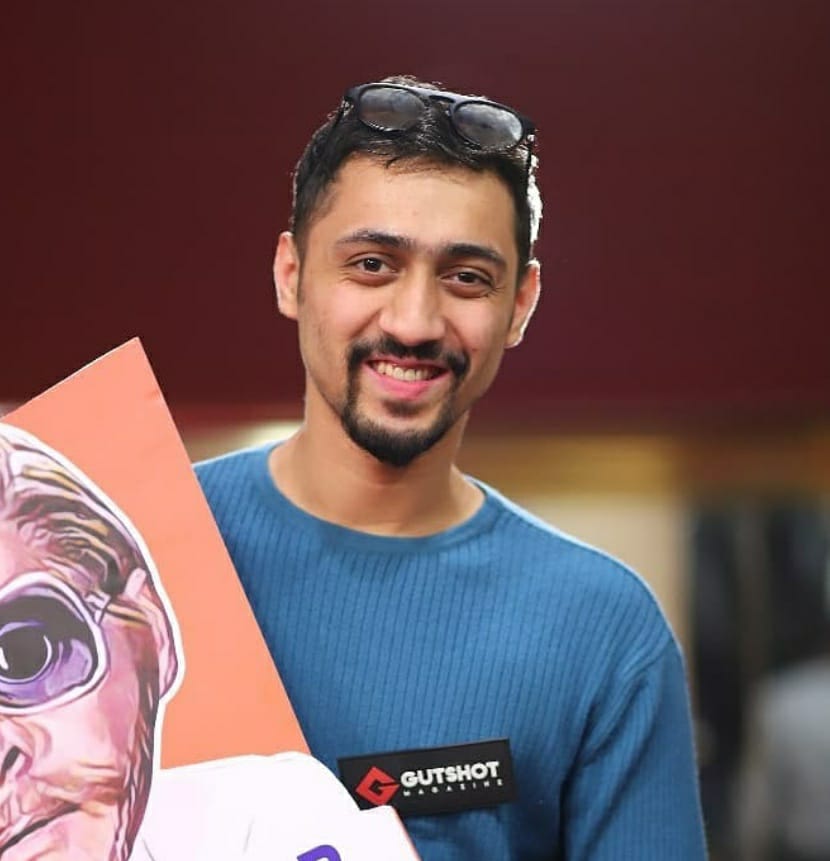 A graduate in Business Management, Dwayne began his career as a content writer for a virtual sports betting company and then for Gutshot too. Now, he heads marketing and business operations at Gutshot and while he's no expert in poker, he enjoys the occasional weekend home games. He was introduced to the industry in 2017 and has made quite a few friends along the way. Outside of poker, he is an avid cricket and sports fan, loves his bikes and of course, a good party! If you want to reach out to him for partnerships and collaborations, feel free to send a message at dwayne@gutshotmagazine.com.
---
---
More News
---
Comments