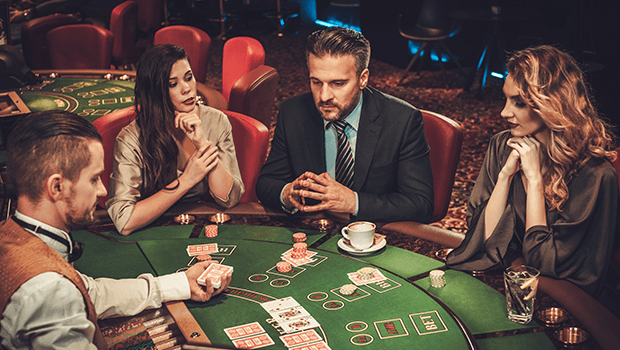 Poker
---
Type of Poker players people will come across
Poker is as loved as any other game in India and so are our poker clubs. There are various types of people you might walk into in the clubs, some pleasant and some "oh! Not so pleasant ones. If you are a stern Poker player and frequently visit Poker clubs, we are sure you've bumped into one of them or maybe many of them.  Also, mind you, they are not just categorisations. You'll know by the end of it.
Mr. Win it when Lucky
These are the people who keep calling bets but will rarely raise. They keep chasing their draws and win only when their luck and cards favour them. Not a very positive term, calling station is a legit word in poker literature. He rarely possesses the real skills to play Poker and just stakes it for the sake of it.
The Mr. Give Me Attention
Admit it; we have all come across this one, be it in a poker club or in any other rummy parlour. He is the one who keeps betting like there is no tomorrow because it is not the money for him that matters but how he can grab all the attention around and annoy the diligent game players. He surely is the attention seeker and we might as well want the bouncer to be around while he plays his stakes at the table.
The What's Your Problem Bouncer
He is there, he is just there. When you put up your drunken stunts, or when you want to spill your glass on some annoying player, one stare, and he is sure to scare the hell out of you. Needless to mention, he won't even take a hesitant minute to drag you out of the club by your collar, so you better behave in front of him like you behaved in front of your principal.
The Eye Candy
You might often come across a cute-looking girl at the counter, or maybe an excessively attractive dealer surrounded by more than half the crowd at the club. By the time you hustle through the crowd, to get a closer view of the mesmerising beauty, making your way through the unpleasant oldies, you often will realise that it just is a bait to get you to the table and show off our skills.
The Lost Guy
If you are wondering, he is the one who is lost in his dreams, and the game. Poker is inarguably a game of high skill, planning and action and ought to lose if you possess everything but the temperament for poker. You often see someone roaming aimlessly around the club, like a lost, defeated puppy, probably with hair messed up, shirt coming out that was once tucked in as neatly as an OCD person's bed: Well he is the one who has probably just lost all his last penny in the game with his house on mortgage and what not. Any way, you don't want to be that one while you leave the club at midnight.
The Mr. Know-it-all
Last but not the least, he is the one who has seen it all; the tricks, the variations, the pros winning hands and the other imitating the pros. He could give the smartest of dealers a run for their money and the best of players a reason to head back home. You surely don't want to mess with him but be him.
These are the types of poker players you will for sure spot in a club across your tables and next time you spot one of these, do remember what we told you about them.


Check out our online poker rooms section, where you can read reviews on the biggest and best poker rooms in the country, while also taking advantage of their bonuses and promotions. Check out these top poker rooms HERE.
---
---
Comments