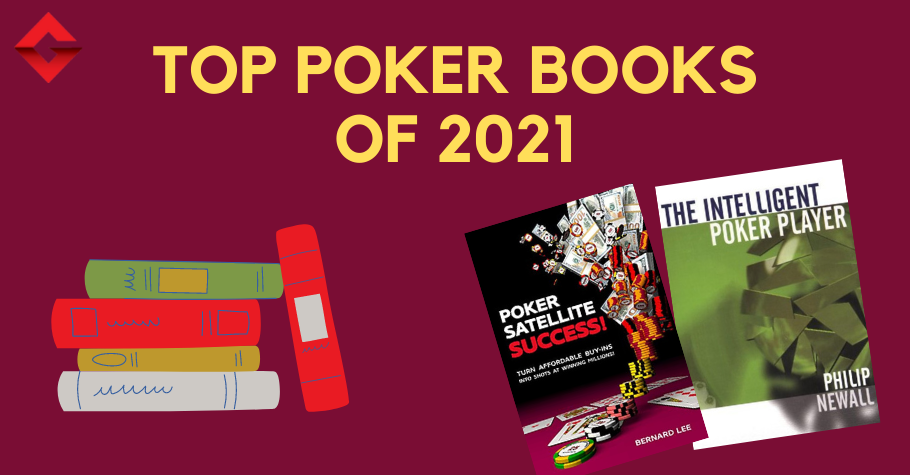 Poker
---
Top Poker Books Of 2021
Learning will always be a part of the poker playing process and what better way to learn than from some of the great minds in the game. The year 2021 saw many poker book releases that have helped gain more insights into the mechanics of the game. For anyone with a love for reading and poker, there are some really good books that were released in 2021 that should be on your to-read list. So without further ado, here are some of the top poker books of 2021 that can help you improve your poker game.
1. Poker Satellite Success By Bernard Lee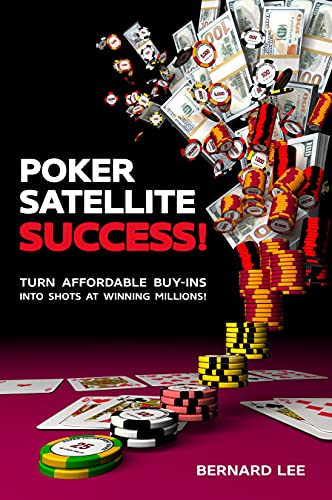 Sure, poker is fun especially when the prize pool is massive. However, big guarantees also come with big buy-ins and not everyone can afford that. If you're a player that often prefers a satellite approach to poker tournaments, then this book by Bernard Lee is just what you've been looking for. In 2005, Lee entered the World Series of Poker Main Event via a satellite and finished in 13th place. Since then, he has competed in hundreds of satellites across the world and has accumulated over $2.5 million in poker earnings including ten titles. Through this book, Lee gives valuable insights into satellite play and also provides a detailed strategy for poker satellites.
Some of the points Lee discusses in detail are:
Strategy play during different levels of a satellite

A formula for calculating the satellite ending level

Short stack strategy on the satellite bubble

Fascinating and instructive satellite scenarios and stories

Deal situations and discussions
ALSO READ: Poker Book Recommendations By Poker Players
 2.
Make BETTER Poker Tournament Deals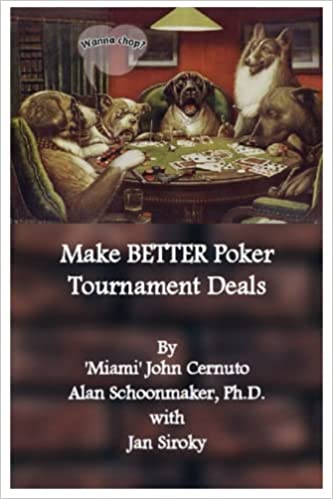 This book by 'Miami' John Cernuto, Alan Schoonmaker, and Jan Sirkoky is a must-read for poker players who want to know the best way to get more when making tournament deals. Negotiation is an important part of making a good deal which the book dives into. Through this, players will also learn how to profile and adjust to various types of players and many more crucial insights into strategy and decision making. World-class authority on negotiations, Dr. Al Schoonmaker has co-authored the book along with well-respected tournament coach, Jan Siroky.
Below are some of the points the book will dive into:
W

hen to negotiate or keep playing.

How to profile and adjust to different types of players.

How to set your objectives and plan your initial strategy.

How to start negotiating without weakening your position.

How to revise your strategy as you get more information.

How to handle the end game, the tension-filled final moments when the painful concessions are made or rejected.

How to adjust your play when you don't make a deal.

How to restart the negotiations when you tried but couldn't agree.
3. The Intelligent Poker Player By Philip Newall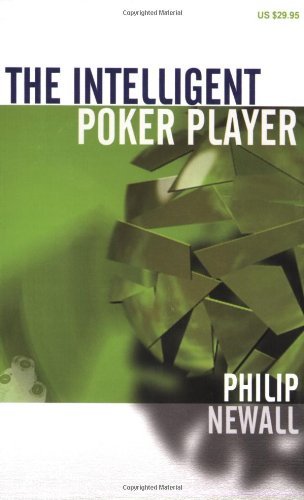 As poker continues to be played by more and more people, the theories surrounding the gameplay also continue to develop. Despite there being more knowledge about poker, it seems like the field has become less accessible to the layperson. In the book, Newall tries to bridge this gap by presenting a sophisticated method of playing in easy-to-understand language. The book majorly shows how one can apply popular poker theories of limit and no-limit hold 'em. Interestingly, the book is also the first to discuss artificial poker intelligence known as poker robots. For any player that wishes to gain a more in-depth understanding of poker, this is the book for you.
Other topics that the book covers are:
Information Hiding

Middle Game Concepts

No-Limit Holdem: Applications and Extensions

Bankroll Management and Shot Selection

Risk Preferences

Psychological Biases

Investing

Predicting Future Poker Returns
ALSO READ: These E-books Are A MUST READ For All Poker Players
 4.
Endgame Poker Strategy: The ICM Book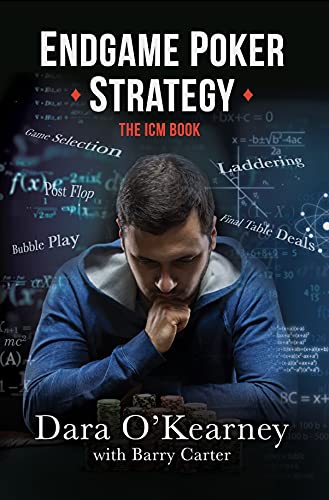 If you're a poker player and have put off studying ICM (Independent Chip Model) for some time now, you may want to think again. ICM is a crucial strategy concept in multi table tournaments and if you're a frequent tournament player, it's important to understand how ICM works. Everything from game selection, the bubble, early level playing, final tables and more are influenced by it. In the Endgame Poker Strategy, players will be taken through an intense deep dive into the topic of ICM and how it affects the way you play in big tournaments. Professional poker player and co-author of the book, Dara O'Kearney is regarded as one of the best satellite grinders in the world. Many professional poker pros often seek his advice in preparation for big final tables. He has also co-authored the poker books, Poker Satellite Strategy and PKO Poker Strategy, both of which are best-sellers. If you're heading into a final table
Here are some topics that will be covered in the book:
How to adjust your play in the late stages of tournaments

When to ladder and when to play for the win

How to negotiate profitable final table deals

The optimal game selection, rebuy and late registration strategies

How to play short, average and big stacks at the end of tournaments
5. Secrets Of Professional Tournament Poker: The Essential Guide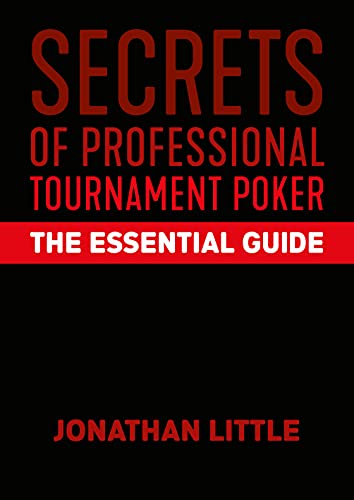 Jonathan Little is among the most respected poker players in the world and whose books and poker knowledge have helped countless players improve their game. The 'Secrets of Professional Tournament Poker' by Little is a new edition that has been updated and revised. The previous two volumes of the book were a commercial success and this current one reflects more on the recent views of the game. For tournament players this book is the best way to get an understanding on how to play tournaments. Split into seven sections, the book covers all the basics when it comes to tournament poker.
These seven sections are:
How Tournaments Work

Playing Deep Stacked

Playing Mid Stacked

Playing Short Stacked

The Late Stages – How to play on the bubble and concepts such as risk premium and the Independent Chip Model.

Hand Examples – This test your understanding of everything you have learnt so far.

Other Considerations –covers all the non-technical aspects of playing, including learning, mental approach, tells, and practical tips.
6. Gamble of Love By Shuklaji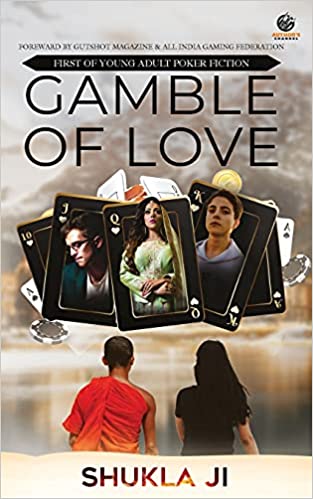 If you want to take a break from studying the game and want a good read, then Shuklaji's Gamble of Love is the perfect book. A little different from the rest of the list, this poker fiction centres around two people, Alia and Suhana. One who is gifted in poker and the other in the science of explosives. They get entangled in a plan of a criminal network to tear into Indo-British diplomacy. In their solitude, both seek comfort in flawed yet passionate relationships anchored to their troubling past. The work of Prateek Shukla aka 'Shuklaji,' is a thrilling read from start to finish where the subject of love, life, passion, and poker come together to weave an enthralling story. 
If you're keen to get your poker A-game on then these top poker books of 2021 are definitely a must-read. Armed with invaluable knowledge and insights, these books will help you take your poker knowledge to the next level. For more poker book recommendations, keep reading Gutshot Magazine. Follow us on our social handles Facebook, Twitter, Instagram, and Telegram.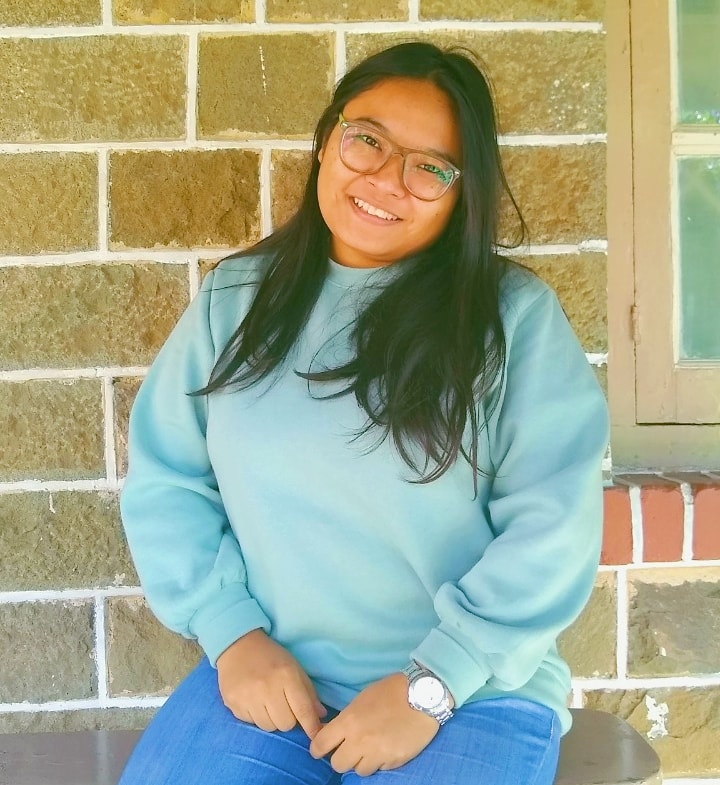 Donna Amo was a writer at Gutshot Magazine. She is a graduate from Sophia College of Women, Mumbai with a degree in English Literature. When this October born foodie is not writing content or poetry, she spends her time laughing at memes or watching series. Based out of Mizoram, she is drawn to all things nature and has a soft spot for puppies.
---
---
More News
---
Comments