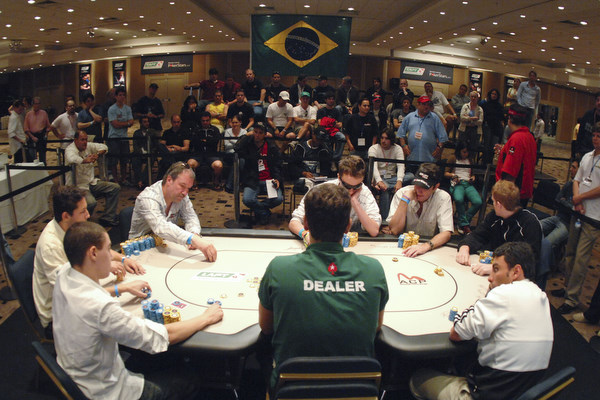 Poker
---
Top 5 Ways to Improve Your Poker Tournament Play
It is very common to see players losing a big hand while playing online poker tournaments. At times, you are left with a few chips or you are out of the tournament.
Well, this is likely to happen to a 'Fish' or a 'Shark' at any time during the game. A good way to better your game is to give attention to your hand history. While this is still not likely to give you a better ways to boost your game further, we bring you a few poker strategy skills to work on that will improve your game in any tournament.
1. Understand the odds:
If you happen to play tournaments, you need to consider the mathematical part of the game as well as the implied odds. It is very likely you will be playing the same hand but with different odds. However, there might be a time when your decision to play the hand or not can be at opposite ends. 
2. Patience is the key:
A good way to go about is to start off playing very tight and then loosen up in the later levels.
While this highly depends on your stack, a good practice is to relax in the first few levels. If you happen to be an inexperienced player, a good idea is to sit back and watch others play. There is no need to rush and lose a lot of chips at the start.
3. Profiling players:
Even at lower limits, your opponents tend to fall in the predictable profile. Getting a hang of these characteristics will aid you in making accurate decisions against them while playing online poker games. If you have no idea of the type of player you are playing against, your decision will be more complex than before.
4. Don't get picky playing shorthands:
Once you progress through the tournament, you will inevitably play shorthands (play with less than eight opponents). During this time, you have to play very aggressively than at a full table.
You might find your hand to be a bit weak but you should play it aggressively because your opponents too have a wide range. 
On the other hand, if you are playing against a few players, don't wait for a good hand. Your stack is likely to go through 4-5 times and have considerably reduced.
5. Get a grip on your emotions:
While you have taken care of everything, getting a grip on your emotions will be a task. Only then you will truly start winning.
Most of the new online poker players are victim to at least one of those weaknesses. A good way to go about is to start eliminating the possibilities right from the start.
Keep these five ways in mind and you are guaranteed to improve your poker tournament play!
Get latest updates on Poker right in your inbox – Subscribe to GutshotMagazine.com Now!
---
---
Comments