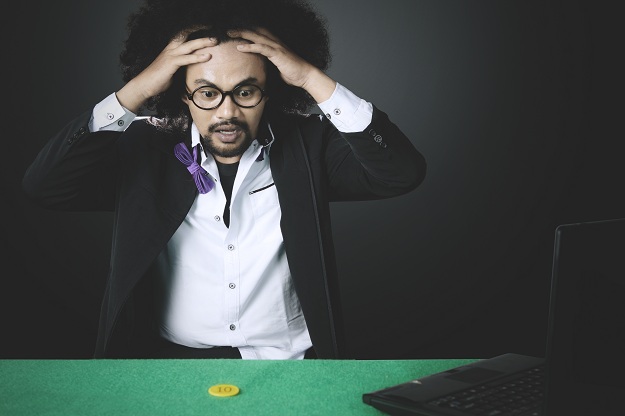 Poker
---
Top 4 Poker Tips to Handle Poker Stress
Who doesn't go through stress! Almost every person, right from a gardener to a CEO, everyone deals with stress in some way or the other. 
It is a valuable aspect for poker players to come to the stage and think of whether to "Hold or fold". Unfortunately, although it is very effective in its own ways, it can be a serious threat to our survival in a world that withstands itself from watching dog videos for entertainment.
There are a number of negative effects of stress which can absolutely be disastrous! It is caused by several factors ranging from low finance to variance at a poker table.
Hence, here are some tips for dealing with stress in Poker –
Learn to accept the reality – To reduce stress while playing, remember the following points:
Poker is a very competitive sport. One player can only win at the cost of another.
No one is your friend at the table. Everyone playing against you wants to take all your money.
You cannot win all the rounds. You have to face defeat at some point.
No matter how good you are, there's someone else who is better than you.
The faster you accept the reality, the sooner you learn to look past it. The sooner you look past it, the lesser your stress level will be.
Get your physical state right – It is not a good idea to play Poker when you are hungover, even if you won at the last table while with a pitcher of beer in your hand.  Make sure you are well rested and have a full stomach. Even though poker is a game of the mind, your physical state is as important as your mental state. Being sleepy, hungry or having a hangover is not going to increase the chances of you having a good game.
Learn to control your emotions – The poker face is a very famous term and not for nothing. Get all the information from the opponent and give nothing away in return. If you are capable of doing this, no one can stop you from being a great poker player. If you play well, you need to keep your feet firmly on the ground. If you are losing, you need to keep grinding until you win. A show of emotions and stress go hand in hand. The more stoic you are, the better it is for you. Be the master of your emotions and don't let them run you.
Know that everything is temporary – The only thing that is constant is change. This is true in poker as it is in real life. Winning every other round you play? Be aware because that doesn't last long. Losing every round you play? Keep calm because you will eventually overcome it. Always keep in mind that your game will have its good and bad patches. But they are only patches and that there is no point stressing over the bad ones.
Exercise regularly – A lot of poker players do regular yoga or meditate regularly to reduce poker stress. Poker entails a lot of stagnation. It can be very stressful to sit in one place and play the same game all day.  Taking regular breaks or doing exercises regularly can help.
What is your trick to deal with the poker stress? If you think we have missed out on any, do let us know in the comments section.
For more 'Poker Gyaan' and other poker news, keep an eye out on GutshotMagazine.com!
---
---
Comments