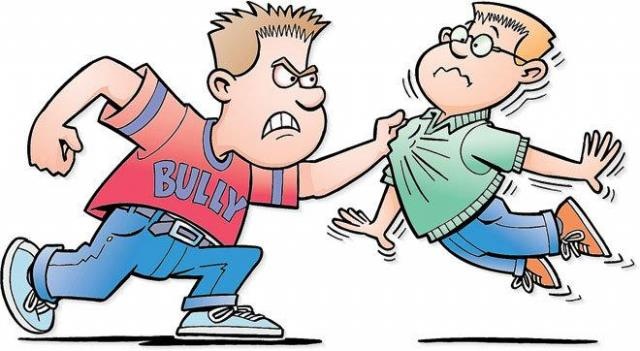 Poker
---
Tips on How to Beat The Bully in Poker!
(The 3rd tip will make you a better player, read on)
We often draw parallels between life and Poker through our official mouthpiece. Through that, we have established one thing – Poker is like life. And much like in life, you will face bullies in Poker too (unless you are the bully of course). A bully in poker will try to intimidate you into making mistakes. Only here, the intimidation is mental and not physical. But like bullies in real life, bullies in poker are also weak and scared inside and can be tackled with the right Poker strategies.
Here are the 4 tips on how to outbeat the competitior & win the poker game:
Learn to recognize them
Bullies always play aggressively to frighten you. However, all aggressive players need not be bullies. It is important to know the difference between them. Bullies will usually try to make you fold pre-flop by acting as though they have extremely strong cards and scare you into folding. The way to counter this is by playing more hands and showing that you will not be dominated.
Talk to them
As we have mentioned earlier, bullies in Poker are just as scared and weak as they are in real life. At poker tables, they generally keep to themselves and don't talk much. This is because they fear giving out crucial information. When you engage in conversation with such people, they are forced out of their comfort zone. Once out, they might make mistakes helping you to capitalize on the situation. Also, you come across as the confident person on the table and are less likely to be bullied in the future.
Fight the three-bet
The bully will want you out his way as soon as possible. He will try to make you fold your cards pre-flop. He will try to re-raise to show off his 'strong' hand. In such cases, even if you have a moderately strong hand, you can raise the re-raise. You might lose a couple of rounds, but the bully will definitely leave you alone after that.
Get into their head
The bully will try to take you down on multiple occasions in the game. This is an added advantage to you because this creates multiple opportunities for you to take him down. Get into their head. Plot a clever bluff. Make sure you take your stack and the bully's stack in account while doing it. Once you successfully bluff him, he will understand that you are a force he shouldn't reckon with.
Do you have any interesting story of beating off a bully at the table? Or any tips that we might have missed on? If yes, then let us know in the comment sections below!
Get latest updates on Poker right in your inbox – Subscribe to GutshotMagazine.com now!
---
---
Comments