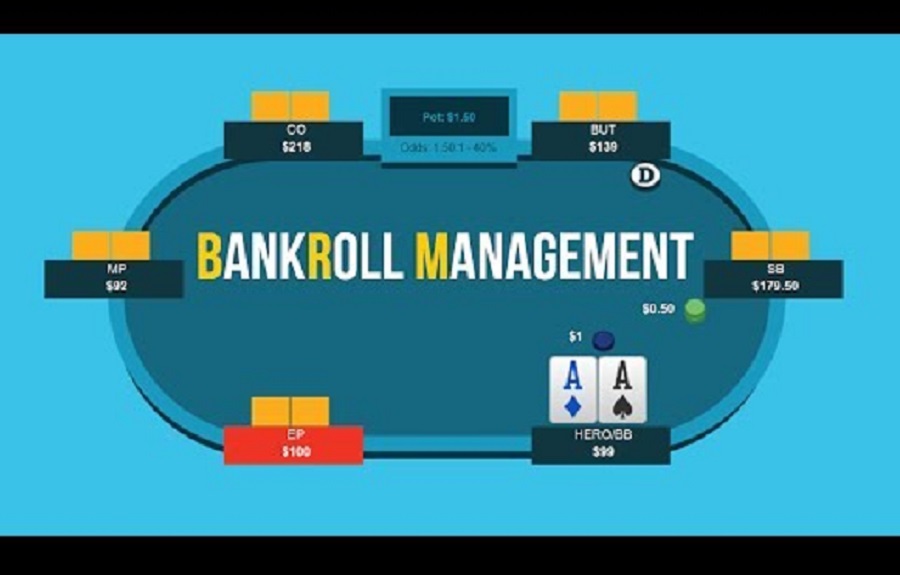 Poker
---
Tips for better bankroll management practices
There are many poker bankroll tables and even books on this subject, so we will not dive into the exact buy-in numbers you need to have based on your game. Instead, I would like to cover bankroll management rules that benefited me over the years and identify practices that can boost your progress and help you move up the stakes much faster than you think.
Separate your money from poker bankroll
First and one of the most important things to learn is to separate everyday cash from poker bankroll. If you fail to do that, you are likely to spend more money than you need on a day to day bases and significantly reduce your bankroll, which will lead to slower progress and a lot of wasted time as a result. On top of that, knowing that you do not need to rely on poker to pay your everyday bills and seeing your bankroll growing will improve your life quality and help you concentrate on the game. If you can devote your energy to making the right decisions instead of thinking about the money, you are almost guaranteed to have better results.
Do not withdraw too much
Withdrawing more money than needed is one of the most costly mistakes you can make since it will slow down your progress and prevent you from moving up the stakes. Of course, if you are playing poker professionally, you will need to withdraw money to cover your everyday expenses, but do not take it too far. You should decide in advance how much you need to withdraw to cover your living costs, so even if you have a great month and win a lot of money, you would not be tempted to take out more than you need.  Let that money stay in your bankroll, and you will make more money as a result. Want some more? Try poker coaching here. 
Save on non-vital expenses 

Cutting down some unnecessary costs is very important, especially at the beginning of your poker career. If that means paying less for your accommodation and moving from 5 star to 4 star hotel, or dining in a regular place instead of a fancy restaurant, you should do it. When you reach high stakes and can easily pay all of that, you should enjoy these benefits as much as you like, but at the beginning of your career, you should concentrate on building your bankroll and growing as a player rather than living a luxury life.
However, you should not shy away from investing in your education and training since this will likely give you the best possible ROI. Investing is not a cost, so anything that can help you a bigger edge is probably well worth the money, be it poker training, better chair, or big monitor where you can see more tables.
Do not be afraid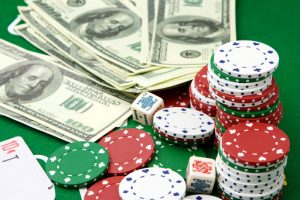 There is a reason why players follow bankroll rules not just in poker, but even if they simply want to gamble, place some bets, or spend money on any other activity on a regular basis. It helps you minimize your chance of losing it all and going bankrupt, so you should carefully follow your bankroll. However, some players take it too far and are scared to move up even when they should, and that can cost you a lot of money.
If you do not move up the stakes, you are slowing down your bankroll progress and win less money in the long run. On top of that, you are also sabotaging your chances of improving your play, which also prevents you from earning more in the future. So a simple act of being afraid of trying higher stakes is hurting your bankroll more than you can imagine. Even if you lose a couple of buy-ins in a higher stake, you are likely to learn much more from that than grinding the games you already know, which again is beneficial. If that happens, you can simply move back down and take your time to analyze your play and learn your lessons.
The inability to move down when needed can also cost you a big chunk of your bankroll, so you should surely follow these rules as it was not invented just for fun. Moving down does not mean that you failed, it means that you learn something new and now just need some to comprehend that information and prepare for the battle again.
Improve your chance at winning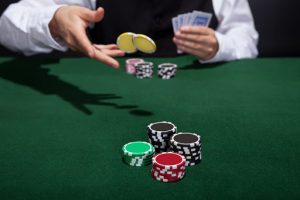 Game selecting is another thing that is closely related to poker bankroll, yet many players do not give it as much attention as it deserves. To put it simply, proper table selection can massively increase your winrate, and that leads to a bigger bankroll at the end of the day. There is no shame of leaving a table if you do not see a value to play it and find a better option. I would say it is quite the contrary. If you choose to play a bad game just because of your ego or trying to prove something to someone, you are not thinking about your own interest and need to change it as quickly as possible.
Of course, if you are playing in a tough game with a purpose to learn something new and improve your strategy, it is perfectly fine, and you should even do this from time to time. However, for most of your sessions, you should table select as much as you can and only play in the most profitable games.
Summary
These simple rules helped will help you progress through the games faster than most of my opponents. Take your time to understand what is essential for you and jump to the games with new force!
Keep reading GutshotMagazine.com for more strategy articles from top coaches across the world and stay tuned!

More from Tadas Peckaitis:
---
---
More News
---
Comments