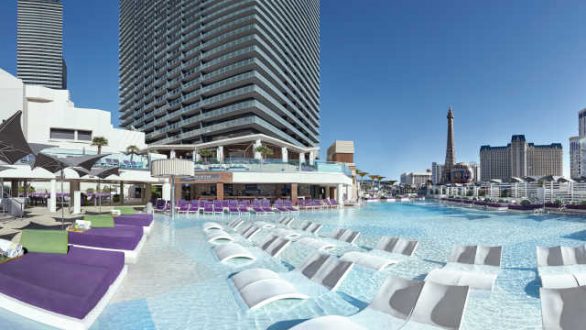 Gambling
---
The most unique casinos in the world
Casinos are the epitome of a luxurious living. There are a variety of games that can be played there- From card games like Poker and Blackjack to slot machines and board games. Here is a rundown on the most unique casinos in the world.
The Cosmopolitan, Las Vegas
The cosmopolitan is one of the most luxurious casinos in Las Vegas. It deals with the high-rollers and celebrities from various fields. This mammoth of a building houses a luxurious hotel and opens up to the view of Bellagio and the Las Vegas Strip. It's no surprise that it was awarded "The best hotel in the world" by Gogobot.
The Desert Cave, Australia
The Desert Cave in Australia is truly a unique spot to play poker at.It's located in the Coober Pedy in an underground hill.The place used to be a mining spot and was adopted into a beautiful hotel with residential options available on the first floor. There are multiple gaming options available, from slots to card games. The construction of the hotel started in the year 1984 and was built with the vision of providing complete centre of entertainment for it's clientele.
Bally's Casino, Las Vegas
This casino is definitely the choice of the bold! It used to be called the illustrious MGM Grand Hotel in the 90s but was involved in a fire hazard that burnt it down to bits. It claimed the lives of 80 people and was one of the worst tragedies in the history of Vegas Casinos. It was refurbished and sold off as Bally's after a few years. The place has since been termed "haunted" by many. There have been various people who have described multiple instances about noises and other spooky incidents at the same. It's an adventure junkie's first choice.
Grosvenor Casino
Grosvenor casino is living by the adage of "less is more".This casino was started in the summer of 2016. It is a mini casino hovering around the streets ofLondon.It has a screen and mini board set up in the backseat to allow players to experience the entire game properly. This concept took off so well in London that it toured quite a few cities in the UK as well.
Sun  City Africa
This casino will definitely make your poker game a memorable one. The casino is a part of a Palacial structure and hosts of a safari Park and reserve as well.The hotel is a two hour drive from Johannesburg. The casino hosts of a magnificent 18 holegolf course as well.


Check out our online poker rooms section, where you can read reviews on the biggest and best poker rooms in the country, while also taking advantage of their bonuses and promotions. Check out these top poker rooms HERE.
---
---
Comments