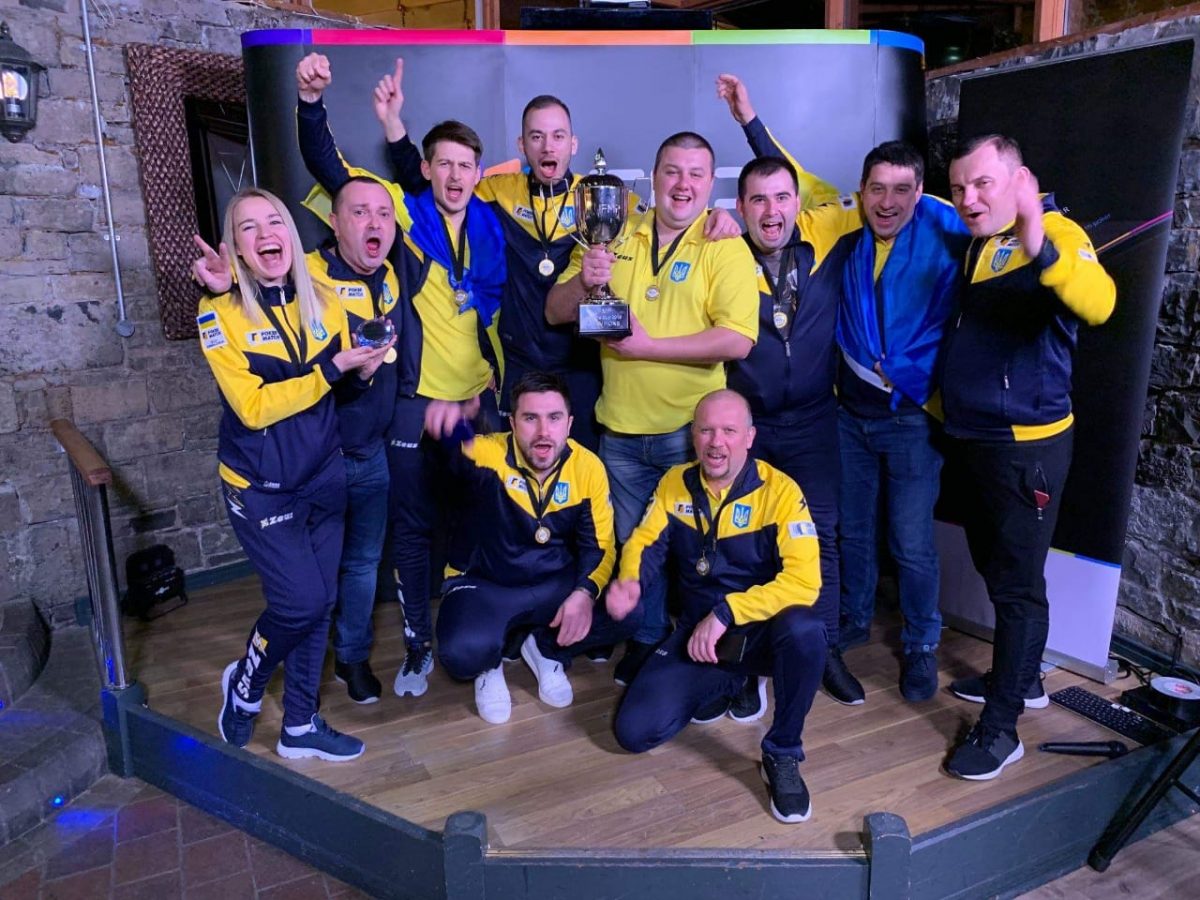 Poker
---
Team Ukraine wins 2019 Match Poker Nations Cup
The Match Poker Nations Cup 2019 has recently come to an end, after three days of exciting poker festivities at Boyne Hill House in County Meath, Dublin, Ireland. The global poker competition was scheduled between 22-24 March 2019, with the last Match Poker World Championship being played in 2017 in Oxford.
Team Ireland emerged victorious in that tournament organized by International Federation of Match Poker (IFMP) and their team of Fintan Gavin (captain), Andy Black, Karen Muir, Michael Graydon, Chris Dowling and Tomas Geleziunas returned to defend their title. However, they weren't able to defend it successfully, with debutants Team Ukraine finishing on top of the standings and taking away the 2019 IFMP Nations Cup trophy.
They were impeccable on their first outing at the Match Poker Nations Cup and not only did they win the trophy, but their female team member Olga Iermolcheva also ended as the Player of the Tournament, beating last time's winner Andy Black by a whisker. Who said poker was a male-dominated sport?
8 sessions and 500 hands were played over two days at the venue between 22-23 March, while 24th March saw a Match Poker symposium and feedback session being held. The different countries participating included Denmark, Chinese Taipei, Germany, Ireland, India and Ukraine.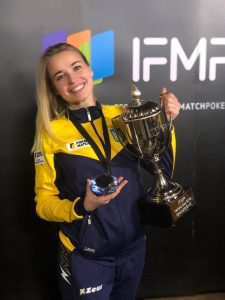 A few players from the Danish team missed their flight to the competition which saw them having to forfeit their participation. We also saw participation from 'Team Digital' – a team representing a digital federation. Team India was present as well, with some of our best players representing the country after emerging victorious in season 3 of the MatchIPL with the Pune King's, including:
Gaurav Gala (C)
Shuchi Chamaria
Tanmay Bagga
Rishab Jain
Tanay Hargunaney
Akshay Nasa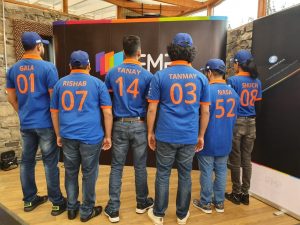 None of these players need an introduction as they are all regulars in the live/online circuit. They played well across 8 sessions in this 2019 IFMP Nations Cup and eventually, Team India ended the tournament at 5th place. They did well and played particularly impressively in Sessions 2 and 4, but they settled in 5th place overall, with a total of 1,695 points earned.
The winner was Team Ukraine that was playing its first Nations Cup, amassing a total of 1,837 points across all 500 hands. While Ukraine's Olga Iermolcheva won the Player of the Tournament race, India's Tanmay Bagga also did well personally, finishing third on the individual standings, clearly proving his skills on a global stage.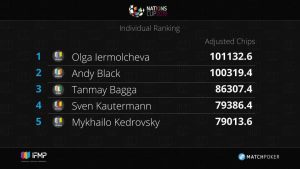 This was also the first time that Match Poker athletes were subject to drug testing as IFMP has been recognised as a signatory to the WADA code, just like other international sports federations. A major milestone in the development of Match Poker as a mind sport and eSport, with great support and enthusiasm from all participants.
Speaking about the success of the 2019 Nations Cup, IFMP President Patrick Nally said, "It was a thrilling tournament played in the best possible spirit and a great way to showcase the skill of our players and the sheer diversity of the sport of match poker. The teams featured men and women who are able to compete as absolute equals. And we proved that age is no barrier as one team featured an 82-year-old player who was able to give as good as he got in every contest."
President of the Indian Match Hold'em Sport Confederation, Varun Goenka, said, "I'm extremely proud of the Indian team and their performance at the Match Poker Nations Cup in Ireland. It was a great learning experience for the team as they got to play against a wide host of players from across the globe in this highly skilful format. They are disappointed of not achieving a podium finish but will take away valuable lessons and use it to improve their skills and strategy for upcoming events such as MatchIPL season 4 and the Asian Nations Cup in Taiwan."
What is Match Poker?
For those who don't know, 'Match Poker' is slightly different from the tradition game of poker that we're all used to. Here, there are no buy-ins or betting involved, which helps better promote poker as a 'skill sport'. Further, there is no real dealing of physical cards. All players start each hand with an equal amount of chips. They receive their cards via mobile devices. The same cards are dealt to all tables, and each table ends up playing each hand differently.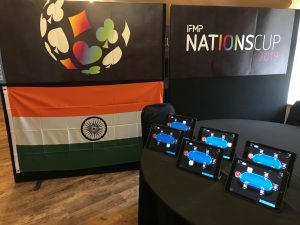 Once each hand is completed, teams' combined stacks are compared, and points allocated accordingly. Then, players' chip stacks are reset again, and the next hand begins. Ultimately, the tournament ends with the team accumulating the most points topping and winning the title.
Such initiatives help the game to be promoted in a better manner, while also giving the best players the chance to represent their country on the biggest stage. For all updates on poker leagues such as Match IPL, Poker Sports League, IFMP Nations Cup and more, keep following GutshotMagazine.com.

Check out our online poker rooms section, where you can read reviews on the biggest and best poker rooms in the country, while also taking advantage of their bonuses and promotions. Check out these top poker rooms HERE.
---
---
Comments