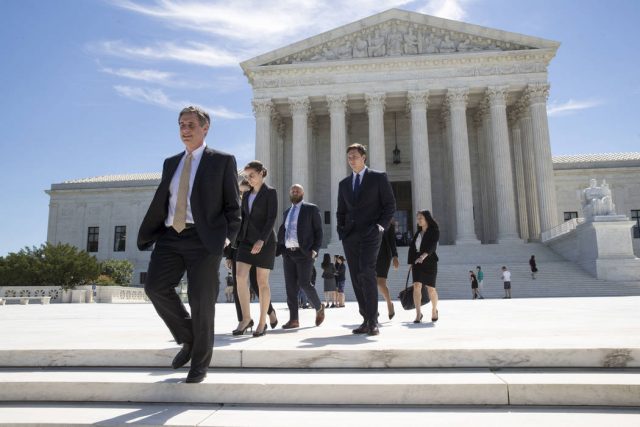 Gambling
---
Supreme Court to Decide on US Sports Betting
We're looking at a decision that could not only change the future of the sports betting market in America, but one that will also influence the global gaming industry. It's been over 6 years since New Jersey voters publicly declared their approval of legal wagering on sporting events and the highest court in the country is finally ready to give it a chance.
It has been many years since that public approval, and the Supreme Court has agreed to hear oral arguments in the Christie vs NCAA case (New Jersey Governor Chris Christie vs the National Collegiate Athletic Association).
HISTORY:
Basically, there is a 25-year old federal statute in place, which makes it illegal to bet on sports in most parts of USA – the Professional and Amateur Sports Protection Act of 1992. A decision is set to be made any time next year, and a decision in favour of legalizing sports betting will benefit many parts of the country; sports betting is already a multi-billion dollar market in USA.
The case has been going on in several lower courts since years, since the NCAA and other sporting leagues opposed the idea of allowing Atlantic City casinos to have sports books. The decision to hear this case was made in June 2017 and since then, many other US States have also been considering the idea of legalizing sports betting within their borders. A decision in favour, hence, will see a drastic change across the country.
The Act in question was signed in 1992, at a time when a majority of Americans believed sports betting should not be legal. However, times have changed, and sports betting is a very common hobby in the country now, although illegal.
New Jersey has casinos in the state since 1978, but those have not been able to legally run sports betting activities. All attention will be on the Supreme Court, as they hear this case for the first time, on MONDAY!  
---
---
Comments