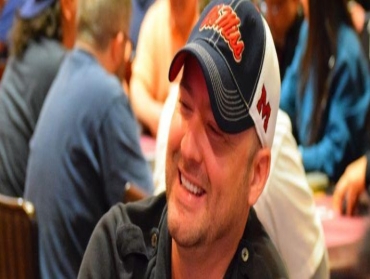 Poker
---
Stones files second motion to dismiss Postle's cheating lawsuit
Remember the recent biggest cheating scandals of poker history that blew up last September?! The parent company of Stones Gambling Hall filed an updated motion to dismiss the claims made against the $10 million civil lawsuit regarding the Mike Postle cheating scandal.
In October 2019, dozens of players sued Stones and Postle, alleging that he relayed information about the opponent's hole cards during a series of Stones Live Poker. He was becoming a star last year, and little did the opponents know that he had the ability to read their cards and make heroic calls and consistently become a big winner. It was Veronica Brill, a commentator at Stones who was first to go live with her concerns about Postle.
The lawsuit claimed that Postle received information through his cellphone, which he kept concealed in his left hand under the poker table, or via a communication device embedded in his baseball cap, or both.
Stones had previously filed a motion to dismiss in early March, downplaying the accusations as simply complaints usually made by losing gamblers. The plaintiffs then amended their allegations by specifying instances of cheating as well as adding new plaintiffs, bringing the number to 89, up from the previous 25. They are all represented by prominent gaming lawyer Maurice 'Mac' VerStandig.
The updated lawsuit accuses Stones of negligence, negligent misrepresentation, constructive fraud, and breach of the Consumers Legal Remedies Act (CLRA), among others. Additionally, Brill has also separately made a libel claim against Stones that had called her cheating allegations against Postle "completely fabricated."
The second motion filed by Stones reiterates their contention in their earlier motion and maintains that the plaintiffs failed to show adequate evidence to support their claims. The filing refers to 1997 case Cu v. California Commerce Club, Inc., proving that it was difficult to determine specific damages when it comes to gambling losses as they are largely speculative. This was the reason that Stones argued that it was not negligent and further cannot be made liable for gambling losses. The updated motion emphasizes that Stones does not have a duty of care to its customers.
Verstandig responds to the new motion, "We are in the process of reviewing and analyzing Stones' motion, which appears to be a well-drafted document prepared by a group of excellent attorneys," he continues, "It is disappointing to see Stones continue to characterize my clients as essentially being sore losers, and it is disheartening to see a card room proclaim that it does not have a duty to its consumers even in a situation as egregious as this. However, we look forward to pursuing our case in court, will be opposing the motion in due course, and have every confidence in the judicial system."
---
---
Comments