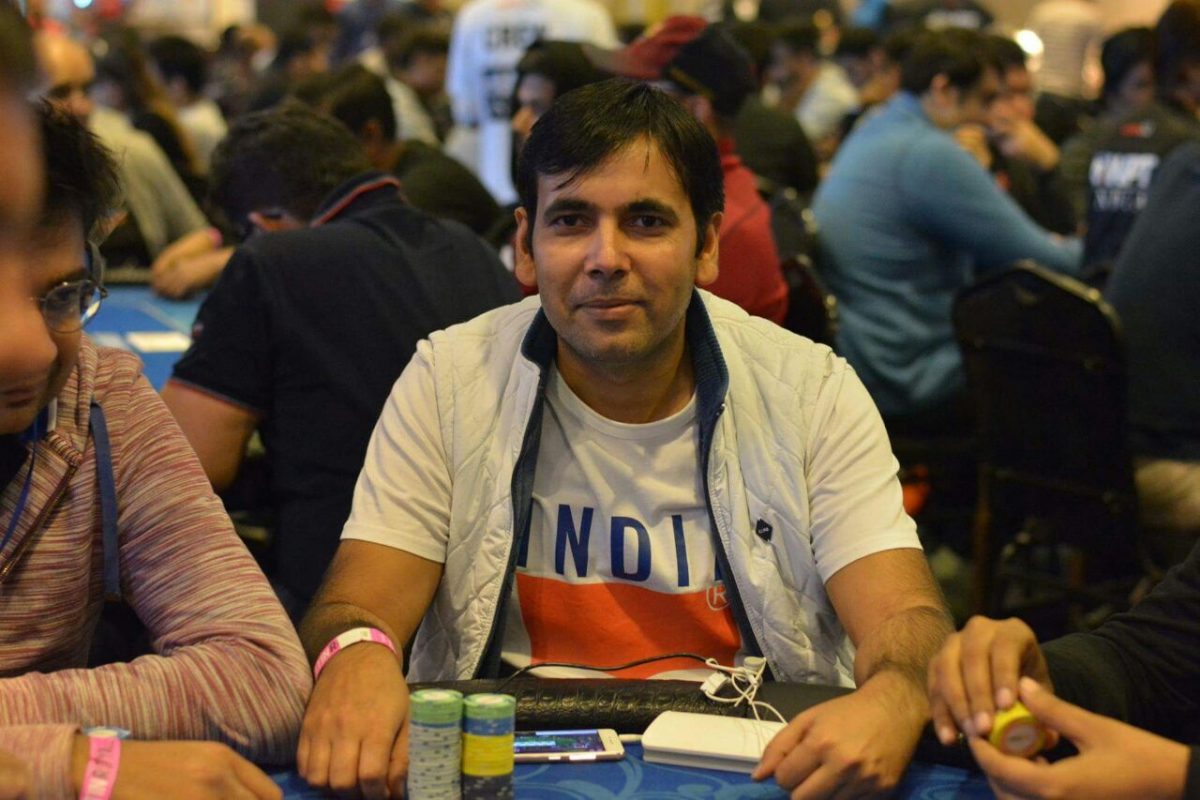 Poker
---
SSS Finale Day 3: Neeraj Kumar wins two events
The Day 3 of Spartan Super Series (SSS) Finale 2017 was scheduled with two big tournaments with SSS #14 Destiny guaranteeing INR 25 Lakhs and the second one was SSS #15 PLO HighRoller guaranteeing INR 20 Lakhs. All eyes are on the leaderboard topper as the winner will get a Harley Davidson 750cc who will also receive INR 5 Lakhs cash in chips. Many regulars are playing from across country to claim titles and earn points for the leaderboard.
Let's take a quick look at Day 3:
SSS #11 INR 660 (240K GTD) (RE)
420 players came together for the first tournament of the day to make a prize pool of INR 252,000. 'Tilted_Fi$h' claimed the first title off the day for a first place prize of INR 50,250. 'Tilted_Fi$h' defeated Destiny SnG winner Mayank 'mackmacksmack' Makhija at second place for INR 35,364. Top 36 places took a share with a min-cash of INR 1,641.
SSS #12 INR 550 (300K GTD) (R+A)
The re-buy+add-on tournament drew 637 entries making a prize pool of INR 318,500. 'pogo' came on top to ship the title for INR 73,255 defeating the previous event winner 'Tilted_Fi$h' in the final round. 'Tilted_Fi$h' collected INR 49,208 for the second place finish.
SSS #13 INR 1,650 (300K GTD) (FO)
A total of 205 entries crushed the guaranteed prize pool making it to INR 307,500. 'profishnalshark' claimed the title for INR 67,650 defeating 'm melele' in the heads-up battle who took home INR 45,818 for the second place finish.
SSS #14 INR 5,500 DESTINY (25L GTD)
The featured tournament of the day saw 594 entries in total to make a prize pool of INR 29,70,000. Top 50 places got a share of the prize pool with a min-cash of INR 14,850. It was India Online Poker Championship (IOPC) July 2017 side event winner Siddharth Karia who plays under the moniker 'schemer77' to take down the title for INR 772,200 which includes a ticket worth INR 1 lakh ticket to Destiny SnG Finale. The Destiny 3.0 SnG Finale is scheduled on 6 Jan at 6:30 pm.
Karia who also made a deep finish in the November Millionaire coming at third place. In the Destiny tournament, Karia defeated none other than 'bluffer' in the heads-up battle. He took home INR 475,200 for his second-place finish.
Speaking to Karia, he said, "Since 60 players or so were left I was always in the Bottom 10% of the total players right until the FT. However, I knew that 2 double ups will change it all. That's exactly what happened, entered 7/8 to the FT and 2-3 good hands got us in the top half and we never looked back. Kudos to the Spartan team, the structure of the tournament was great, which allowed us to dig in. Cheers"
SSS #15 INR 22,000 PLO HIGHROLLER (20L GTD) (RE)
The last event of the day saw 101 entries generating a prize pool of INR 20,20,000 where top 10 places took a share of it with a min-cash of INR 50,500. It was again Neeraj 'slowplayaces' Kumar who is a 34-year old MBA in Finance currently working as Assistant Vice President (AVP) with a multinational bank at Bangalore.
Speaking to Kumar, he said, "I had a good start to the tournament picking u small pots and maintained my chip lead easily. Then in a hand, I busted the guy running second in chips with flopped full house on Kx Qx Kx board where I had pocket queens and he called off with Kx 4x 4x 2x. This pot gave me a monster chip lead and after that, it was a smooth ride till top 4 where I lost my chip lead. Then I got double suited kings and I was prepared to go for it all in that hand. I 3 bet to the pot and then got it in on the flop against one pair and luckily it held and I got my chip lead back. From there on it was an easy ride. All the players on the final table were great PLO players and I feel very lucky to emerge as a winner on the FT."
After Day 3, Loveleen 'shango' Singh is leading the leaderboard with 4,914 points. Here is a quick look to the updated leaderboard:
---
---
Comments