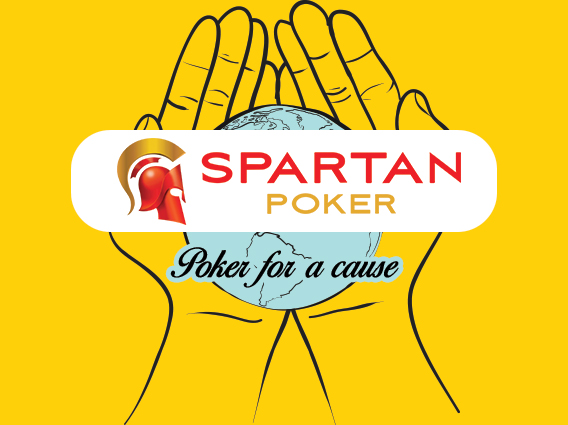 Poker
---
Spartan Poker – Giving back to society since 2015
Poker has flourished as a sport in India in the last decade and particularly so in the last 3-4 years, which has led to a handful of online poker companies setting up shop recently. Of them, the industry leaders include Spartan Poker, Adda52 and PokerBaazi, among others also fighting to be at the top.
These companies have grown tremendously and captured a massive market share in the recent past, but they haven't just kept it all to themselves. Giving back and doing your bit towards society is of utmost importance in today's world, and the top companies have done so as well.
What is CSR?
The literal meaning of this acronym is Corporate Social Responsibility. It basically includes a company's responsibility of managing their business processes in such a way that they produce a positive impact on society. It involves being socially accountable, to the company itself, its stakeholders, the general public, as well as to the environment.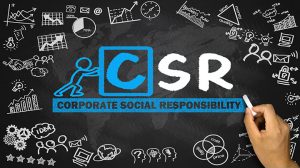 Spartan Poker's CSR activities
One of the first to begin conducting socially responsible activities was India Poker Championship (IPC), a live poker brand which initially began with something called 'Poker for a Cause', to demonstrate that the game helped support the planet as well. IPC began by selling calendars, the proceeds of which went to CRY (Child Rights and You).
That was all the beginning at around 2010-11. From there, Team IPC went on to found Spartan Poker, a company which has grown ten-fold since its inception, with a handful of amazing offerings like The Millionaire, which today features an INR 1 Crore guaranteed prize pool. They also have frequent offerings wherein players can win the latest cars as well as package trips to international poker locations like Las Vegas. 
This company however, continued IPC's tradition of giving back to society, having donated money to several charities and NGOs over the years. Their work for the lesser fortunate members of our country has been inspiring and today, we're going to talk about some of these great CSR initiatives for which Spartan will be remembered…
1) Promoting education
Being an online poker website, hosting tournaments was the best way to raise funds towards charitable causes. The tournaments on Spartan Poker take place as usual, but the rake is counted towards the cause, invoking better participation from players, while the prize pools aren't affected. In 2015, a charity tournament was hosted on the occasion of Children's Day, where a sum of INR 21,600 was generated and sent over to Rotary Club of Calcutta. This helped provide school bags to more than 200 school kids.
2) Chennai Flood Relief
The end of 2015 saw the capital of Tamil Nadu being severely affected by the annual northeast monsoon, killing over 500 people and leading to over 1.8 million people being displaced. Spartan held another rake-free tournament called #HelpChennai and the proceeds from this tournament went towards providing ration kits and cooking vessels to those affected by the flood-stricken areas in the southern state of India.
3) Vasantharatna Foundation
Spartan continued to contribute towards the betterment of society, hosting the Freedom Charity Event on 15th August 2016, where all proceeds were matched and donated to families of India's Armed Forces personnel, through the Vasantharatna Foundation For Art. Celebrating the country's 70th year of Independence, Spartan held this INR 5,500 buy-in tournament and matched the rake to donate a total amount of INR 2,63,000 to this foundation, set up by renowned Bharatnatyam dancer, Subhashini Vasanth.
4) Kunal Kapoor's Ketto Foundation
The above donation helped solidify Spartan's relation with Ketto Foundation, an NGO backed by actor Kunal Kapoor and one that Spartan has worked with on multiple occasions. Ketto has been working to empower children from marginalized backgrounds and Spartan's first fundraiser to the NGO was a hefty INR 3,21,000, which was used for education, rehabilitation and training programmes for children.
5) John Abraham's Nayan Foundation
Spartan Poker MD Amin Rozani announced that their 2017 December SSS Elite tournament would see all proceeds going to charity, so all the elite players across the country upped their participation on this night. Spartan later announced that the charity went to an NGO supported by Bollywood superstar John Abraham. The Nayan Foundation for Performing Arts works actively in training and enhancing the skills of physically challenged children in drama, dance, music and other performing arts. Spartan expanded its charitable activities through this tournament, giving away over INR 4 Lakh.
6) Kerala Flood Relief
The monsoons last year brought about extensive damage to Kerala, causing destruction that has never been seen before. Hundreds of people died while 800,000 people were lodged in over 4,000 relief camps across 14 districts of the state. Once again, Spartan was quick to launch a rake-free tournament where-in the popular Sunday SuperStack event on 26 August 2018 saw INR 500 from each buy-in going towards the Kerala Relief Fund.
7) Ishita Sharma's Mukkamaar
Another person Spartan Poker has worked with on multiple occasions is actress, entrepreneur and social activist, Ishita Sharma, who began something called MukkaMaar, an initiative that aims to empower girls through free martial arts and self-defence training. The two joined hands to celebrate International Women's Day last year, while also felicitating the top performing MukkaMaar girls later in the year.
Now we all know that poker is supposed to be a fun and entertaining game, but such CSR activities by one of the top India names in poker showcases the fact that the game has a humane side to it as well. So, while you play poker and have fun, don't forget to do your bit as well. This has been Spartan's philosophy, while the other top companies have done the same in recent times.
Keep following GutshtoMagazine.com for more updates on the top poker companies in India and what they do to better society.
Don't have an account on Spartan Poker? Check out their review page here, and don't miss out on their bonuses, promotions, and guarantee-smashing tournaments. Sign-up now.
---
---
Comments