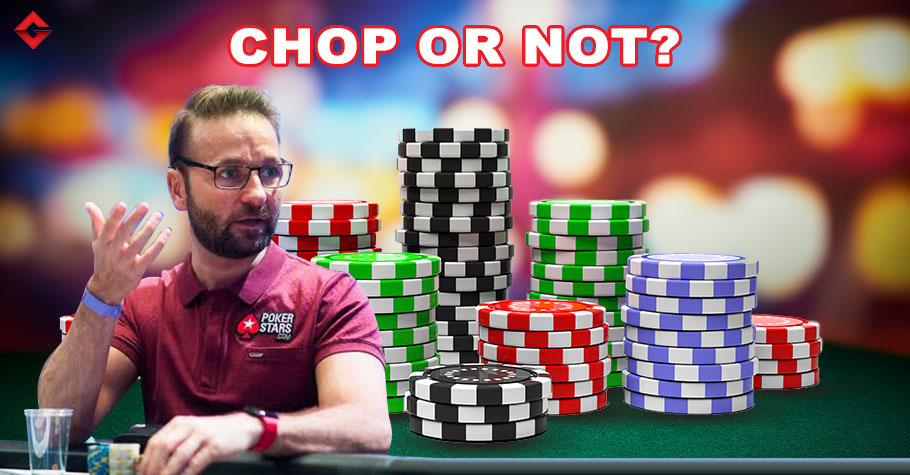 Poker
---
Should You Chop When Deep In A Tournament?
The game of poker is as dynamic and ever-changing as it is exciting. With the fun and thrill comes a lot of risks and fears too. Why do we say that? Well, because players invest hefty amounts of money to play the game. And who likes to lose their hard-earned money? If you invest your money, you want it to yield results for you and earn you more money in return. Hence, you will see that no matter how big or expert a player is, he/she will always be calculative and cautious about winning a given hand, or a game.
If you have ever ran deep in a poker tournament or even if you follow top poker tournaments, you must have come across the term 'chopping the pot' several times. But what does chopping actually mean and is it a good practice?
What is Chopping?
Chopping generally means dividing the pot into equal portions if the players have the same value hands. For example, if two players get into a raising, re-raising war, and accumulate a pot of 100,000 chips. At showdown, both players flip the exact same hand, say AJ hole cards, and T, Q and K on the board. In this case, both players have a J-A straight. In such a case the pot would be 'chopped' and both players would get 50,000 chips each, ie. 50% each of the chips in the pot. Similarly, if three players find themselves in such a position at the showdown, they will share 33.33% of the value of the pot each.
However, 'chop' is often also interchangeably used for 'deal.' A deal implies that when two or more players with different stack sizes run deep in a tournament, they would want to reduce their variance and safeguard a fixed amount for themselves in order to avoid missing out on high pay jumps, after having done the long hours and making it deep in the tournament. As an example, say, the top three payouts add up to ₹1,00,000, with the first place getting ₹50,000, second place getting ₹30,000 and the third spot getting ₹20,000. Here each player thinks about the pay jumps. Every player fears that if they get eliminated at the third spot, they would lose a considerable amount. Hence, the final three players in a tournament decide to settle for a deal and divide the remaining payouts, either based on the current value of their chip stacks at the time of the deal (ICM Method), or into equals. In the latter way, every player gets around ₹33,000, which is less than the top prize, but significantly more than the lowest. This is done mainly to reduce risks and avoid the variance in poker, and we all know how high that is in this game.
Should you Chop?
While many top players believe that chopping can be the best option when you run deep in the tournament and there is high value at stake, there are some players who believe that one should NOT chop when deep in a tournament. One of them is popular pro player Andrew Moreno saying this. Moreno is a regular WSOP player, who has over $3,396,362 in live tournament earnings. He has 16 WSOP cashes, and currently ranks 27th on the Global Poker Index Ranking. Last year, he won the  2021 Wynn Millions Main Event for an impressive $1,460,106. 
Moreno, who was seen playing at the recently concluded WSOP 2022 edition, had shared an Instagram post a few weeks back, where he laid out his case against why he thinks one should not chop. 
 

 

View this post on Instagram

 
The United States resident shared an incident from when he was playing on the final table at a $2,500 Venetian tournament. He shared that he was asked if he would be interested in chopping three times when he reached the top four on the FT, first when there were four players, then during the three-handed play and finally before the heads-up. Moreno declined the request on all three occasions. Explaining the reason for doing so, he says, "The first reason is that I thought I had an edge. But the second reason is equally as important but not a reason most players consider: I wanted to seize the opportunity for invaluable final table experience. Lots of players go for a chop at every final table they make because they think it makes sense financially. You are playing for large amounts of money, and anything can happen."
To further strengthen his case he laid an hypothetical situation before the players saying, "You are having the run of a lifetime in a big tournament – let's say a big WSOP event with a million-dollar top prize– and you find yourself at the final table. You propose a deal short-handed. They decline." He adds that the player is playing for more money than ever before and has no experience to draw from. The player is unaware about playing three-handed or heads up. As the field condenses, the pressure increases. The player might feel scared or timid because of his/her inexperience. He then poses the question – "How do you like your chances?"
He says that in such a situation, a player would have enjoyed his/her chances if they played out those FT's instead of chopping. He adds that the player might curse himself/herself for it, because chopping would allow him/her to play it safe and lock up some extra bucks in that situation, however, Monero says that in the long run, the inexperience of playing a big final table would cost the player much more. 
He further shared a piece of advice saying, "When everything is on the line, the pressure and emotion are at all-time highs. When I look back on my poker career, those moments are when I felt most alive. You are walking a tightrope with everything at stake. The agony of defeat and the thrill of victory are amplified many times over with no deal. I live for the emotion, whichever the universe has in store for me."
Moreno tried to put forth the point that while chopping during a deep run may have financial value in the short-run, in the long-run, it may cost the player much more. It is important for every new player to get that intense final table experience, as it will prove to be valuable and will even help a player take home life-changing scores in the future.
Takeaway
When you run deep in a tournament, it is indeed a tough spot to be with several thoughts running around your mind. Due to this you may face a dilemma whether to chop or not. There are several factors involved like your own emotions, the pressure and joy of running deep, the significant pay jumps that lay ahead, the experienced players around you, the agreement of the rest of the table for a chop, the big amounts at stake. However, it's important to keep your calm and decide on what suits you best. Remember to always take the most favourable decision for your current and future self. As they say, the key in poker is to think and make decisions with your head and not your heart.
For more news and update, keep reading Gutshot Magazine. If you're on social media, follow us on Facebook, Instagram, Twitter, and Telegram.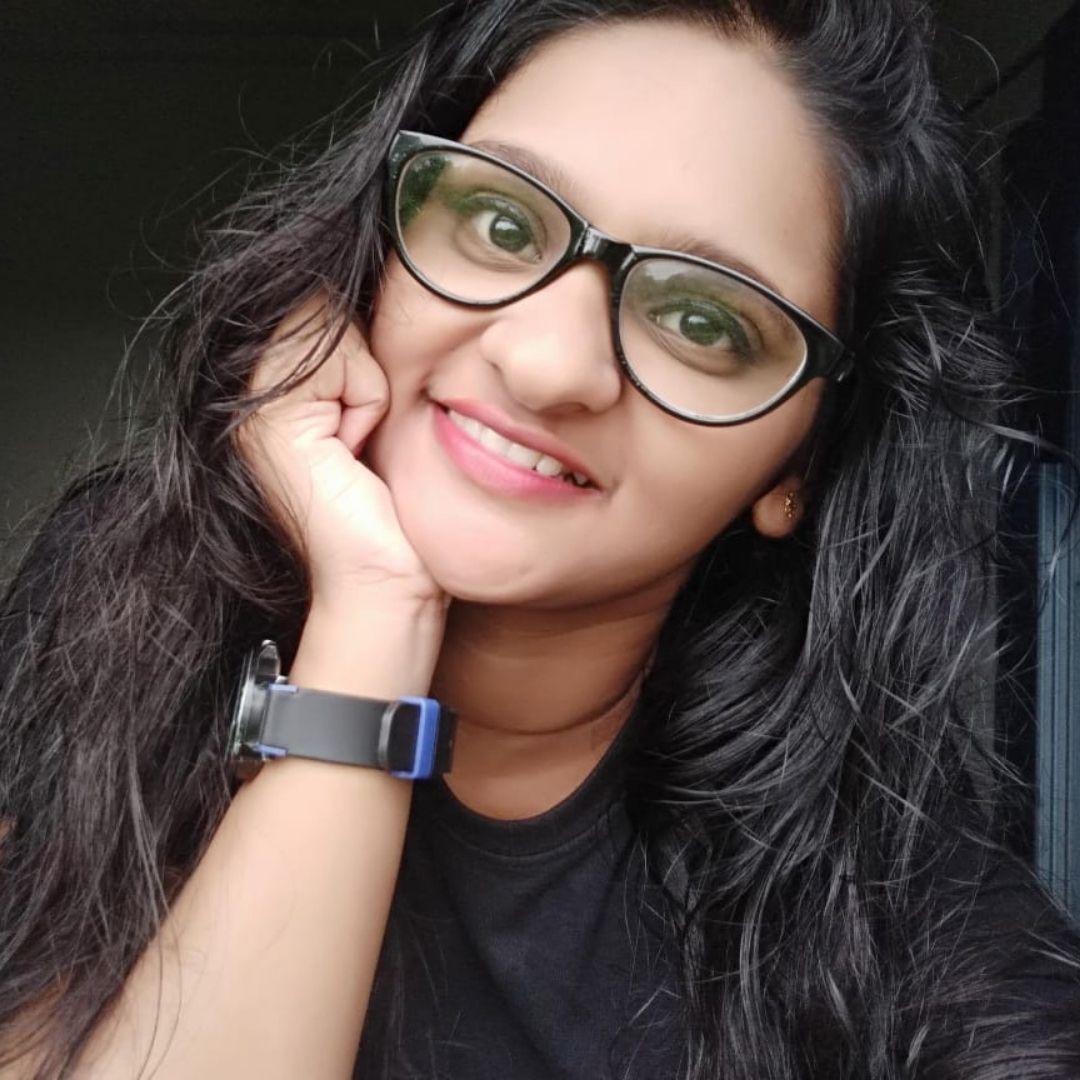 Amarylisa Gonsalves is a Content Writer at Gutshot Magazine. Advancing from a marketing background, she found her calling in writing. She takes delight in exploring genres and is a curious learner. Patient and ambivert, she believes in letting her work speak for itself. Apart from content writing, she finds solace in writing poetry by expressing herself through words. Additionally, she adores indulging in anything that satisfies her creative self, like drawing and DIY crafts.
---
---
Comments