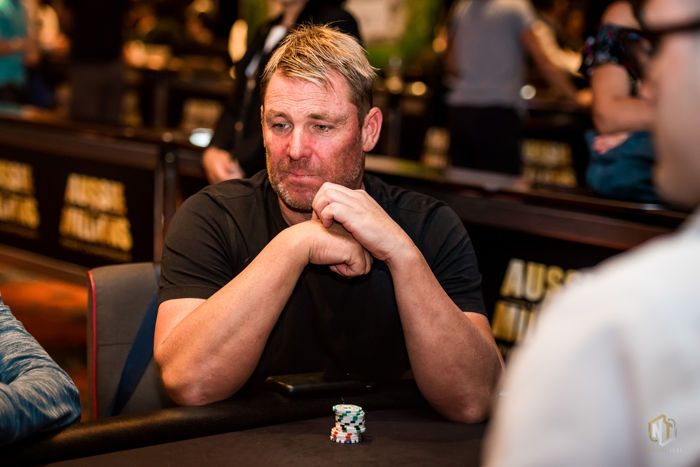 Poker
---
Shane Warne Enters the World of Professional Poker
Sports fans across the world know Shane Warne as a cricket legend from Australia. The bleach-blonde spinner is a true role model for aspiring cricketers.
During his professional career, the Australian spinner had set many records while playing for various teams, not just Australia. Now, as per the latest update on Shane Warne, the former cricketer has turned to poker.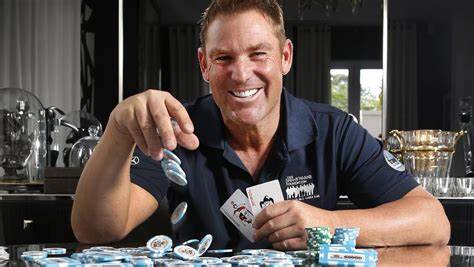 ALSO READ : Mental Health And Poker: It All Lies In The Skill
There will undoubtedly be some concerns about where he got his enthusiasm for professional poker from, but he developed the love for the game while playing in India and passing the time between matches, on the stands, by playing various Indian poker games.
On the other hand, the spinner has never refrained from comparing the card game to his cricketing days. He stated that both are 'long and grueling events that can be broken down into many smaller contests.'
How did Shane Warne get a head start in poker?
Warne's poker career began in 2008, when he signed a two-year agreement with 888poker to represent the brand in different poker events worldwide, including major tournaments like the Aussie Millions, the World Series of Poker, and the 888 UK Poker Open.
The agreement had worked well for all parties for a long time since it had just ended in 2015, five years after it was meant to end.
 For Shane Warne, it's more about the fun of playing poker than winning!
Some may wonder if the former Australian cricketer is genuinely good at playing poker professionally or not. But for Warne, the game isn't about money. For the cricketer, it's about the pleasure and delight he gets from it.
Everyone knows that the game of poker requires great skills to win. But the spinner is rich and will undoubtedly remain so as a result of different media deals, he receives as a commentator in the sport in which he built his reputation. This gives him the liberty to play for fun without requiring any world-class skills.
Given the events in which the 51-year-old has participated in poker, he has made over $137,000 in the poker world. Shane began playing poker after 2007. He also participated  at the Victoria Poker Championship in 2010 and received an amazing $35,000 by ranking third in the tournament.
Now, it could be surprising that he doesn't accomplish any significant triumphs in the future like a pro, but he's playing the game for fun and enjoyment. Hence, he should keep going and have as much fun as he can!
For more updates, keep reading GutshotMagazine.com. Follow us on our social media handles like Facebook, Instagram, Twitter, and Telegram. 

---
---
Comments