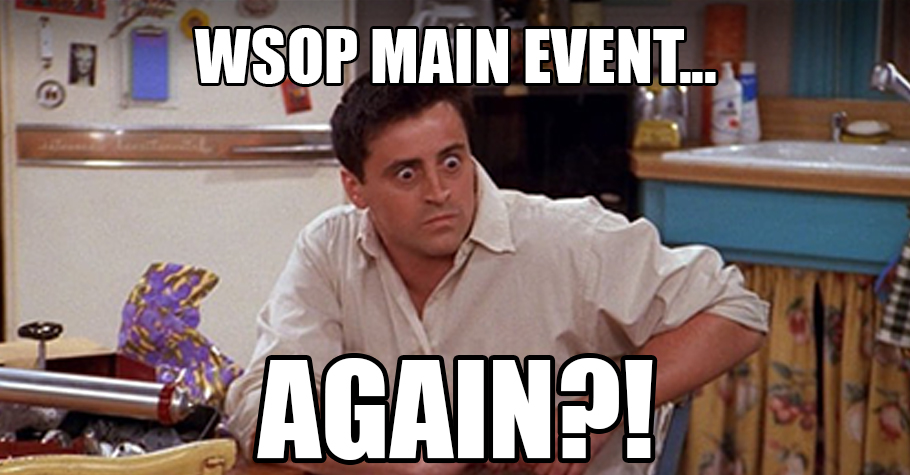 Poker
---
Second 2020 WSOP Main Event?! How Fair is That?
The start of this year was not the happiest time for anyone, with the dawn of the novel corona virus. It wasn't the best time for live poker around the world either, with the most prestigious annual poker festival called the World Series of Poker (WSOP) being cancelled and eventually moved online a few months later. 
The online version actually turned out to be a very successful one, with many records being broken and eventually, Stoyan Madanzhiev going on to claim the coveted WSOP Main Event bracelet along with a very healthy pay day of $3.9+ million! The Bulgarian poker player had barely around $30k in live earnings at the time of his win and was glorified around the world for this victory. 
However, things took a turn as in the second week of November 2020, WSOP Executive Director Ty Stewart said, "There must be a World Champion in 2020." With that, he announced an online-live hybrid version of the WSOP 2020 Main Event which takes place on WSOP.com for players in New Jersey or Nevada in USA (where online poker is legal) and on GGPoker/Natural8 for players from the rest of the world!
Reason behind another WSOP Main Event
The WSOP Main Event has been played in the $10,000 buy-in freezeout format since 1972 (1970 winner was decided on the basis of a vote and 1971 was a $5k buy-in) and while WSOP 2020 Online was a successful series, it wasn't the traditional format followed by this prestigious event. It had a buy-in of $5,000 and additionally, players were allowed to re-enter as many as three times each!
"Poker's history is too important. The hybrid format is a unique format for the Main Event, but this is a unique year," said Ty Stewart. This was the basic understanding as to why the upcoming online-live hybrid tournament will in fact be the real WSOP 2020 Main Event which will crown the proper champion for WSOP 2020!
How will WSOP 2020 work?
Like Ty Stewart mentioned, this is a unique year and we're witnessing things we haven't witnessed before. So, USA players will play from those states where online poker is legal on WSOP.com and the 9 finalists will play down to a winner in a live setup at Rio All-Suite Hotel & Casino in Las Vegas on Monday, 28 Dec.
Similarly, players from the rest of the world will play on GGPoker/Natural8 and their 9 finalists will compete in a live setup as well, at the King's Casino in Czech Republic on Tuesday, 15 Dec. Then, the two winners (RoW vs USA) will compete in a heads-up finale in USA, playing for an additional $1,000,000, the bracelet and the title for the WSOP Main Event Champion!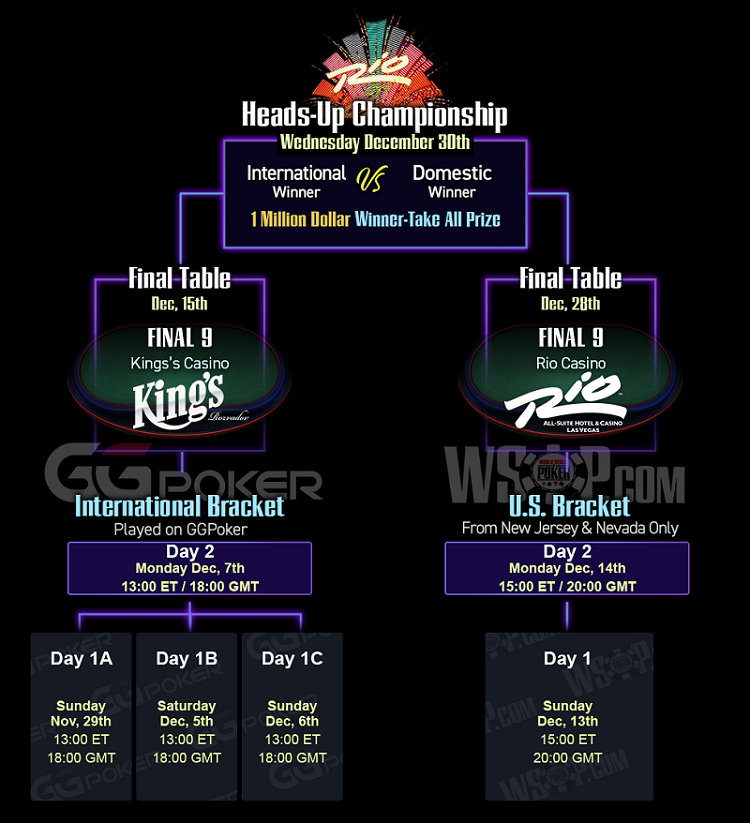 How fair is the WSOP 2020 replay?
I didn't play and win the WSOP Online 2020 Main Event, so I'm not cribbing. But honestly, I wouldn't want to be in the shoes of Mr.Stoyan Madanzhiev who went on to top a field of 5,802 entries over multiple days to eventually win the title a couple of months back. And now, WSOP tells him that he isn't and never was the true WSOP World Champion! How do you think that would feel?!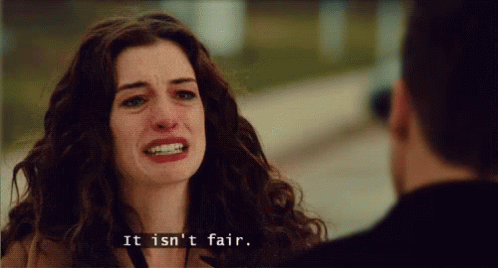 The champion obviously expressed his disappointment and confusion over WSOP deciding to have another Main Event in 2020. "I won it. I received a certificate. It says that I'm the 51st annual World Series of Poker Main Event champion. So this means I'm the Main Event champion. I mean, what else does it mean if it's not that? I am the champion of 2020. They said it," said Madanzhiev.
"Everybody started calling me the world champion. It was confusing. The WSOP made it look like that with the way they presented the tournament, with the way they gave me the certificate. And I started believing that I am the reigning world champion of 2020. I still think that is correct," he continued.
Clearly, WSOP has ruffled a few feathers with their announcement of hosting another WSOP Main Event or in their language, the only right Main Event. A few players are also annoyed about the rumoured fact that if any player who makes the final table can't travel or is tested positive with Covid-19, they will just have to forfeit the chance to go ahead and settle for 9th place prize money!
Top pros comment on the issue
During the recently concluded India Poker Championship's Final Table Series (FTS) tournament series which took place at SpartanPoker.com, we caught up with two well known and well respected pros from the international circuit for their thoughts on the matter. Kevin MacPhee and Sam Razavi, were calling the action all through the week at the FTS and also spoke about this topic at length with IPC host Peter Abraham.
As a dual passport holder (US and Canada) who is currently in Canada, Kevin is unable to enter the US to participate. He is not in a position to fly to the Czech Republic where the live qualifiers are taking place. "I feel for Stoyan but even from a player's outlook, it is going to be nearly impossible to be part of this tournament because of the travel rules surrounding this. And I believe this holds true for pretty much all players located in Canada."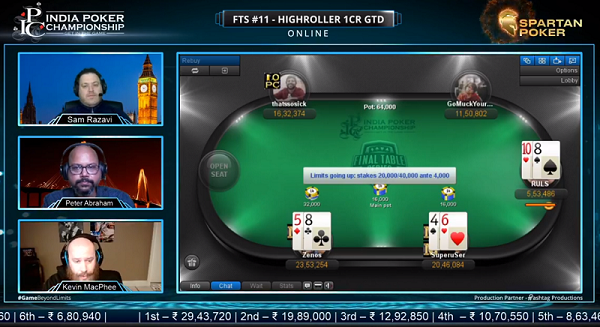 Sam Razavi, on the other, hand touched upon the economics of it all, "It feels a bit like a marketing gimmick to draw in players to participate. I mean, the WSOP has such a strong brand name and recall. They could have just called the WSOP Winter Series Main Event or something similar and you'd have players ponying up the 10k entry fee." He too agreed with Kevin about the "other" Main Event winner feeling cheated after running through a pretty massive field.
What are your thoughts on these developments? Don't forget to let us know in the comments section. And for more similar opinions on developments from the world of poker, stay tuned to GutshotMagazine.com.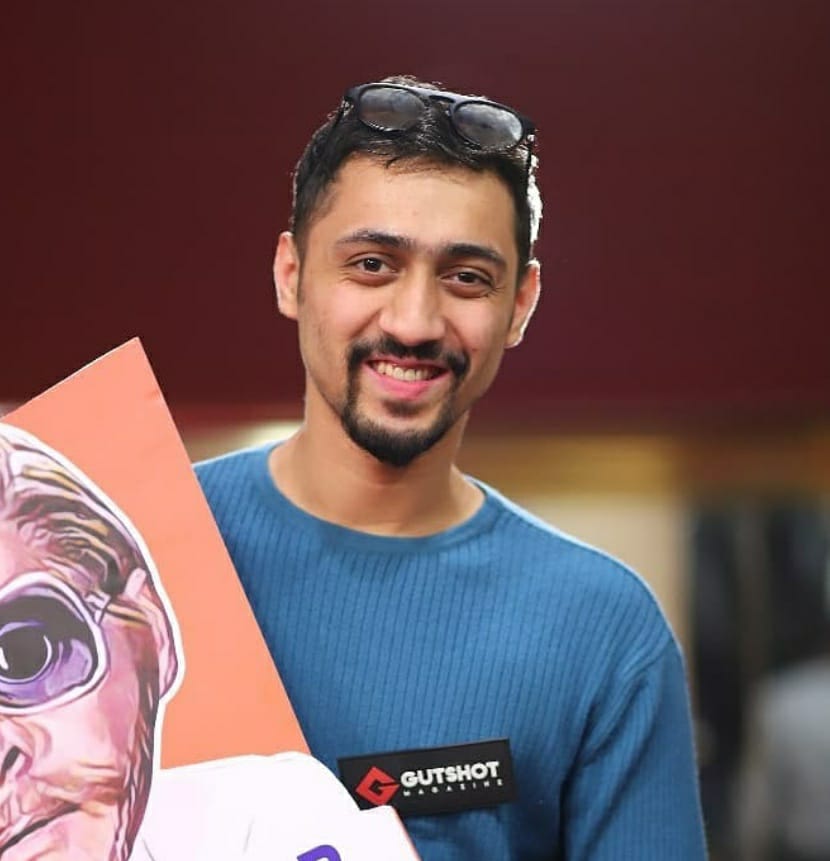 A graduate in Business Management, Dwayne began his career as a content writer for a virtual sports betting company and then for Gutshot too. Now, he heads marketing and business operations at Gutshot and while he's no expert in poker, he enjoys the occasional weekend home games. He was introduced to the industry in 2017 and has made quite a few friends along the way. Outside of poker, he is an avid cricket and sports fan, loves his bikes and of course, a good party! If you want to reach out to him for partnerships and collaborations, feel free to send a message at dwayne@gutshotmagazine.com.
---
---
More News
---
Comments