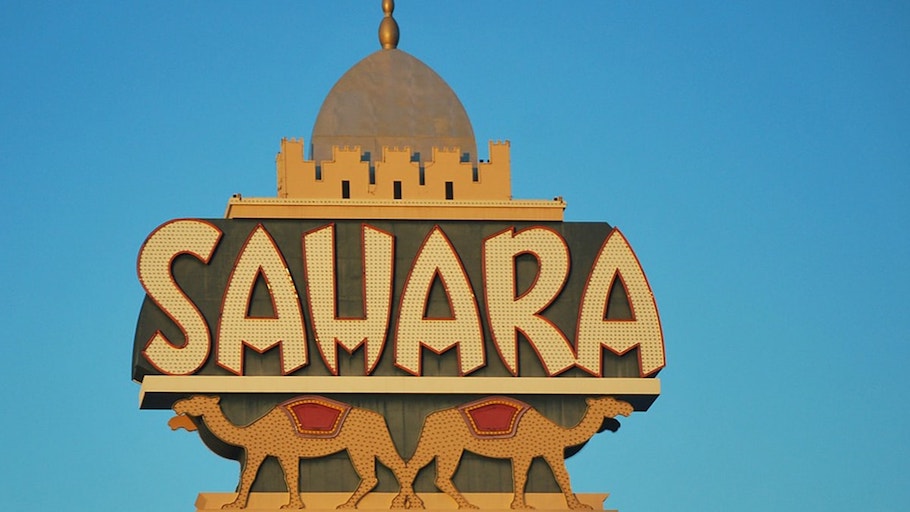 Gambling
---
Sahara Las Vegas sues Vital Vegas Blog over inaccurate rumours
The year 2020 has put a halt on casinos since the outbreak of the coronavirus. Casinos have been affected the most as they thrive on tourists and local gamblers, Footfalls  in Las Vegas have decreased since the reopening in June. Sahara Las Vegas has filed a defamation lawsuit against a local blogger who reported an inaccurate rumour about the property.
Scott Roeben, the man behind the rumour has over 73,000 followers, tweeted on 30 July, "Gut punch of the day: "Rumor is Sahara could close permanently in September. Permanently." Roeben's tweet was accompanied with a post on his site with a headline stating "Sahara Las Vegas to Close Permanently, Per Sources." Although the sources were not named in the post, the property lawyers claim that Roeben made no effort to contact any company representatives to verify the information.
Roeben's tweet handle '@VitalVegas' that spread the rumour regarding the property, was enough for Sahara to file claims that Roeben had misrepresented the resort in a suit filed 6 August in Clark County District Court. The company is asking for compensation in excess of $15,000 for fallout, including employees scared that they may lose jobs, and visitors worrying their reservations may not be honored. Roeben often spreads Las Vegas news and rumors from his blog and Twitter account, and he feels that he clearly indicated nothing he speculated should be shocking, just an observation in regards to the COVID-19 situation.
The Sahara has slammed Roeben for continuing to make baseless claims and commenting on the lawsuit said, "It is clear at this point that Mr. Roeben, through Vital Vegas, seemingly takes joy in continuing to make false claims. His conduct not only has harmed Sahara, but has caused a great deal of harm to the Vegas community, including our team members, our business, and valued guests, who have been through so much in the wake of COVID-19."
According to the lawsuit, staff had to field calls from customers, clients, vendors, some of them even suggested cancelling their plans and demanded for a refund, due to the concern over the rumour. For more updates on casino related news across the world,  stay tuned to GutshotMagazine.com.

---
---
More News
---
Comments