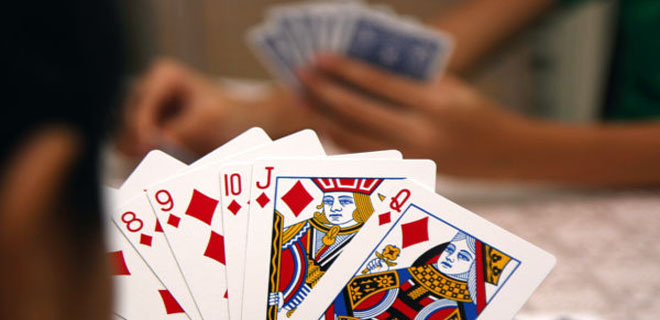 Rummy
What the AP Govt Ban means for Online Rummy

by Team Gutshot
Posted on 06 Oct, 2020
The Andhra Pradesh Government, in a move to avert youth from pursuing online games, decided to impose a ban on online games like rummy and poker. The same decision included a ban on all online betting games. The State Government would amend the AP Gaming Act, 1974 prohibiting both players and organizers from online games in the State.
Information Minister Perni Venkataramaiah (Nani) said that the State Cabinet that met under the Chairmanship of Chief Minister Y S Jagan Mohan Reddy took this decision to ban online gambling. He reportedly stated that indulging in online games is proving to be misleading, especially in youth, and that is the basis for this decision.
The ban also comes with serious consequences. According to the Cabinet decision, organisers and players would both incur penalty if they were found to be involved with any online betting games.
The organisers of online gambling would be jailed for a year, besides being penalised, for a first-time offence. And if they were caught a subsequent second time, they may be imprisoned for a period of two years. This second offence would also incur a fine.
The government also said that those who were found playing online betting games would be imprisoned for a minimum period of six months.
The decision to ban comes after a year of consideration
As a matter of fact, both the governments of sister-states Telangana and Andhra Pradesh had been considering this decision since some time. 
In 2017, the game was banned in Telangana as the State amended its Gaming Act. The State Legislative Council of Telangana ratified and passed the Telangana Gaming (Amendment) Bill, 2017, banning online gaming and games of skill like rummy, poker, etc. In 2018, the Telangana govt added online rummy to the list of banned games.
Besides Telangana, a few other states such as Orissa, Assam, and Kerala have also prohibited online gaming.
On the other hand, a couple of North-Eastern states have been liberal towards online games. The State of Nagaland had issued online skill game licenses to several online game operators under the Nagaland Act. The State of Sikkim considers these games to be legal.
Around July 2019, Andhra govt was still contemplating the ban with many political parties calling out concerns in the direction at the local level. A year later, the decision was eventually taken on the grounds of preventing the spread of online gaming activity in the State which was leading to betting on a massive scale.
Diverse attitudes across geographies towards the online card games 
In short, attitudes towards online games and online rummy in particular have been diverse and changing over the years. However there has been no blanket ban so far in the country and, since gambling is a State subject, individual States have been deciding on their separate stances.
A number of factors seem to be influencing these decisions, from local political winds to legal directives from the Centre to public demand or outcry in cases. Subsequently the kind of decisions which came out and the impact it had on the industry has also been varied.
When Telangana banned online games in 2017, a division bench directed the State not to take any action against online rummy companies, so long as they block players from Telangana, and posted the issue for further hearing.
This is because Laws around online gaming and gambling are still evolving in India. In fact, there are no clear laws to effectively manage legal issues of online gaming, online gambling, online fantasy sports, e-sports, etc. With individual states and Central directive calling out in different voices, the entire gaming landscape seems confusing. Even the Supreme Court has refused to decide about legality of online poker, online rummy and online card games.
How would the landscape evolve?
The one constant though is the notion that youth were being misled by online game advertisements on big money eventually causing much unrest in personal and family situations as well.
In spite of the concerns and the reactions of States, people do resort to bypassing geo-restriction using proxies and VPNs.  That said techno-legal restrictions are only one of the obstacles that can be easily sidestepped by people keen on playing. Since the legal framework is still evolving, bans may not prove to be totally effective.
All said, the rummy industry does continue to thrive in permitted States registering a growth rate of around 6% per month with players from newer regions vigorously lining up. The industry currently is valued at Rs 2,000 crore. 
Given the increasing popularity which is in stark contrast to techno-legal policy concerns, it remains to be seen how the landscape may change. Perhaps the industry and the policy makers would meet at some point and come up with an online rummy game which satisfies all!
---
---
More News
---
Comments