IndiaPlays Poker Review and Download
IndiaPlays is one of the fast-growing online gaming sites in the country. The platform offers online poker, rummy and fantasy sports. In this article we are reviewing IndiaPlays' poker offering. So, without any further ado, let us get started with the IndiaPlays Poker review.
Pros
Daily freerolls

Bonus offers

Private tables to play

Texas Hold'em, Run It Twice, Omaha, Omaha 5, and 6 cash games

Play tournaments throughout the day

How to play blogs for learners

Welcome bonus of ₹1,000.
Cons
Only players of 18 years and above can play

Online poker is not available in all Indian states
Tournaments
You can grind on the following poker tournaments.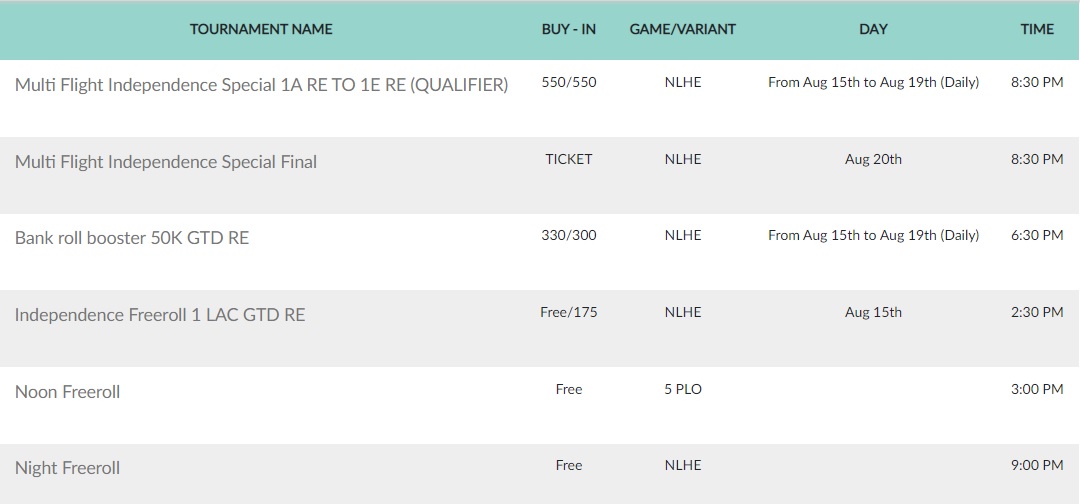 Cash Games
You can grind on the following cash games.
Poker Kings III – 5/10

The Big Bang – 10/20

Blue Moon PLO 6 – 5/10

ProStars – 100/200

Galaxy – 25/50

Solaris – 10/20

Universally – 1/2

Challengers PLO 5 – 10/20

Super Micro – 0.1/0.2

Shooting Stars – 10/20

Planetary Lords – 100/200

Rocket Aces – 5/10

Cosmic Battle – 200/400

Heavenly – 50/100

Supernova – 25/50

Twilight Rays – 100/200

Phoenix – 10/20
Offers
IndiaPlays has ample offers listed on its platform which makes it quite lucrative for newbies and low stakes players to sign up and grind. Players can avail IndiaPlays' sign up bonus, deposit bonus, deposit codes and other offers. 
Leaderboards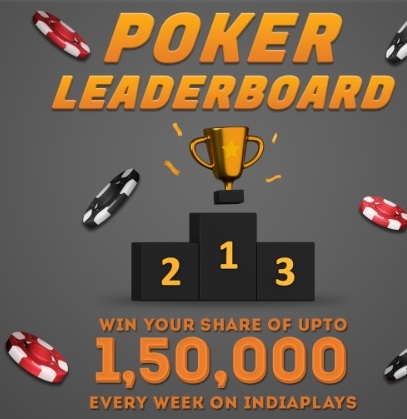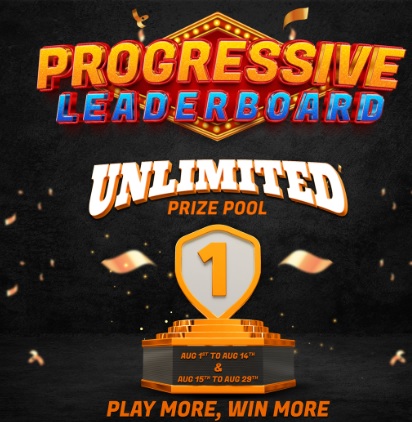 About IndiaPlays
IndiaPlays is known to host some of the best poker promotions out there. The online gaming brand prides itself on having the best poker experts on their team who ensure that players get the best grinding experience on IndiaPlays' platform. The online gaming platform also offers online rummy and fantasy sports for those who wish to go beyond poker. Overall, IndiaPlays' poker offering works quite well for newbies and low stakes players. 
Customer support
Email: support@indiaplays.com
Phone: 8951942233
WhatsApp: 77770 63384
Website: indiaplays.com