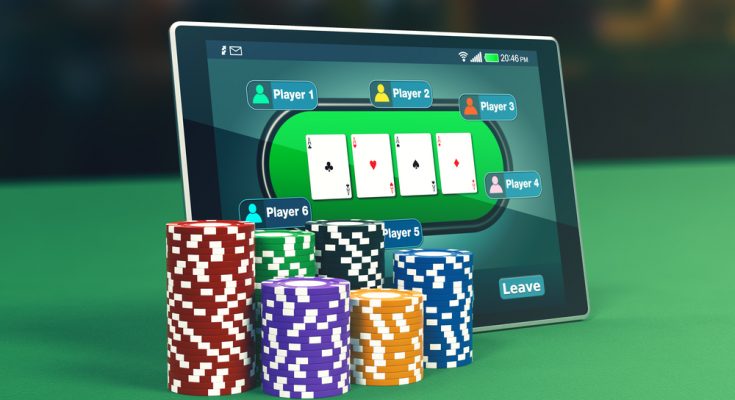 Poker
---
Read your Online Poker Opponent
While playing online poker, it becomes difficult to read your opponent as you cannot see them as you would in live poker. Hence, this blog will help you read your online poker opponent. It is essential to notice poor players on your table immediately so that you can extract as much as you can, especially in cash games. We shall guide you through a few steps that will help you quickly identify which players at your tables are likely less skilled.
1. Auto-Rebuy
If you notice someone not reloading after they lose part of their stack, you can be sure that you are facing a weaker player. Auto- rebuy is an option that is provided by almost all online poker rooms that allows you to exercise this which automatically adds chips to your stack when you fall below your initial buy. This option is used by almost all professional poker players in order to have a full-size as to maximize their own potential winning opportunities and against weaker players. Therefore, if you notice a player falling from their initial buy in and not reloading, you are probably up against a recreational player.
2. Post Blinds Out of Position
The blinds are forced bets posted by players to the left of the dealer button in flop-style poker games. The number of blinds can range from none to three but it is usually two. This technique is probably the best indicator of a weak player. You can be sure that you are playing against a very weak player whenever you see someone arriving at the table and choosing to post the big blind without even waiting for their natural "BB" position to arrive. No professional players ever do this for obvious reasons. So, in case you ever notice this, be sure to make a note of this immediately and mark that player as a recreational one.
3. Stack Size
Speaking from experience, there are only about two possibilities when you see someone playing without a full stack. Either they are recreational players or professional short stack players, it all depends. Thus, it's important for one to identify which is the case. Luckily, this becomes easy once you watch how they play or take a close look at their stacks. The tight- aggressive style is usually played by the professional short stackers and will most of the time be raising or 3- betting when entering the pot. The recreational players tend to play way more passively and far more hands in general, by contrast. Therefore, in that case if you see someone who is playing every second hand or limping, you can be quite sure that it is a recreational player, and hence you should adjust your play against them accordingly.
Check out our online poker rooms section, where you can read reviews on the biggest and best poker rooms in the country, while also taking advantage of their bonuses and promotions. Check out these top poker rooms HERE.
---
---
Comments