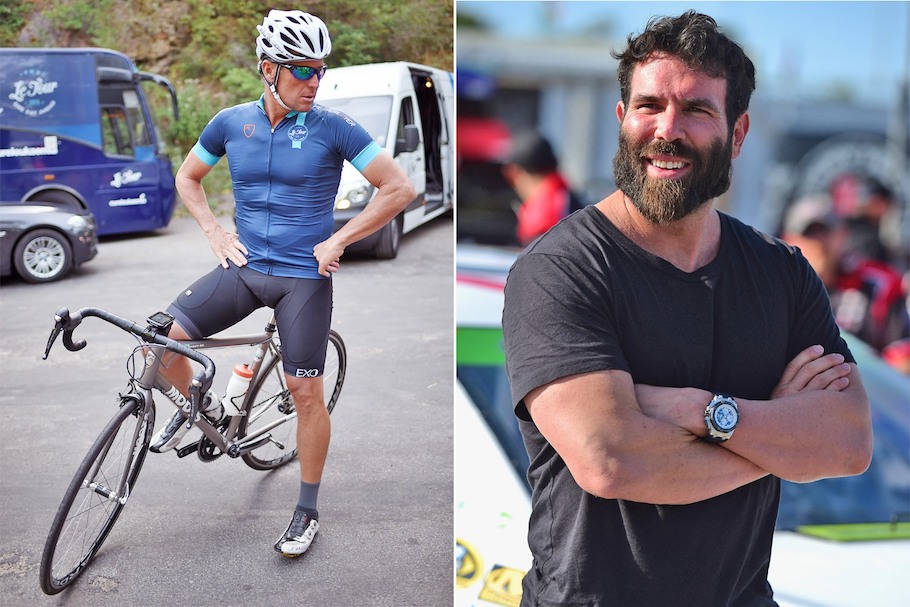 Gambling
---
Prop Bet: Bilzerian and Perkins Only 35 Hours a Week Screen Time
High stakes gamblers, Dan Bilzerian and Bill Perkins are back at it again with their latest prop bet. A number of crazy bets were reportedly considered by the two gamblers which included Las Vegas to Los Angeles bicycle ride, walking coast to coast across America, rowing from New York to England and climbing Mount Everest. Bilzerian made the bet with Bill Perkins, who is known for getting people to perform wild tasks in exchange for money. With a big chunk of money on the line, it attracted a great deal of attention, so they wanted to step things up in order to generate even more buzz.
Today, Bill Perkins tweeted a bet including Bilzerian, a 35 hour a week screen time, that is about 5 hours a day. The bet will go on for 100 days and each hour over netted would cost a $10,000 penalty. As of today the bet begins and in a couple of months, we will see who will arise as the winner. The tweet brought in people commenting regarding the new prop bet.

While there was a minor misunderstanding between the two in the Las vegas to LA biking trip. A van that Blizerian was able to draft behind it for a while, Bilzerians performance was quite impressive, as he completed the 300 mile bike in 33 hours within the 48 hour window. The bet netted him $600,000 from Perkins and hundreds of thousands more inside bets. Bilzerian could have lost his G4, a private jet worth tens of millions of dollars to Rick Salomon, another wealthy celebrity who often plays high-stakes poker, if playboy Bilzerian wouldn't make it to Las Vegas.
Hedge fund manager, Bill Perkins is known for placing prop bets with people and cashing in high buy in poker tournaments. He once bet someone $500K that they would get a tattoo of his choice on their backs. One of the most strange and controversial bets from Perkins was to Antonio Esfandiari, where he decided to urinate in a bottle underneath the poker table in an effort to win a bet. The move got him disqualified from the tournament and drew a lot of criticism from the poker community. 
For more updates on gaming and gambling, keep reading GutshotMagazine.com

---
---
More News
---
Comments