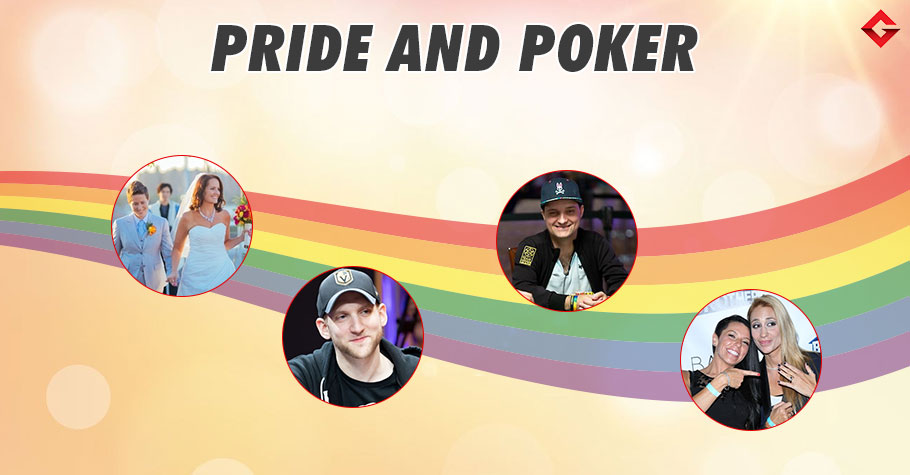 Poker
---
Pride And Poker: Celebrating The Inclusivity Of the Game
Have you noticed brands including some of the top global ones change their logos to multi-colour or rainbow-coloured themes across their social media channels? Yes, we've all seen it, and we know why! To celebrate Pride month. But what exactly is pride month? On the surface, we all know it is to support the 'LGBTQIA+' community and so on. But do we really know the significance and importance of it?! 
What is Pride?
Pride is the commemoration of the self-affirmation, dignity, equality, and respect of lesbian, gay, bisexual, transgender, queer, intersexual, and asexual (LGBTQIA+) individuals as a social group. It celebrates the existence and commemorates the struggles of the LGBTQIA+ groups over the years. The word 'Pride' for this movement has come from LGBT-themed organisations, institutes, foundations, books, periodicals, TV stations, and the Pride Library.
Pride uses symbols like the rainbow flag and other coloured flags. It also used the lowercase Greek letter 'λ' known as lambda as well as the pink and black triangle. The triangles were used as badges of shame in the Nazi concentration camps and pride has reclaimed these symbols. 
Why is Pride Celebrated in June?
Every year, the month of June is celebrated as the 'Pride month' all across the globe. The movements and fights for gay rights date back to as early as 1924 when the Society of Human Rights was founded by Henry Gerber in Chicago. However, the movement gained impetus in 1969. Exactly 53 years ago, in the early hours of this day, the New York police raided Stonewall Inn, a gay bar. The bar was popular among the marginalized people of the gay community including transvestites, transgender people, effeminate young men, hustlers, and homeless youth.
The police would often raid the bar and onlookers would passively watch the police arresting people, but on 28th June 1969, the people outside wouldn't just watch. The crowd was enraged after watching the police herd the employees and patrons into vans and started throwing coins and bottles followed by debris at the police personnel to rebel against the regular harassment. The riots escalated so much that the police had to barricade themselves into the bar and wait for the backup to protect themselves from over 400 people rioting outside Stonewall. 
---
ALSO READ: PokerBaazi Is Celebrating Pride Month With Its 'All Are Equal At The Table' Campaign
---
Eventually, the police managed to disperse the crowds, but the riots continued for the next five days outside the bar. This incident came to be known as the Stonewall riots or uprising, which sparked the movement for LGBTQIA+ rights throughout the United States. 
Hence, thereafter, the month of June came to be known as pride month. To commemorate this day, Pride parades or marches are held all across the globe on 28th of June every year. 
Pride and Poker
The countless movements and struggles of the LGBTQIA+ community are finally showing results, as several countries are now legally accepting and acknowledging their rights. And as the society is gradually accepting LGBTQIA+ individuals, more and more people are finding their voice and coming out of the closet. Be it the top-level associates in multinationals, or political leaders and sports personnel, every area is now becoming more open and more inclusive towards the LGBTQIA+ community. In the poker community too, we have poker players who have come out openly about being a part of the LGBTQIA+ community. Let's have a look at such players who with great grit and pride accept themselves, and represent a community that has always faced oppression. 
Jason Somerville
WSOP bracelet winner Jason Somerville is the community's first openly gay male poker player. In 2012, on the occasion of Valentine's Day, Somerville shared a heartfelt blog post, in which he revealed his long-kept secret. The poker pro revealed that the thought of publicly accepting his sexuality hadn't come to his mind until his boyfriend asked if he could come along for a poker tournament. He didn't wish to introduce his partner as just a friend and he didn't want to disrespect the relationship. "I took the decision because I thought it was the best thing to do for myself, but if my 'come-out-of-the-closet process' can help others, I feel honored," Somerville said. 
Ryan Laplante
Ryan Laplante, another WSOP bracelet winner, came out openly as a bisexual man after he won his bracelet in 2016. The night he won the bracelet, a mass shooting took place at Pulse nightclub, gay dance club in Orlando. As he was accepting his first-ever bracelet, standing with his fiancé Chris Katona, Laplante addressed the shooting saying, "June is Gay Pride Month in America, and last night at a gay dance club in Orlando the largest shooting massacre in US history occurred with over 50 people losing their lives. I'm proud to be a World Series of Poker champion and I'm proud to be an openly gay man. I encourage all of you to be proud of who you are and to be comfortable to be open about who you are with those around you if you choose to do so. Finally, please treat each other with love and respect because there's too much hate and anger in this world."
Vanessa Selbst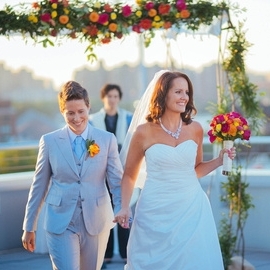 Vanessa Selbst is one of the first people from the poker fraternity to come out openly. The married lesbian is one of the most iconic female players who have several records to her name, which includes being one of the few women players to have three WSOP bracelets. She is also the only woman to reach the number one ranking on the Global Poker Index (GPI). "I think it's cool that I can be on TV and represent lesbians and not even lesbians but masculine-gendered women, which is something that you don't really see a lot of depicted in the media. I don't know what effect it's having, but it's got to be pretty positive," said Selbst, who was once the head of the Yale Queer-Straight Alliance. She married her long-time partner Miranda Foster in 2013. Selbst retired from poker in 2018. 
Vanessa Rousso
 

 

View this post on Instagram

 
Vanessa Rousso married long-time girlfriend Melissa Ouellet after the latter proposed to her in 2015. Rousso was a part of the seventh season of the popular reality show Big Brother in 2015, where she finished third. Post the show, at the wrap-up party Ouellete proposed to Rousso and the two announced their engagement. The two formed a DJ Duo called N1TEL1TE. Rousso and Ouellet are now a happy family of five with their three little boys together. 
Love Is Love!
Whether gay or straight, the world of poker is for anyone who knows the game and has the urge to keep learning, no matter what their sexuality. The poker community has always been welcoming and accepting towards LGBTQIA+ individuals. Selbst recalls the incident where she was pulled out by a well-known opponent on the table who commented on her sexuality saying he didn't know if she was a man or a woman. "Everyone at the table came to my defense and called him out and said that was completely inappropriate," she said in an interview.
Laplante also shared, "The poker community is really open-minded. There are a lot of alternative cultures people that play poker. When you tell poker professionals that you're gay they really don't care and some people tweeted me basically saying, 'We don't care what your sexual orientation is so why are you even telling us?'"
The poker community is extremely LGBTQIA+-friendly. In fact, there is an online poker platform in America, named 'ComeOutPoker.com,' which is the world's first online poker site catering exclusively to the gay lesbian bisexual transgender community. ComeOutPoker.com spokesperson Marc Willis, says "Poker has long been a way for people to come together in a community-like atmosphere to meet, play, and have fun. The LGBTQIA+ community is long overdue the same excitement and fellowship that has been readily available to the straight community for years."
Just like the poker community, every other field should be inclusive, accepting every individual as a human, irrespective of their sexuality or sexual orientation. Every individual deserves love, respect, and the right to be themselves. So have no judgments, because love is love! 🏳️‍🌈
For more news and updates, keep reading GutshotMagazine.com. Follow us on Facebook, Instagram, Twitter, and Telegram.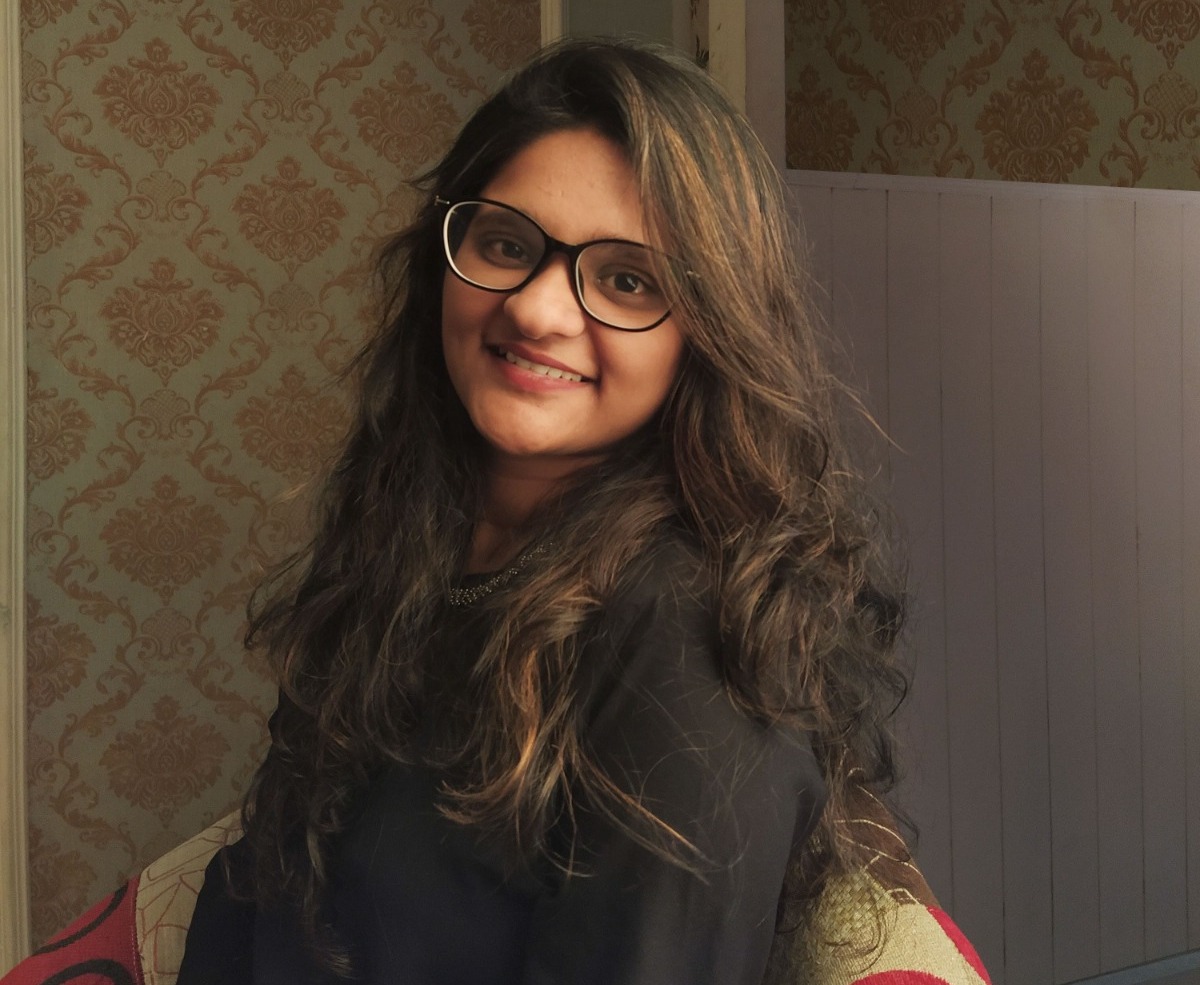 Amarylisa Gonsalves is a Content Writer at Gutshot Magazine. Advancing from a marketing background, she found her calling in writing. She takes delight in exploring genres and is a curious learner. Patient and ambivert, she believes in letting her work speak for itself. Apart from content writing, she finds solace in writing poetry by expressing herself through words. Additionally, she adores indulging in anything that satisfies her creative self, like drawing and DIY crafts.
---
---
More News
---
Comments