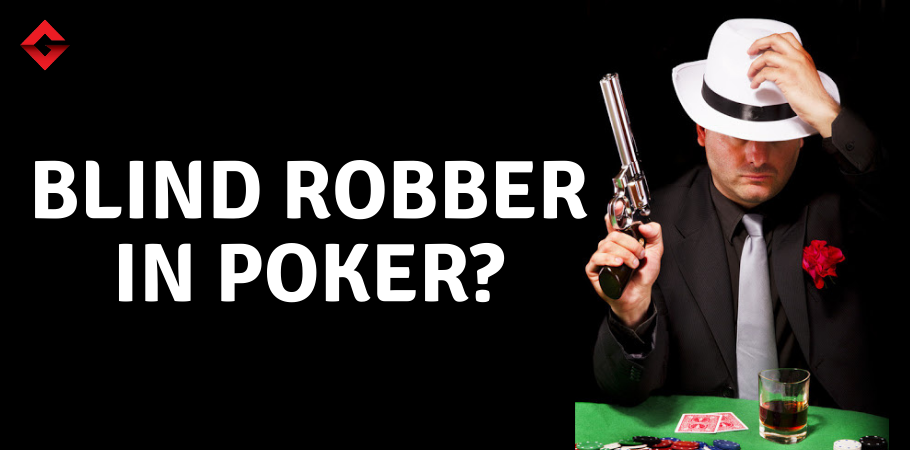 Poker
Poker Dictionary – Blind Robber

by Manthra Koliyer
Posted on 16 Mar, 2021
Poker is a very popular card game played in several countries around the world. A big part of learning is to first understand its nuances. Vocabularies used while grinding plays a very important role as it will help players dive deep into the game.  
Were you looking at learning some quirky poker terms? Here's one term you should know about. The term 'Blind Robber' defines a person who looks to steal blinds at the first chance they get. A blind robber uses his strength to get the small and big blinds in order to throw away any superior hands. During a poker tournament, the blinds keep rising continuously and it is essential for players to steal as many chips as possible.
The first bet could be helpful to a blind robber as normally it is a value bet or a semi-bluffing hand. To achieve the desired outcome, players must always place their bets carefully. Not one chip more or less as it affects the strength of the pot. In the later stages of a tournament, it is not easy for blind robbers to make a cut. The blinds keep doubling and players have a push or fold mentality. 
Play the Player's Mind
Blind robbers must get this technique in place to understand the game and the opponents well. Robbers must always come to the table with an aggressive attitude. Only the zeal to win will help robbers right from the beginning. Players must also keep in mind that their opponents are keeping a close eye on them. Most opponents understand when a player is stealing out of proportion.
Players must remember two important points. One, they must know the difference between stealing little or too much at a time. Secondly, players must be aware of the right spots and situations to steal, rather than worrying about what their respective cards are. 
For more poker terms, keep reading GutshotMagazine.com. Follow us on Facebook, Instagram, and Telegram. 

---
---
---
More News
---
Comments