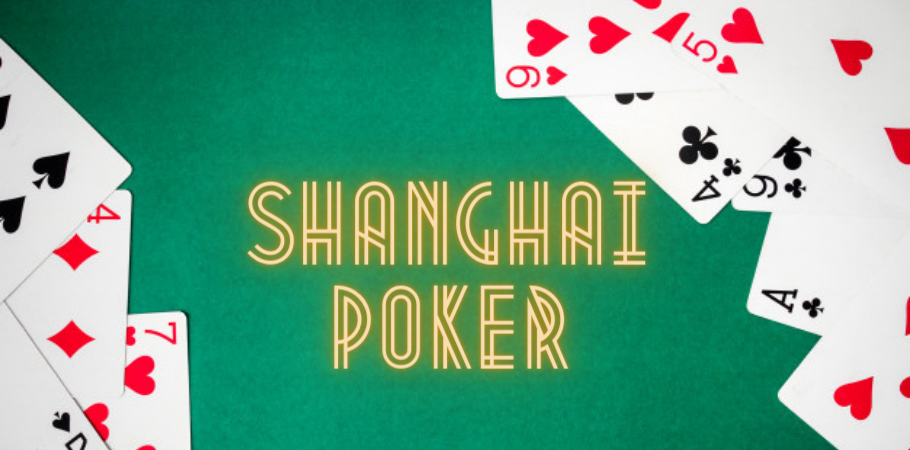 India
Shanghai Poker: Rules, Gameplay And More

by Manthra Koliyer
Posted on 24 Feb, 2021
Shanghai Poker is a Hold'em variant that is similar to Tahoe poker. This card game, primarily played in China can be played with a standard deck of cards including a joker card.
Here's a list of the hand rankings that must be followed while playing Shanghai poker:
High Card
One Pair
Flush
Straight
Three of a Kind
Straight
ALSO READ: Poker variants you should know about
Gameplay
Players have to make three types of bets, during the course of the game, namely, Double bet, Five Card Bonus side bet, Taxpayer's Fortune bet. The dealer and the player, each receive five cards face down.
After receiving the cards, players must divide the five cards into three card back hands and two card front hands. The two card hands should not be bigger than the three card hands.
The two card hands, also known as the front hand must be played first. Players are dealt three cards face down and one card face up. The betting takes place after this, as there are four hole cards in Shanghai poker. Following this, two community cards are dealt, which is the flop. Post flop, a round of betting takes place again. Two community cards are dealt again followed by a round of betting. Post this, the fifth card, which is the final community card, is revealed.
After the fifth card is dealt, one more round of betting takes place. Players have to make the best hand possible using two hole cards and three community cards. The remaining players reveal their cards. Based on the hand rankings, the player with the best hand wins the pot.
 In Shanghai poker, a pair is considered to be the highest hand. In case if two hands have the same pair, the dealer wins the pot as the cards of the players are considered to be a copy.
Players need to have strong two and three card hands in order to win. In this variant of poker, players are paid out in the following manner:
When the dealer has a king high hand, the winner gets the entire pot.
When the dealer has a lesser hand when compared to a specific player, only half the pot is paid out.
This is just one variant among the hundreds of other poker variants played globally. Shanghai poker is one among them and tournaments of this variant are still very popular in China.
ALSO READ: Poker Tournaments: What are they all about?
To know more about poker variants, keep reading GutshotMagazine.com. Follow us on Facebook, Instagram, and Telegram.

---
---
---
More News
---
Comments