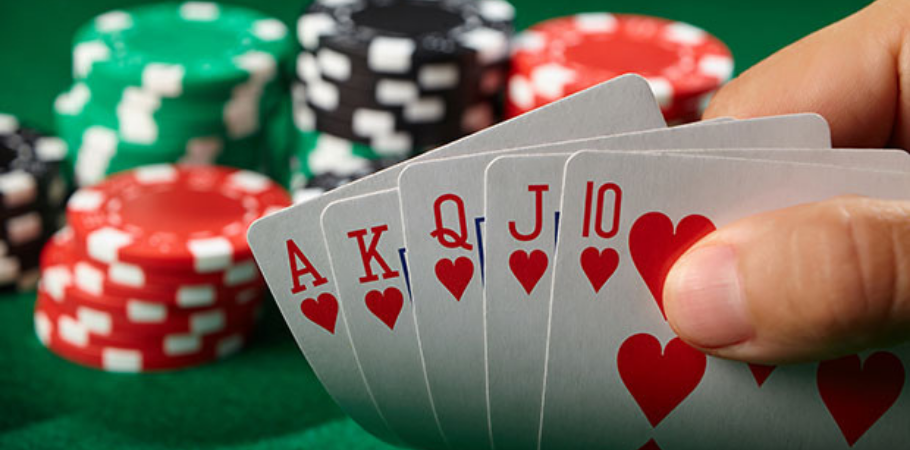 India
Poker Strategies: What Is Slowplay Poker?

by Manthra Koliyer
Posted on 26 Feb, 2021
Poker is one of the most versatile games played in casinos, clubs and online platforms. There is a belief that, while playing poker one must not play their cards but play the player. Poker is one such card game that requires players to employ several strategies and calculations. One such poker strategy is slowplay poker also known as Sandbagging. 
ALSO READ: Key Poker Terms for Beginners
What is Slowplay poker?
It is a strategy that poker players use when they have a strong hand but try to bluff other players in believing otherwise. Usually, when a player is slowplaying they are attempting to deceive their opponents. Rather than opting to place bets or raise, players will check and call during their turns, disguising themselves as players with a weak hand. The objective of this strategy is to lure the opposite players into a pot who might fold to a raise, or make the player to bet more strongly.
David Sklansky is an American poker player and author. He is known for writing about poker strategies and using a mathematical approach to the game. Here are a few tips that he mentions about slowplay poker:
A poker player needs to have a strong hand to attempt slowplay.
The pot must not be very large when slowplaying is attempted.
The players must believe that they have the cards and the capacity to drive out opponents by showing aggression when the pot grows bigger.
ALSO READ: Poker Tournaments: What are they all about?
Slowplaying is a great way to maximise the amount in the pot and then to raise and call bets when further deep in the game. Players must also remember that if they use this strategy during every round, opponents could get suspicious about the strategy used. For more such articles, keep reading GutshotMagazine.com. Follow us on Facebook, Instagram, and Telegram.

---
---
---
More News
---
Comments