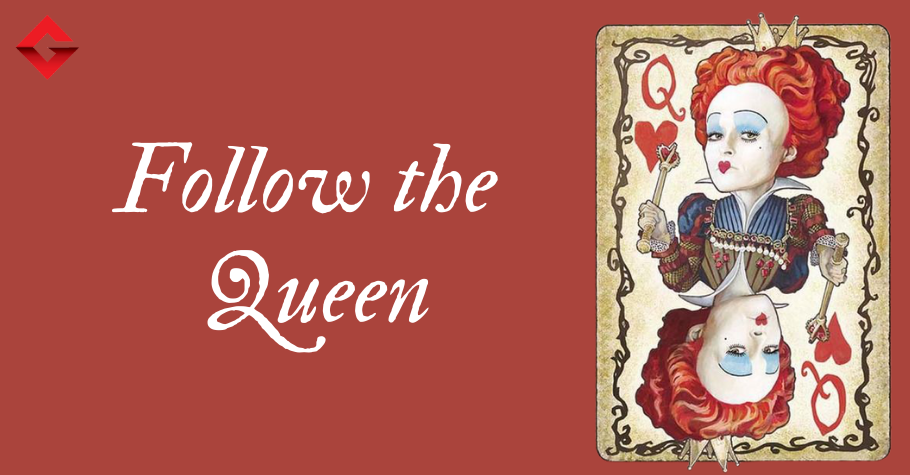 Poker
How To Play Follow The Queen?

by Donna Amo
Posted on 23 Feb, 2021
While Texas Hold'em is a widely played poker variant, there are other variants as well, which are quite interesting. Unless all your friends are poker professionals, playing the same variant of poker can get a little boring. So, shake things up a bit and try out some other exciting variants like 'Follow the Queen.' If you're unsure what it is and how to play it, read below.
What is Follow the Queen?
Follow the Queen is similar to the poker variant called the seven-stud card game. It adds a bit of a twist and liveliness to normal rules of the game. For those who are tired of playing the regular seven stud card game, this variant is just what you need. The format is the same, the only change is that the queens that are dealt face up will then turn into wild cards.
How to play it?
The main objective of the game is to collect the highest five-card hand to win the pot. This rule slightly changes the game and makes it more exciting and unpredictable. In the game, players need to win the pot by making the best five-card hands.
1. All the players will put down an ante before the cards are dealt.
2. After which each player will be given three cards by the dealer. Two face down cards and one face up.
3. The first betting round then starts with the player who has the highest face-up card.
Gameplay
When the first round of betting is done, the dealer will give each player another face-up card. Players are allowed to look at the two face-down cards and bet accordingly if they think they have the best hand. The game will continue in this fashion until all the players have a total of six cards with them, two face down and four face up. Once the final round of betting commences the player with the best five-card hand wins the entire pot.
Follow the Queen Twist
With this variation, all the queens that are dealt face up now become wild cards. They can represent any other card in the deck. But the fun doesn't stop here because any card following the queen also becomes a wild card and all cards with the same value turn into wild cards as well.
So, the next time you're playing the seven-stud card game with your friends, add this new twist to your poker game. To know more about other poker variants, keep reading GutshotMagazine.com. Follow us on Facebook, Instagram, and Telegram.

---
---
---
More News
---
Comments