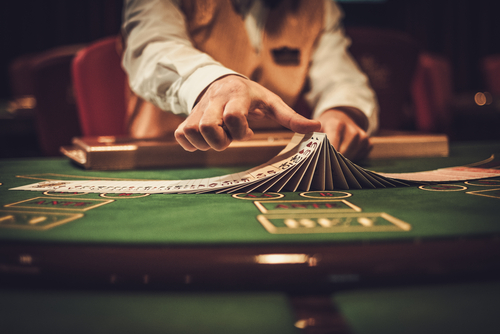 Poker
---
Poker Downswing – The Hard Part of Poker
The hard part of poker is bad luck and downswing. While facing it poker players can be rough and rude which causes destruction in the table and game.
Remove your ego – Acknowledge your downswing
We blame our bad luck when we experience downswing but that should not happen. It's our ego which causes downswing. Poor Ev and bad luck may have started downswing but mostly it's our fault. It's our ego which crashes our game. As a professional player we should analyze and understand. We should also seek help from others or maybe hire a coach. Taking coaching class may help downswing and help you to hurdle them easily.
Share your downswing and losing hand
We have evolved over the years and so has poker. Poker players have always been scared of showing their bad plays and downswing. You can't always show your perfect play and hide your incorrect stat. If you are unsure and want to know the reason why you lost, you should always record the game. There are a lot of people to help out and give you the reason why you lost the game. Always note down your bad plays and try to improve it. You can also show it to your record to the coach and he/she will help you with every poker leak.
If you want to improve your game, you should simply share your downswing and discuss it.
Learn when to stop
All above are the tips to improve post- grind and pre -grind. During the grind, if you think you are just going to lose then stop your game. Stopping is the best option and will be a profitable play. It is better than getting yourself stressed and losing more. Take some time off from the computer, rest. There is literally no benefit while playing under stress. Return to the game when you feel, you can play better.
Conclusion
While downswing it always recommended to stop and seek help from a coach to learn and improve your game. It's always a good idea to take rest and relax to play better. To improve your game you should share your bad plays and get a reference to improve your poker leaks.

Keep reading GutshotMagazine.com for more 'Poker Gyaan' articles!
---
---
Comments