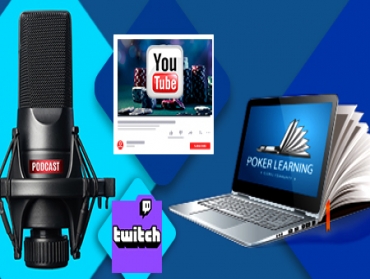 Poker
---
Poker content creation is on the rise in India
When you look at the international poker market, it's very common to see televised shows, videos, bloggers, and much more content revolving around the game we all love so much, poker. In India however, there has been a certain lack of such poker content over the years, something which we hope will change in times to come.
The Indian poker community has grown much quicker than anyone would've expected over the last couple of years, with a huge percentage of those who play even considering poker as a full-time option. Gone are the days where live poker events would only see footfalls of only 40-50 players. Today, we regularly witness 600+ entries in major live events in India, most of which take place in Goa! The several online poker websites are also increasing their numbers day by day.
Now while the numbers are steadily increasing, it's also important to have enough content and material for newbies to refer too. Study material is of utmost importance and quite a few brands and individuals have taken to tutoring and coaching/staking, to ensure youngsters don't ending up losing heaps of cash playing poker without really understanding the nuances of the game.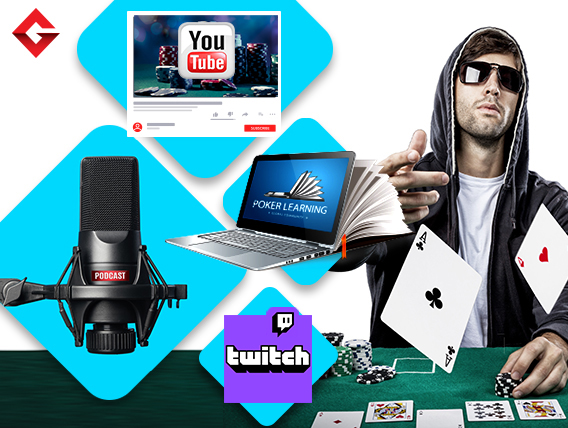 Several Indian and international pros have also often admitted that most of their studying happens only by watching videos of the best in the business. Poker After Dark, Dolly's Game, Poker Night in America, PokerStars Shark Cage and others are often streamed on various OTT platforms and consumed by thousands of enthusiasts around the globe each day.
Some of the biggest poker brands like World Series of Poker (WSOP), European Poker Tour (EPT), World Poker Tour (WPT) and others often live stream their final tables, which gives viewers the chance to see how the top professionals react to every given situation on the felts. Living in the age of digital media and easy access, such material is happily lapped up. In India, the amount of poker content is slowly but steadily on its way up as well…
YouTube
One of the earliest to initiate a poker series on YouTube was past IPC Main Event champion Richard Haridasoham who did a series of poker podcasts called 'Pokerrajas' that featured some of the most popular faces in the Indian industry like Sangeeth Mohan, Abhineet Jain, Amin Rozani, Abhishek Jalan, Alex Dreyfus, Maria Kirloskar and many others. Here's a look at his last podcast which aired in December 2017:
When Gutshot reached out to Richie, he said, "This is such an exciting time to be in poker. The websites have insane guarantees, live poker tournaments are back in full swing, we have poker live streamers, there's even Indian coaching content and a poker bootcamp. It's heartwarming to see so much happening in poker. When I started Pokerrajas it was for a lot of selfish reasons. I had moved to Dubai and wasn't able to play and I just wanted to be somehow part of the game, also I felt like there was a huge gap in content at the time. No one was doing interviews and it was important for someone to put out these rock stars of Poker for the world to see and be inspired from. It was a light-bulb moment. Luckily a lot of the best players and poker entrepreneurs came on the show and made Pokerrajas India's first poker interview show ever. Irrespective of the fact that the show isn't around. I'm glad I did my 2 cents for the game that we love so much."
Another person who has been regularly documenting his travels, interviewing players and reviewing live events around the world through his vlogs is Raj Juneja. Through his channel called Poker Life India, Juneja has been consistently putting up fun content for the community and you can check out his latest vlog here:
Juneja said, "The need and quality of poker content is directly proportionate to active poker players in a country. India, has not reached its mark yet. As it grows so shall the need/quality of Indian poker content! The major stakeholders such as poker sites should recognize the value of good Indian poker content as it would only boost the poker ecosystem. Some have started but more needs to be done to encourage more/better content."
Twitch
For those who don't know, the world's leading video live streaming platform for gamers is Twitch and while millions use this across the globe, it hasn't really kicked off in India as much. Dota, Counter Striker, Fortnite are popular games that are often streamed on this platform, while professional poker players use it as well, with some of the most famous Twitch poker streamers being Jaime Staples, Jonathan Little, Parker Talbot, Jason Somerville (230k+ followers) and others.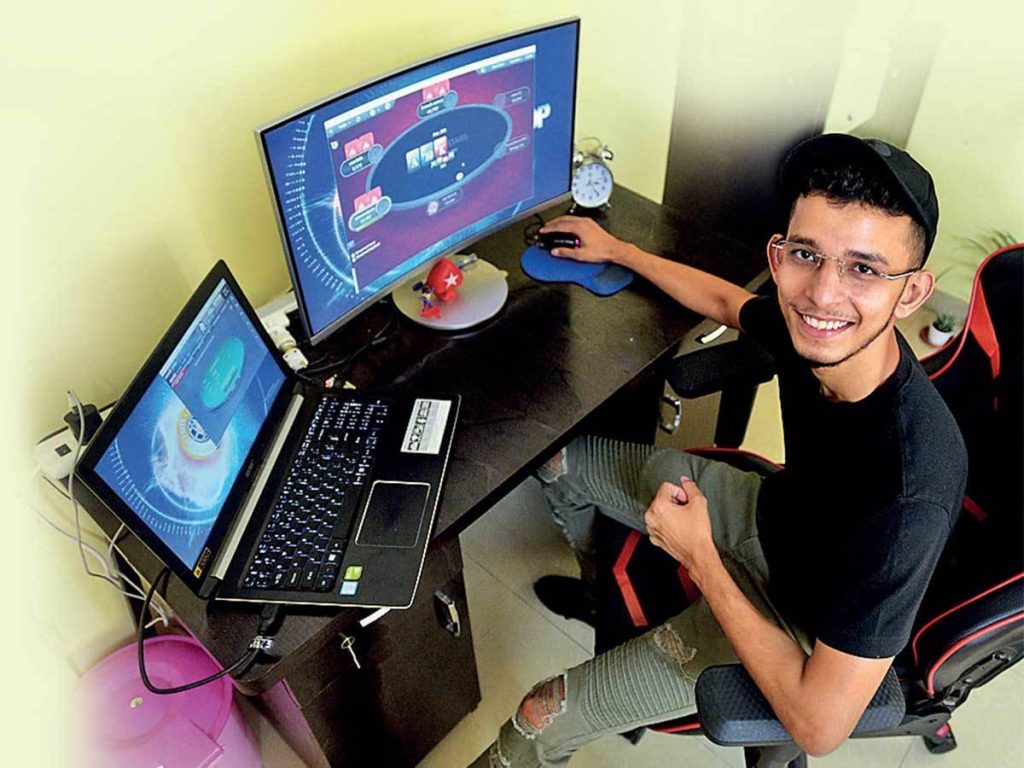 In India, a few professionals tried their best to popularize the platform and one of them was Pune-based Sharad Rao. Eventually, he was also signed by PokerStars India as their dedicated Twitch live streamer and ambassador. Gutshot spoke to him regarding his live streaming activities and he said:
"I initially got into Twitch and YouTube streaming with the idea to bring a better understanding of the game to people. I think many people in India perceive poker to be a luck-based game and I wanted to challenge those preconceptions by showing how a professional poker player thinks and approaches the game. They succeed by improving and working on their responses to all the different elements of poker, so they can play optimally. Successful players study hard, make optimal decisions and make up for the variance the cards bring by applying the skills they have learned. This is why good players in top positions make successful long-term careers. I also wanted to show people that with almost no investment of their own, it is possible to win big. Jai Saha, one of the European Poker Tournament (Barcelona) qualifiers, made a deep run in the National Event and finished 7th. His investment of INR 3,300 turned into a trip to Barcelona, and a spectacular win of INR 76L; this being made possible through the PokerStars.in platform."
Learning Content
Run It Once, Raise Your Edge, MasterClass, Upswing Poker, and others are international poker brands that have been offering e-learning options to those who want to get deep insights into, and basically improve their game. Some of the smartest minds are behind these online courses like Spanish pro Fedor Holz who joined hands with other players to launch Pokercode, another website with tons of online tutorials available.
If the coach is right, there's no limit on the amount some players are willing to pay, just to have good content and material to help them review their game. This learning can be in the form of podcasts, videos, hand review sessions, and much more. Another international coach we've been in touch with of late is Tadas Peckaitis, Lithuanian player who runs a website called MyPokerCoaching where one can get poker articles, cash game strategies, MTT coaching, essentials training and much more…
In India, these platforms haven't been around, but there are a few who are now learning and beginning to make their services available to the poker community. One of them is the Big Stack University. Initially in poker apparel, Big Stack realized the importance of having quality study material available at all times to players, especially those who have freshly joined the game.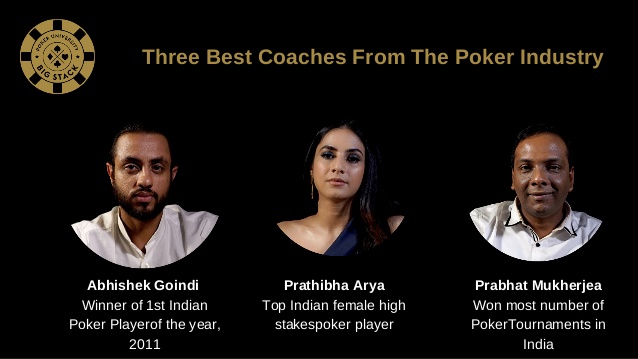 The company launched Big Stack University in October 2019 after having partnered with some of India's best players, bringing them on as coaches. Abhishek Goindi, Pratibha Arya and Prabhat Mukherjea have created plenty of content for those willing to pay to learn from their expertise, covering different facets of the game.
"Content should never be evaluated on the length but on the quality and veracity of the concepts. We at "The Big Stack" follow this principle and pick up concepts make sure that they are made available to the players in the simplest form so that it gets easy for them to understand and apply it to their game. Due to this simplified and good quality content, our students have been able to show some remarkable growth in their game," said Rai Khurana, Founder and CEO of www.thebigstack.com.
Goindi himself partnered with Tanay Hargunaney to launch something called the poker boot camp while PokerGuru Staking is another stable which is guiding players through coaching and staking, each of them being mentored by Aditya 'Intervention' Agarwal, who is among the top names in poker in our country!
Entertainment
Look at a sport like cricket. We eat, live and drink cricket. Live matches, highlights packages, interviews, TV shows, playing games and even watching movies related to the sport. That's where we must get with poker in India too. Some of the top poker websites in India are actively creating entertaining poker content for the community, a recent example being Spartan Poker partnering with SNG Comedy for a series called 'Around The Table'. See Episode 1 here: 
9stacks is another company that has been committed to creating some quality content for its users, whether in the form of online series or in the form of rap songs or in any other way. Gutshot caught up with CEO Sudhir Kamath to know their views on the same. He said, "At 9stacks, our primary aim has always been to expand the pool of Indian poker players. One constraint we identified was the availability of good quality poker content – written as well as video – which could help new players get familiar with the game at their own pace whenever they have time. We've always had a team focused on generating our own original content, as well as partnering with other content creators. There have been many different experiments around content formats, but I'd like to mention 5 in particular:
The "P se Poker" series of short videos on YouTube, produced with the help of poker pro Sanjay Taneja. These are snackable, short videos of 2 minutes each, covering a single concept each time. A lot of the content is in Hindi or Hinglish, which also helps take poker to a new audience.
The "Pokerface with Gopal Datt" series. These were 20-30 minute video episodes, featuring one poker player and one celeb, interviewed by famous comedian Gopal Datt, who's a poker aficionado himself. These were distributed on Youtube, our own site, and via influencers, helping reach many new recreational players.
Our own 9stacks blog. There's a wide range of articles ranging from poker basics to advanced strategy; very useful for players who are looking to improve their skills.
The "Table Talk" series of articles, where we interview up and coming poker players from across the country. These are genuine stories of our poker players, many of whom started playing poker on 9stacks (sign-up code "GUTSHOT") and worked their way up from freerolls to higher tournaments and cash tables. Reading these straight-from-the-heart stories of players from smaller towns has provided new role models for other beginners, and helped bring the confidence that they belong in the poker word.
Last but not least, we've been producing content about (and by) women poker players. This demographic is still vastly under-represented in Indian poker, and the more role models there are, the better! Consider a player like Radhika Mahalingaiah, who retired as a journalist and started playing poker at the age of 60, and is one of the most popular players on our tables. Think of how many people can identify with her story! What next? More of the same, plus we're always hunting for new ideas 🙂
See one of their videos featuring Gopal Datt here:
The more content the industry generates, the more Gutshot will have to promote, and for all latest updates from this industry, you can stay tuned to GutshotMagazine.com.
Check out our online poker rooms section, where you can read reviews on the biggest and best poker rooms in the country, while also taking advantage of their bonuses and promotions. Check out these top poker rooms HERE.
---
---
Comments