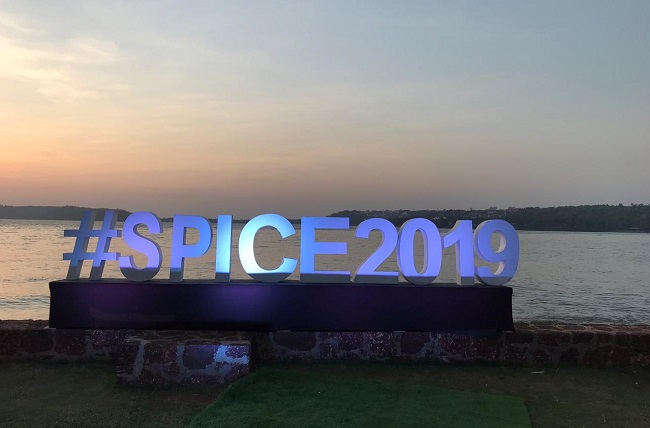 Gaming
---
Poker and sports betting industry discussed at SPiCE Day 1
25-27 February 2019 were the dates scheduled for the 2019 SPiCE (Strategic Platform for iGaming Conference and Exhibition) conference which was announced last year itself. A wide number of topics were to be addressed by various top entities and dignitaries, at this 3-day event at Goa Marriott Resort and Spa.
Spartan Poker was one of the partners of this gaming event and yesterday was Day 1, which saw a networking-cum-cocktail party taking place. Today was the first official day of the conference, where the top names in India's gaming industry took to the podium to speak about the various industries such as rummy, poker, fantasy sports, gambling, sports betting, etc.
The opening remarks were made by the Chairperson Christina Thakor-Rankin, Principal Consultant, 1710 Gaming Ltd, UK. She began by saying, "You have paid to come here… Make the most of your time, ask questions, as you can get free consultation from the best of various industries present here." She further spoke about the India gaming industry and its current status, saying, "The market in UK is regulated, and here in India, we look forward to the same, but firstly we need to come together by forming associations and standing together. Outside, we can be competitors but we overall, need to be together as an industry."
The first panel discussion at 11am today was 'Gambling and Sports Betting in India – Will Elections 2019 Change the Regulatory Scenario?' Here, there was a joint consensus that the current sports betting bill has lapsed and it would have to be reintroduced when the Parliament convenes in July 2019. With India's latest attack on Pakistan, the agenda would be slightly different.
In the 3pm presentation on 'Direct and Indirect Taxes on Gaming in India', the takeaway was that each tax deduction case has to be dealt on a 'case to case' basis wherein section 194B and section 115BB of the Income Tax Act should be gone through well. Income, winnings, game and payment must be dealt with case to case.
Next topic to be tackled on the day was a panel discussion on the growth of online poker and poker leagues in India. The panellists included Spartan Poker CEO Amin Rozani, Baadshah Gaming CEO Madhav Gupta, PokerStars India CEO Ankur Dewani and poker consultant Aditya Wadhwani. The panel was moderated by Manish Adnani, Business Head – Poker Delta Corp Ltd.
Ankur Dewani opened the panel discussion by addressing an important aspect of the industry – Content. He emphasised the need to create good content for poker audiences and alluded to the various technologies like YouTube, etc. "It's all about content and cross platform, not just digitally but for television also," Dewani said.
Madhav Gupta took the mic and spoke about how poker is a mind sport as opposed to pure gambling games. "Content is all we are looking at right now," Gupta told the audience, since it is the only way to educate misinformed or poorly informed persons about the intricacies of poker. Gupta further added that poker leagues (like PSL, Match IPL) are a great way to deepen the roots of this country's poker community.
Amin Rozani seconded Adnani's earlier comment on how live poker is the most integral part of this business. He mentioned another big challenge that is currently being faced by the industry – Infrastructure. India needs more casinos so that live poker culture can be nurtured and brought up to the international standard. "In 2004-11, poker was considered as a taboo, but I've seen a great change in people's reaction to the sport now and this spells tremendous hope for the future of this industry and all of us involved in the business."
On a lighter note, Rozani mentioned that the Daniel Craig starrer Casino Royale was the movie that inspired him to pick up poker and since then he has never looked back. Dewani added to Rozani's comments saying that movies like these have a lot of relevance in real life.
Lastly, the day was concluded on an anticipatory note by Thakor-Rankin, who gave brief details of tomorrow's happenings in the conference. There will be a 'SPiCE it Up' poker tournament hosted for the pleasure of the attendees at 8 pm.
Keep following GutshotMagazine.com for all updates from this all-important gaming conference happening in Goa.
Don't have an account on Spartan Poker? Check out their review page here, and don't miss out on their bonuses, promotions, and guarantee-smashing tournaments. Sign-up now.
---
---
Comments