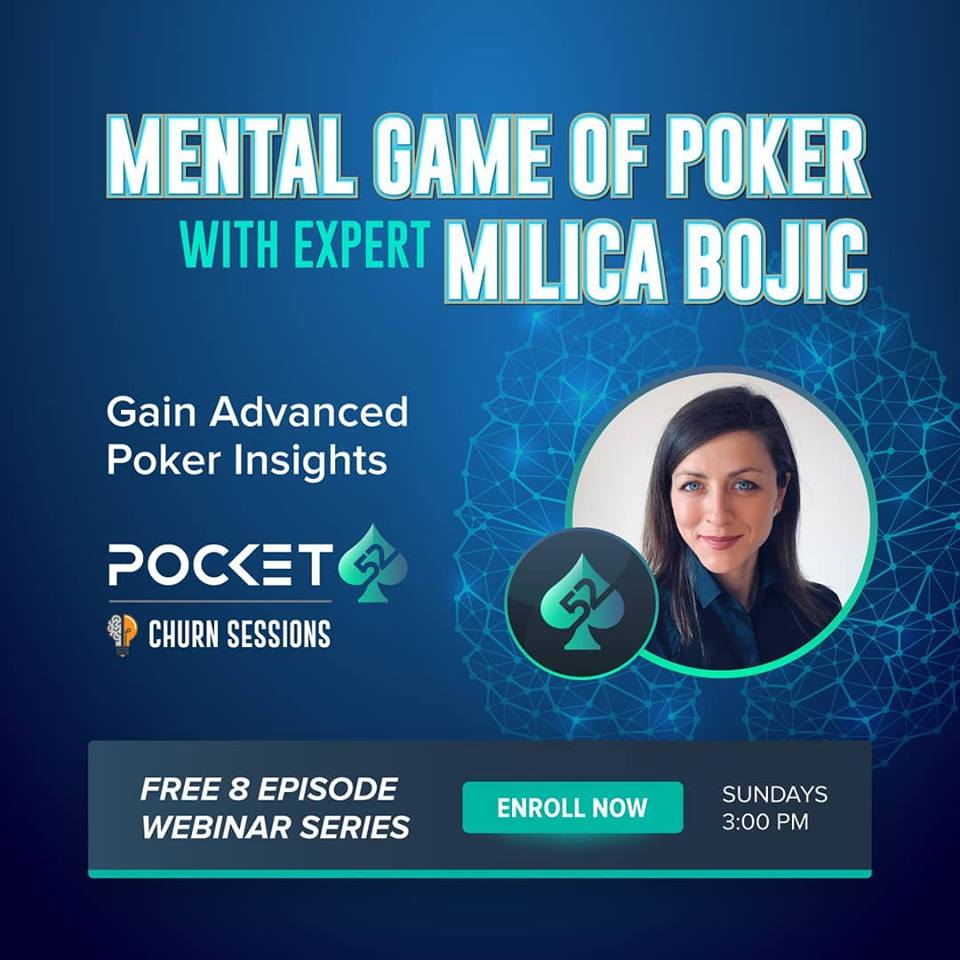 Poker
---
Pocket52 offers free high-end webinar series to its users
Bangalore-based Pocket52 is the newest entrant in the Indian online poker scene. They started out just last December and have already started to make some headlines recently. They even got an early-stage undisclosed amount from Speciale Invest, a reputed VC firm, and it looks like they're using it quite efficiently.
A new Pocket52 promotion is on the block called 'Churn Sessions'. The initiative is an effort by the company to educate novice players who are looking to make it big in poker. Pocket52 has just announced that it has roped in acclaimed poker expert Milica Bojic to conduct a webinar series called 'Mental Game of Poker with Milica Bojic'.
Bojic is a reputed international mental game coach with more than 10 years of experience in the field. She has trained plenty of sports entities in the past and has helped them peak their mental capacities. In 2016, she started with poker players and has worked with individual players and teams from Europe, USA and India. Since then, she has honed her tremendous knowledge to suit the environment of poker.
Coming to the webinar, it will include a lot of necessary information and insight into how pros play poker and how to reach that level. This will be beneficial for new poker players who haven't quite been able to grasp the nitty-gritty of this mind sport. The webinar will guide players to use the right methods, tactics and strategies in right situations. There will be 8 sessions or episodes in the series, each taking place on Sundays at 3 pm on Pocket52.
The first session will take place on 24th February 2019. Bojic will focus on the topic 'Knowing When to Get Off The Table'. She will provide valuable insight into the top 5 reasons why players end their game sessions and decrease their win rate. She will also help players grasp the strategy step by step. Pocket52 even put out a video on their YouTube channel to introduce their international mental game coach. Here's the video:
Stay tuned to GutshotMagazine.com for more such promotional content and for general poker news from around the world.
NOTE: This webinar series is free only for those who have already signed up to Pocket52. You can Sign-up now using code "GUTSHOT"  to avail bonuses starting from INR 1,000, promotions, and exciting new academic content like the 'Churn Sessions'  and much more.
---
---
Comments