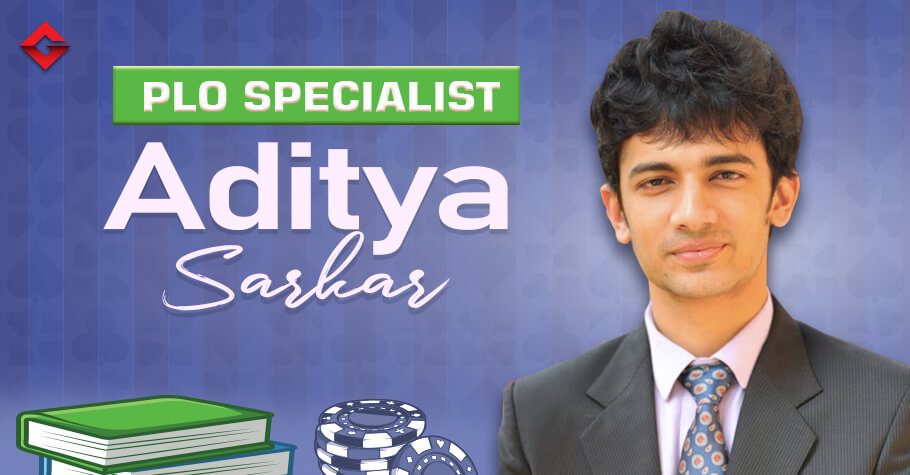 Poker
---
PLO 5- How Committed Are You To The Pot? Stack To Pot Ratio By Aditya Sarkar
How playable your hand is and the associated decision making is very much dependent on your stack. The size of your stack (and your opponent's) in turn depends on how you play post-flop. The deeper stacked you are, the more careful you must be with your preflop raises – post-flop becomes more important when you are deeper stacked.
As a common example- you are 15-20 big blinds deep and you are dealt double suited aces with good broadway connectors, a great starting hand and you are in the big blind. Cutoff opens the pot, the button flats and it is over to you. You can put a very comfortable 3-bet here and get your Stack to pot Ratio (SPR- the Ratio of your stack to the size of the pot to determine how committed you are) to a very low number, making your post-flop decision (of shoving) easy. You cannot get blown off of your hand. For example, if your hand is As Ad Qd Js 10c. If the UTG folds, cutoff opens the pot, button flats and it is over to you on the big blind.
Case 1- Easy
Deep Stacked> 60 BBs and more. 3 bet from the small blind. SPR > 4. Post flop action- Be ready to fold your hand on certain flops, when you do not connect, as YOU ARE NOT POT COMMITTED with an SPR of 4 and above. You can choose to play the boards that you connect- Set. broadway straight draws, either nut flush draw, pairs blocking potential villain sets.
ALSO READ: Approaching PLO 5- A Beginner's Guide
Case 2- Tricky Position
You are Mid stacked- 30-40 BBs. Same situation- 3 bet from the small blind get 2 callers. Say, the flop is Jd 6h 8h. You have a tricky SPR here comes straight draw (minus the heart ones that make the flush), one heart blocker, potentially blocking top set, one over is alive to a nut set. But you don't love it. You are in the small blind. How do you play it?
Case 3- Easy
Low stacked less than 15 BBs. Same situation- Put in a 3 bet from the small blind and get the SPR to less than 1 should you get 1 or more callers. Irrespective of the flop, you have to shove most spots here.
Learnings.
● You simplify your decisions post-flop by playing a select set of hands in the pre. Committing your chip stack (evaluated by less than 1.5 SPR potentially 3-way post-flop) with premium holdings or ones that beat your opposition's range is good. 
● Not feeling pot committed with premium preflop holdings that do not connect, with high SPR is something you NEED to add to your game.
Hope you liked this read. Ping me your thoughts.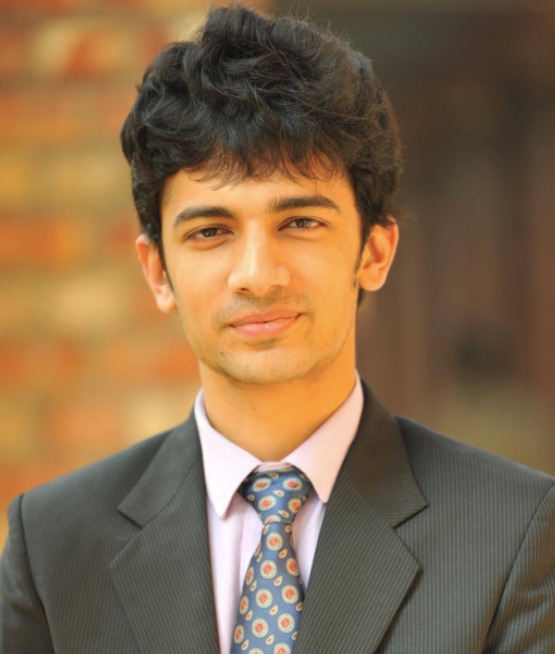 Aditya Sarkar is an online Pot Limit Omaha player. He has a day job (Marketing Lead in a startup) but he manages to squeeze in 25-30 hours of PLO every week, mostly PLO 5 cash games. Why does he love PLO? It's just faster and more exciting to play. He picked up PLO in college (MDI Gurgaon) way back in 2015 and has been playing the game ever since 🙂 Sarkar is also an author as he recently wrote his first ebook on PLO. Having worked with a poker company, he wanted to help out players to work on their fundamentals. Through the book, he aimed to bridge the gap between the sharks, the amateurs and beginners.
---
---
More News
---
Comments