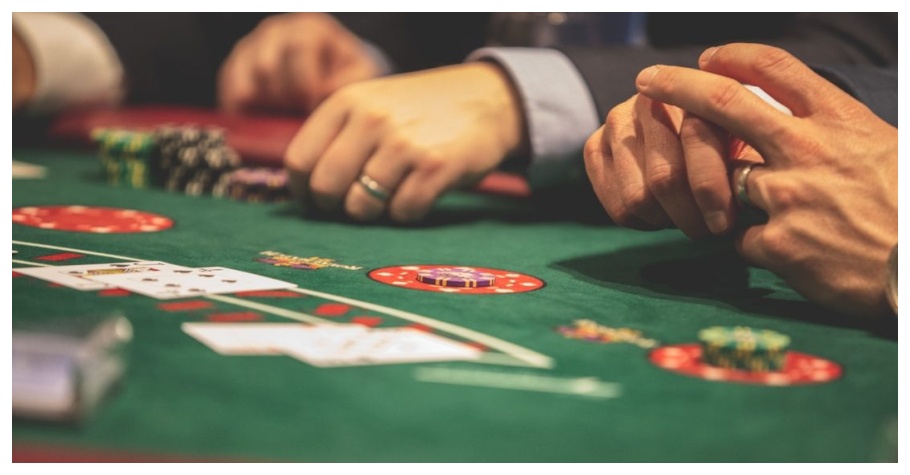 Poker
---
Is Online Poker A Good Career Choice For Millennials?
Different kinds of paths bring first-timers to the online poker tables. Some people get into poker through other card games, while others discover the game after trying out different casino games like blackjack, craps, or roulette. Sports bettors may also go from the sportsbook to the poker room and find themselves in a game, and may find playing online poker appealing because of the sports-like rivalry it offers. But is it a suitable path for the millennial generation? The answer is yes. Online poker welcomes everyone with open arms.
Years of rigorous practice and study are required to make a living out of playing poker professionally. Downswings are real risks to a poker pro's career, thus being a professional necessitates discipline and forethought. Furthermore, because online poker is dynamic, a player must constantly improve to keep winning. Let's take a closer look into this question by asking a few more questions about the elements that will influence your ability to earn a living out of poker.
What is your win rate and return on investment (ROI)?
The phrase "win rate" describes how much a player wins by playing online poker over a specific period or number of hands played. However, it is also used to denote how much a player loses. A positive win rate indicates that a player is profitable in poker, whereas a negative win rate implies that the player is not. In cash games and tournaments, calculating your win rate is done differently. A win rate in cash games is often represented as the amount earned per hour or per 100 hands. A player's "return on investment" (ROI) is generally represented as a win rate in tournaments.
You may calculate your ROI by dividing your profits by your expenditure and multiplying by 100. For example, if you spend $200 on buy-ins and $20 on cash for a total of $220, your ROI is $20 (profit) / $200 = 0.1 * 100 = 10%. The most important point to remember is that if you want to make money in poker and aren't keeping track of your wins and losses, you should start doing so right now. Determine your win rate or ROI, as well as any other probable poker-related expenses, and you will be able to determine whether or not you are profitable at the game. If you are winning, you will want to improve your game studies to raise your profit (or become profitable if you are losing).
When it comes to the broader topic of whether or not you can make money in poker, another factor to consider is how much online poker you should be playing. You can still win by playing online poker if you are a recreational player who only attends a home game once a week or plays online poker for an hour or two but only to a limited extent. Additionally, people who play poker sometimes aren't necessarily accumulating experience and information that will help them improve their abilities and win more regularly.
Even if their win rates are minimal, a handful of dedicated online poker players who put in a lot of "volume" at the tables can slowly raise their profit. After you have calculated your win rate, consider how much you'll need to play to earn a certain sum in a given length of time.
To maximize your chances of success, you should also try to determine how much time you should spend playing poker. Because they have difficulties focusing and playing well over extended periods, some people are better off playing 10-20 hours per week rather than 40-50 hours per week, or shorter sessions rather than longer ones.
What stakes are you playing?
Looking at the stakes for which you are playing is perhaps the most essential issue to address when diving deeper into whether or not you can earn money by playing online poker. And, more importantly, if you are making good decisions when setting your stakes and sitting down in games where you can win regularly.
One widespread misunderstanding among beginners in online poker is that playing for higher stakes is an incredible way to earn more money. The higher the stakes, the more brutal the game gets. That's one reason to be realistic about scaling up your stakes – even if you are the best and most experienced player in the room, you won't win at the same pace as you did at lower levels.
However, you must be realistic about your poker skills and understand when the competition is too strong to defeat. Continue maintaining accurate records as you move about and test which stakes work best for you, noting which stakes (for cash games) or buy-ins (for tournaments) you are routinely winning and which you are losing.
If you are honest with yourself and prudent with your money, you will have a better chance of winning money in online poker. Even if you are an older player, it will not affect your game as poker is a mind sport and the sharper your mind is, the more chances of you winning in the game. Whatever you do, the end goal should be to strike a balance between sustaining your lifestyle and making yourself happy.
For more news and updates about Poker, keep reading GutshotMagazine.com. Follow us on our social handles Facebook, Instagram, Twitter, and Telegram.

---
---
Comments