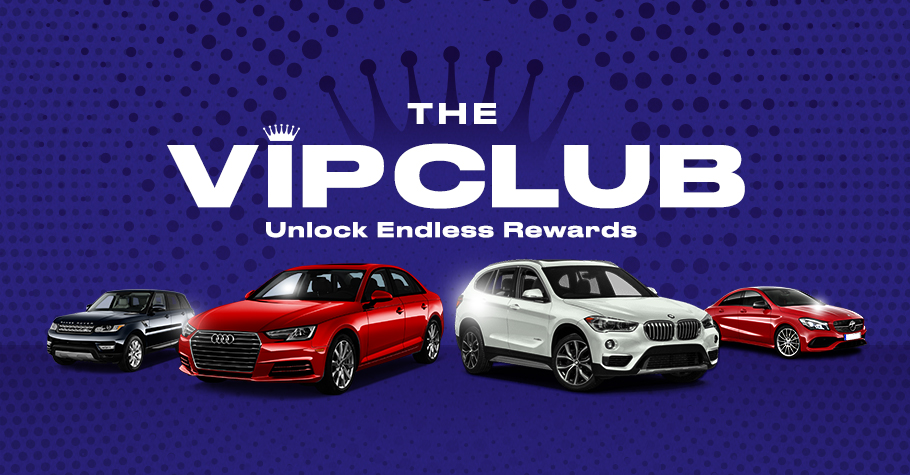 Poker
---
Now claim endless rewards with The VIP Club on Spartan
Being one of the biggest online poker websites in India, Spartan Poker is doing a fantastic job at keeping its user base happy. Whether it's the best in cash game offerings, or numerous high-value tournaments, or lucrative rewards systems, they seem to have it all. Every now and then, they keep surprising us with something better!
Ready to be a VIP?
And speaking of lucrative reward systems, Spartan has just announced another stunner called The VIP Club. As the name suggests, everyone with VIP points can enter the club, right from small-stakes to even the highest stakes players. All you need to do is start earning VIP points on their platform and start redeeming prizes as well. The best part of this promotion is that everyone can join the Spartan VIP Club!
This amazing new rewards program replaces the previous Royalty Program that was running on Spartan Poker for over a year. Now things become a lot easier because you won't need to manually opt-in to be part of this VIP Club on Spartan. Players are auto-registered to The VIP Club and your journey to claiming endless rewards starts right here. Play as you usually do, win money and then come back to redeem some more money or rewards, as you wish! 
Smashing Bonanza 
Cash prizes, tournament tickets, luxury cars, bikes, mobile phones, international travel packages and so much more is waiting to be won on Spartan, and you don't even have to do anything special. All you need to do is keep playing as you usually do on Spartan and start accumulating VIP points. And to make things much better, there's no expiry of your VIP points either in this promotion! So, it's a win-win situation for every player on the platform!

If you don't put in as much volume, you can start claiming prizes for as little as 50 VIP points where you can redeem a Spartan T-shirt. As you keep going, you can redeem branded mugs, gift vouchers, electronics, chip sets, watches, international travel packages to destinations like Monaco, Zurich, USA and much, much more! The high rollers will be looking at the bigger picture and the bigger prizes, where a range of fabulous luxury cars await such as  Range Rover Evoque can be redeemed at Level 40, for as many as 20,64,857 VIP points! Other luxury vehicles waiting to be won include an Audi A4, BMW X1 and a Mercedes Benz CLA!  
Something for Everyone
Most cashback promotions usually tend to favour cash game players but the VIP Club is an all-inclusive promotion on Spartan Poker. Those tournament players that enjoy Spartan's top value tourney offerings will also be a part of the promotion. And that's not all – all inclusive means ALL inclusive. This includes earning points across all game formats making you eligible to claim rewards from the VIP club. This April brings a huge bonanza for players on Spartan Poker, as you can win up to 60% in cashback and while you do so, the beautiful cherry on top – 100% TDS Free withdrawals, making this possibly the best rewards program you have ever been a part of.  
Here's a quick rundown of the VIP Club's many benefits which includes:
Each VIP Point can be redeemed at Rs 5.
Rewards, cash prizes and tournament tickets up for grabs.
VIP points can be earned by playing any game format.
Access to exclusive VIP tournaments.
Tournament tickets and cash prizes can be redeemed instantly.
Numerous rewards at your convenience any day, any time.
Up to 60% cashback for cash games and now for tournaments as well.
100% TDS Free withdrawals as you move up the VIP levels.
No expiry of your VIP points.
Once a player makes a qualifying number of points, they need to send an email to prizes@spartanpoker.com with their selection. Upon confirming the relevant points are available in the player account, these will be deducted and the prize will be dispatched to the players. And once again this all-inclusive program does not limit the player. They can redeem for multiple prizes in a month as long as they have the requisite number of points.
All eyes will be on Sunday, 5th April which is when Spartan's VIP Club gets underway and everyone can be part of this yet another terrific promotion from India's top gaming platform. It's time you get rewarded better so  keep playing poker on your favourite platform and earn amazing prizes like never before!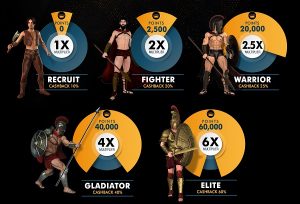 For more updates on similar promotions from around India, stay tuned to GutshotMagazine.com.

Check out our online poker rooms section, where you can read reviews on the biggest and best poker rooms in the country, while also taking advantage of their bonuses and promotions. Check out these top poker rooms HERE.
---
---
Comments