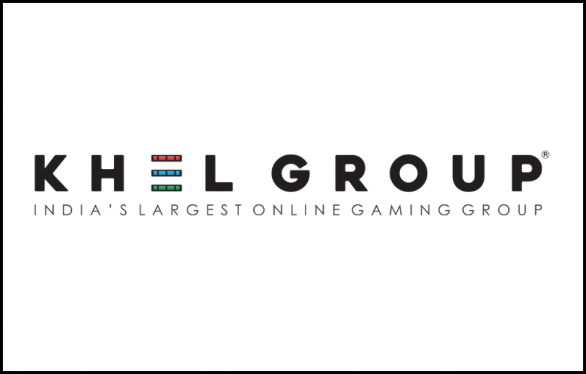 Gaming
---
Naveen Goyal on Khel Groups' immediate gaming plans…
The Indian gaming industry is moving in the right direction at an extremely rapid pace. This is happening considering many catalysts including the facts that we have the world's second largest population and that everyone has access to smartphones and internet connections today.
In such a case, many companies are scurrying to launch a fantasy sports portal, while several new poker companies have emerged, and rummy is never too far behind, considering it is one of the most popular card games in India. However, very few companies realized the potential of the market and decided to be a part of it all.
We're talking about Khel Group, owned by gaming conglomerate Sugal & Damani Group. Khel Group owns and operates fantasy sports, rummy as well as poker in India and was launched in just January this year, with the objective of becoming India's largest online gaming platform.
Khel Group also has Pokerstars.IN currently operated by Sachiko Gaming Pvt. Ltd., that has an exclusive partnership with the global entity – The Stars Group. For rummy, they have KhelPlayRummy.com which has been successfully running for years now. Fantasy sports was their latest offering, launching KhelChamps.com just a couple of months back.
Gutshot was interested in knowing more about the brand and their plans in this ever-growing gaming industry. So, we decided to catch up with Naveen Goyal, CEO of Khel Group, and speak to him about the group's beginnings, its current offerings, future plans and much more.
Goyal did his schooling in Dehradun, before completing his B.Tech and Masters in Statistics from IIT Kanpur. After graduating, Goyal worked for a travel company called Amadeus in France as a software programmer for about 6-7 years. In 2006, he decided to come back to India to branch into his own businesses. He also completed stints in Costa Rica, Philippines and other countries in South East Asia. Introduced to gaming during this Asian stint, Goyal took over his current position in June 2017.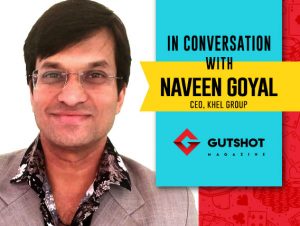 Tell us more about Khel Group's current status and future in the industry.
"We launched poker just last year, more-or-less in a silent fashion. Now, if you see, we have a few commercials rolling out with Nawazuddin Siddiqui, PokerStars India brand ambassador. We also launched fantasy sports in January this year, and growing this latest business is our immediate vision. Our current goals would be to expand the poker and fantasy sports business, while continue building our rummy offerings."
Which offering will be concentrated on the most? Which has the most potential in India?
"All three games have individual business heads, so there's a dedicated focus on all offerings. However, we have the IPL 2019 season coming up, immediately followed by the 2019 ICC World Cup, so fantasy sports will be the business where we can capitalize the most. It's a time where we can showcase our product and the best experience to users. In the next 4-5 months, fantasy sports will surely steal the limelight, while we continue working on marketing strategies and expansion plans for poker and rummy."
You recently launched your fantasy sports portal, Khel Champs. How do you plan on competing with current market leaders like Dream11?
"Currently, we have a KhelChamps app in place since we believe that 95% of this business comes from mobile users. However, we will also have the option to choose your teams from the website as well, come end March or early April."
"There are two aspects to this. Currently, since we've just launched KhelChamps, the whole idea was to present a game that people are already used to playing and hence, we didn't do anything different from the standard fantasy sports offerings. We wanted users to find a new platform, get a new flavour of service, and experience easy navigation on our app. While the concept is similar, the navigation right from registration until selection of teams is completely different. Post IPL/World Cup, we have a few different concepts and ideas which we will be implementing, depending on what the response is in the next few months. Football, kabaddi, basketball and other sports will also be added soon."
PokerStars.in has a couple of Pros and an ambassador in Nawazuddin. What about rummy and fantasy sports?
"For fantasy sports, we decided not to go in for a celebrity endorsement but rather invest funds into a better media push. For rummy too, we don't want to be spending excessive money right now since it's the cricket season. However, a celebrity endorsement is expected for rummy post July 2019. We're still contemplating who the celebrity will be."
You participated in the recent ASEAN Gaming Summit as well…
"I was invited by the organizers to speak at this gaming conference. There were two topics that I was asked to speak about at the ASEAN Gaming Summit, Manila. Firstly, I spoke about 'Gaming Opportunities'. Here, the massive growth in the Indian gaming industry was to be covered, including further growth and investment opportunities. Secondly, I addressed those gathered on artificial intelligence, and its use in acquisition and retention strategies."
– Dwayne Fernandes, Gutshot Editorial
Khel Group will be looking to expand its offerings in the next few months, especially once the cricket season ends. For all updates on their progress, what new games they will be launching, and for similar updates and interviews with top entities from the Indian gaming industry, keep following GutshotMagazine.com.

Check out our online poker rooms section, where you can read reviews on the biggest and best poker rooms in the country, while also taking advantage of their bonuses and promotions. Check out these top poker rooms HERE.
---
---
Comments